The Bay Canada: 4 Day Home Sale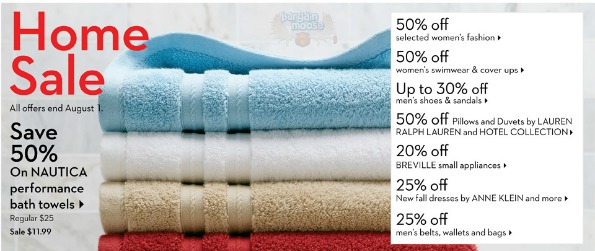 The Bay Canada is hosting a four day home sale starting today. It would include a continual sale and multiple twenty-four hour sales during the next four days.
Some of these sales change every twenty-four hours so be sure to check back tomorrow for their new sales. Some of them are ongoing and the website doesn't exactly make it clear which are which. Here are the current sales on in home:
So there is plenty of choice and some good strong discounts to perk your interest. I am going to check out the Antler luggage sale because 70% off is certainly high enough to make me take notice.
(Sale ends: 1st August 2013)