Sears Canada Contest Day 6: Win a $100 Gift Card (CLOSED)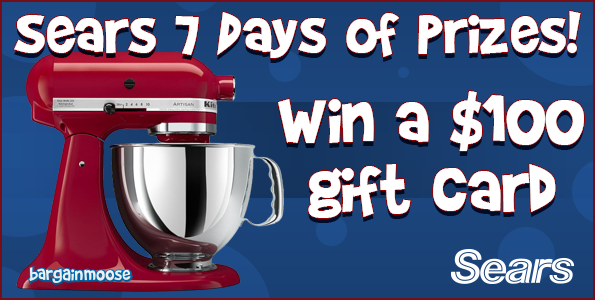 *** Contest now closed, winner added soon! ***
Good morning early Sunday risers! Today is Day 6 of our very popular Sears contest and again we've got another chance for you to win a $100 gift card. You can enter each and every day, so I hope you've been entering every single day.
Today must be tool day at Sears, which is perfect for all that last-minute shopping you'll be doing for your man this year. My husband only wanted tools for Christmas as he's decided woodworking is his new hobby. I really can't complain considering he makes me some really nice furniture and other decorative items. It also keeps him busy and happy and I love that.
I have to ask him what tools he wants because I have no idea what he has or what he actually needs, so he makes me a very specific list. Craftsman is a well-know quality brand at Sears and luckily for all you Sears fans out there, they've got 40% off select Craftsman tools today.
How to win this prize?
What Craftsman tool would fit your fancy? Let me know in the comments below!
Get bonus contest entries!
Rules:
Canadian entrants only
One entry per household
Ends 14th December 2014
Rules subject to change at admin's discretion