Sears Canada: 50% Off Bowflex Gyms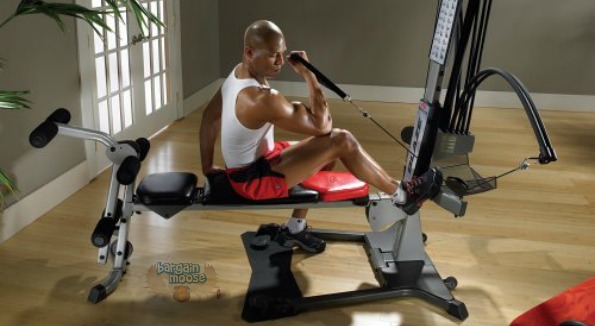 Sears Canada has two Bowflex exercise gyms on sale for 50% off each.
The first system on sale, and the highest monetary discount, is the Bowflex Bowflex Sport PR3000 Power Rod Home Gym that was $1299.99 and is now $649.99. The gym offers up to fifty different exercises including: back, bicep, calf, abs, bench press, leg extension, and leg curl. It supports up to 300 lbs and offers a great way to get in shape and stay in shape.
The second system on sale is also 50% off but has a lower starting price. The Bowflex PR1000 - Power Rod Home Gym was $999.99 and is now on sale for $499.99. This gym has thirty exercise options and also supports up to 300 lbs. Both gyms also offer up to 210 lbs of power rod resistance.
I see Bowflex home gyms advertised all the time and I have seen the top gym on television more times than I can count. It works really well for building muscle and weight training. I have never used one of these systems but Bowflex is a pretty well known name and if I had a bigger house, I might consider one.
Have you ever used a Bowflex machine?
Shipping varies depending on where you are shipping to. I suggest if you have a way to transport it, to try picking it up at your local store once you order to save on shipping fees.
(Expiry: 30th January for first gym, 26th January for second gym)