Ikea Canada - $50 Discount On $350+ For Phone Orders!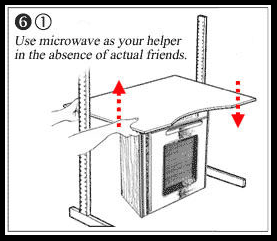 We don't often see these kind of discounts for Ikea in Canada, but this one is pretty good! If you'd like to get $50 off a spend of $350 or more, just call 1-866-866-IKEA and quote the promo code ID5035009. This deal expires on the 10th of January 2009.
Perhaps if you have already looked in your local Ikea store or online, and know exactly what you want to buy, then this coupon will come in handy. You can just give Ikea a call and place your order.
Shame it's not a printable coupon which we can use at Ikea stores!!
I really love Ikea furniture. They are excellent quality for the price. My sister bought quite a lot of flat-pack items for her new house last year, and I excitedly offered to build the furniture for her. I have a strange liking for building these flat-pack items… don't ask me why! Perhaps it is something to do with the fact that I am far better at reading and following instructions than any of the guys in my family! I'm very handy with a screwdriver. :wink: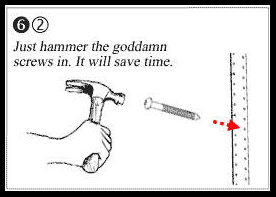 The process of construction took a few hours, but by that time I had built a large chest of drawers and two bedside tables. They were really good pieces of furniture – really sturdy! That was the first time I had built anything from Ikea, and I was pleasantly surprised.
Something that always makes me chuckle are the product names. With titles such as Kramfors and Ektorp… they sound more like the male leads in a Swedish porn movie, rather than bookcases!
I've walked around Ikea stores a few times. I particularly like their storage solutions. When you walk around their showrooms and open cupboards or drawers, you find lots of neat little ideas to help you keep things sorted and tidy. I actually have an Ikea shoe storage hanging thing in my wardrobe… I don't know the exact name of it, but it's very handy!
Good news for those blog readers in Manitoba, apparently Ikea is coming to Winnipeg!
Thanks for the funny images xaotica :)