Homesav Canada: Winter Warehouse Blowout – Popular Items On Sale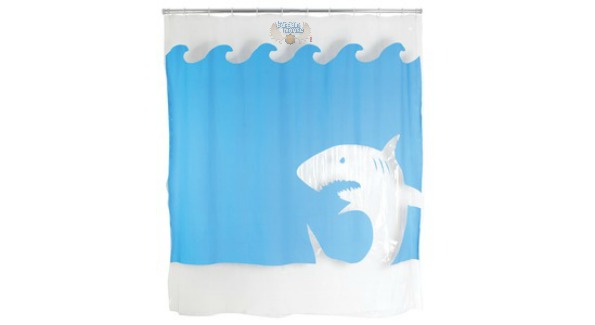 Homesav Canada is taking stock and having a warehouse winter blowout with many of their popular items on sale.  All kinds of items are available for your home. This deal will end on January 3rd 2013.
This fabulous Jaws Shower curtain is the reason this sale caught my eye.  It was originally priced at $22 and is now on sale for $12.50.  I just love different types of shower curtains, mostly for conversation reasons.  I also happen to know someone that this would be a perfect gift for and since I always shop for Christmas early, now is a good time to start for next year.
I also like this Electric Pepper mill that was $35 and is now $14.  I actually have a standard pepper mill and although I love the taste of the ground pepper, I do get tired of constantly turning the mill to get  the right amount.   This is also stainless steel which matches my small kitchen appliances.
This Magenta Matte Salad Server set that was $85 and is now $24 is quite intriguing.  I'm not sure about the colour, but the style is definitely something I like and I'm really beginning to love the bamboo items.  There was also one in blue, but unfortunately it sold out.  We are very big salad eaters and these will get a lot of use.
Many of the items are sold out, but there are still quite a few left, so browse through them.
Shipping:  Free with orders over $100.
(Expiry: 3rd January 2013)