Homesav Canada: Amazing Prices On Ada Collection Hand Bags, Belts & Wallets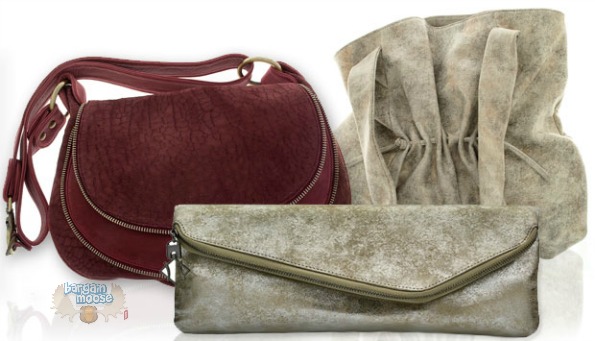 Homesav Canada has a great sale on Ada Collection items at unbelievably low prices. Some items are sold out and very few left in others as they are moving fast. Sale ends July 31st, 2012.
I was actually looking online for a new purse, as my wonderful little dog decided to make a meal of my current one. He very much enjoyed himself, however has now left me purseless.
The closest purse I can find to match what I had is this Tessa Handbag Berry, priced at $179, retail price $550. Although I do really like the looks of this purse, and it is genuine leather, it's a little more than I wanted to spend, so it will take some thinking.
The clutch bags are all quite nice as well. I especially like the look of this Kacy Clutch Amber Alligator bag priced at $79, retail price $269. This is also genuine Argentinian leather with the look of alligator. This would be quite nice for evenings out, however not what I need to replace my chewed up purse.
I've never actually been a belt person, but I like the looks of this Elena Cherry Alligator Belt, priced at $69, retail price $151. Again, this is Argentinian leather and states that one size fits all (We'll see). I'm beginning to think I have a thing for the alligator look.
The ad states wallets in description of items available, although I couldn't find any available. Maybe some of the purses come with a wallet, who knows. Check the items out for yourself, you might find something interesting. I will probably keep looking as I tend to keep a purse for a very lengthy time.
Shipping: From $4.95 to $9.95 depending on amount of purchase, orders over $100 ship free.
(Expiry: 31st July 2012)