Home Depot Canada: Makita Heat Gun Only $56 (Was $79)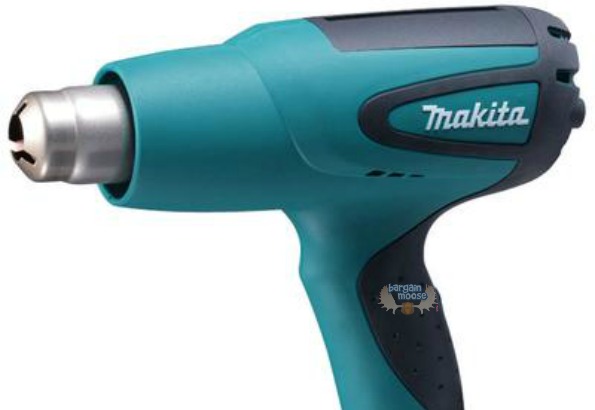 Today's Home Depot Hammer Drop deal is on a Makita heat gun, the perfect gift idea for the handyman (or woman) in your life. It was $79, now $56.16, but when I price compared, the price was much higher at Amazon ($99) and I couldn't really find it anywhere else.
Only available today online only, this heat gun was made to weld and form plastics, shrink tubing, solder copper pipe, bend plastic pipe, thaw metal pipes, activate and deactivate adhesive and putty and strip paint. As you can see, you can use it in a wide range of settings. It has ergonomic and soft grips so hands don't get as tired using it.
Reviews for this heat gun are amazing, like this one:
Don't waste your time with any other heat gun. The Makita is the best by far. The temperature adjustment knob is a little bit of a pain to use, but other than that it has the best heat of all the other guns I have used. I used mine to strip all the paint off the exterior of a 2000 sq. ft. bungalow and it is still going strong. I burned up a cheap Harbor Freight model after about 25 hours. I also used the Milwaukie, but it just didn't seem to heat up the paint as well as the Makita. Stripping paint is a boring, tedious job, so treat yourself right and get the job done faster so you can drink beer and watch the grass grow.
Shipping to Ontario was about $6, which is worth it for the savings you get.
(Expiry: 5th December 2013)