Home Depot Canada: 20% off Area Rugs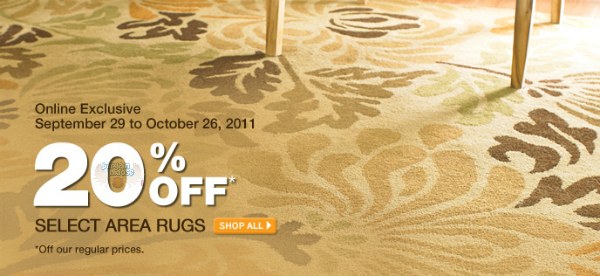 Home Depot has a online only deal for 20% off select area rugs. These rugs can be found when you search for the term "20arearugs" and be sure to include the quotations (or I think it is the 5th rotating banner on their website). Then sort by whatever you want, I like to sort by price - low to high.
Since I can't link directly through I decided to pick out some of my favourite rugs, and note a couple of the cheapest rugs - everyone can afford an area rug!
Cheapest Rugs:
Here are some cost conscious rugs as well (under $100):
Some excellent choices no matter what your budget.