Groupon Canada: $25 For A Walmart Portrait Studio Photo Shoot & Prints Worth $150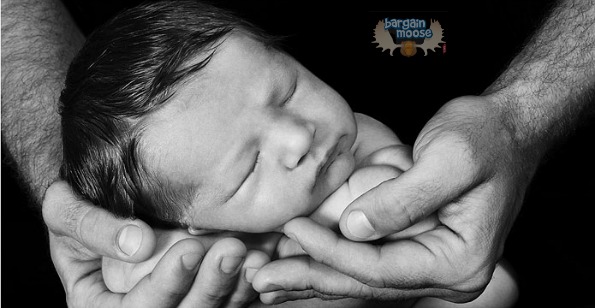 If you are looking at getting family portraits done, Groupon has a fantastic deal for the Walmart Portrait Studio. For only $25,  you'll get $150 worth of a photo shoot and prints.
I've never had photos taken at a Walmart Portrait Studio, but I am sure they are much like the ones I had done at Loblaws. The photographer has specific training in shooting portraits, with lots of backdrops and props and the ability to make your frowning child smile, just a little.
The link above will take you to the Toronto and area Groupon link. To find the deal for your area, search for Walmart under your own city in the search bar near the top of the page.
For $25 you'll get
Single-image portrait CD (a C$79.99 value)
Four natural-colour portrait sheets (a C$39.96 value)
One enhanced 10"x13" print (a C$29.98 value)
50% off regular-priced products
What I like about this deal is that you get the photo shoot, plus prints, for such a great deal. Many times just a sitting fee is $25. You'll also get the CD so you can print your photos yourself. It does say single-image CD so I'm assuming that will be for only one photo. You could use your best family photo for the CD and print your Christmas cards and/or other enlargements with that image and not have to pay any more to print all the copies. You'll also get four portrait sheets, plus a rather large enlargement. It's all you need. If you do need more, you'll get 50% off any other purchases.
You can buy two Groupons for yourself (although it expires by October 31st so you can't hold on to it for another season), and up to three as gifts. You can bring as many people as you like for the session, although some studios are only equipped for less than ten people.
This deal is selling fast, so buy now if you really want it!
(Expiry: Limited time)