Disney Cars 2-1 Adjustable Skates & Roller Skates Now $30 @ Walmart.ca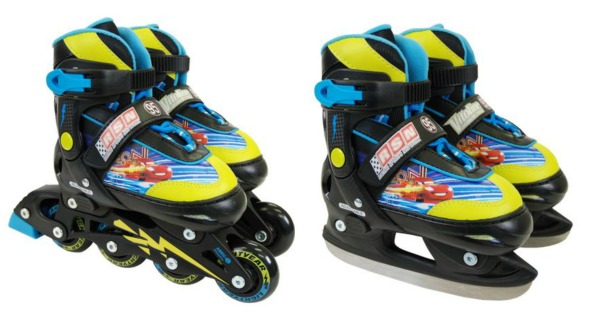 If you're not sure about buying skates because it's getting late into the season, Walmart has a solution for you! The Disney Car skates, pictured above, are interchangeable ice skates and roller skates. You can use them now, and this summer. They are also adjustable, meaning they can be worn in 4 different sizes. Walmart has them available in sizes 8 to 11 for youth, and 12 to 2 for youth also. They were originally $59. 97 and are now 50% off, at only $30.
The best part about these skates has to be the dual use you get from them. Kids feet grow so quickly, next thing you know the skates or roller skates you've bought them don't fit after only two seasons of use. Thankfully, with these you can use them as much as possible in the shortest amount of time, during the winter and the summer.
These skates can be shipped for free if you're overall order is more than $50. Otherwise, you can pick these up for free at your local Canada Post or your local Grab & Go location.
(Expiry: Unknown)