Canvas Pop Promo Codes: 50% Off Select Canvas Prints (EXPIRED)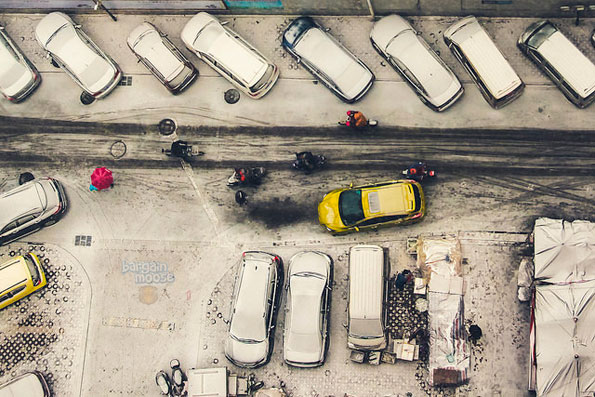 Spruce up your walls with some new art work... or more specifically, your own pictures! Until the end of the weekend, you can get a 50% discount on 16x20" or 24x36" canvas prints at Canvas Pop with the promo codes below.
Click here to create your own canvas print @ CanvasPop.com now
Coupon Code: 16X20
Discount: 50% off 16x20 print
Coupon Code: 24X36
Discount: 50% off 24x36" print
Expiry: 1st February 2015
Having recently gotten rid of my Christmas tree, I have realized just how bare the walls of my living room look. As such, I have been looking to make my own canvas and luckily, stumbled upon this awesome promotion from Canvas Pop.
Once you go to create your canvas print, you will have the choice between uploading a picture from your computer, Facebook or Instagram. This is particularly neat because it means you don't need to fuss around with having to save an image from your social media account in order to then upload it to Canvas Pop.
You will also have the option between 4 canvas layouts: single, 2 panels, 3 panels or 4 panels. However, these aren't all available in the sizes for which the coupon codes above are applicable towards.
To give you an idea of the prices, for a single panel canvas, you would be looking at:
16x20" print: reg. $55/ now $27.50
24x36" print: reg. $125/ now $62.50
From there, you can also choose extra features like a frame, edge options, effect options and a couple of others, but these come at an extra cost.
30% Off Everything
The cool part about Canvas Pop is that they also have plenty of other products to choose from like Instagram prints, photo mosaic, photo collage, etc. If you would prefer to create any of those instead, then make sure to enter the Canvas Pop coupon code: CAZ41P to get a 30% discount. Keep in mind that unlike the 50% off codes mentioned in the beginning, this one is set to expire at the end of the day. I stumbled on it upon browsing Canvas Pop's site, so it's possible that it will either be renewed tomorrow or a new code will be released. This isn't a guarantee though, so wait at your own risk. :P
Shipping varies per order.
(Image Credit: Damien Thorne)