Cafepress Canada: Up To 30% Off Everything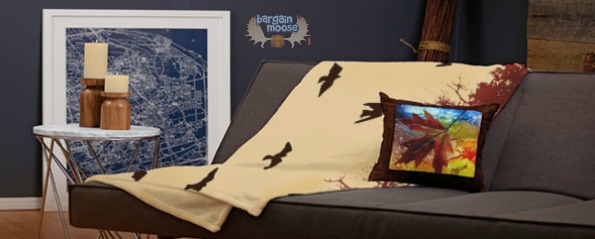 Cafepress has quite an interesting deal going on right now. Get 30% off your order, no coupon needed. I went to their site and clicked on the details of this sale and it quite simply said "no coupon needed". I think this is fantastic. Just add whatever you'd like to your cart, don't mess around with coupons that might not work, just get your 30% off. Sweet! But, while they say everything, it does not include everything. You'll be able to see if something is discounted, just by clicking on it.
I really love the quirky and fun items at Cafepress. They seriously have everything too. I looked at the back to school gear because of course, my kids are going to lose some stuff and I'll need to replace it. Rather than scrambling, I could curtail the meltdown by having a backup. Already this morning while in the shower, I had the door opened to my oldest child asking where his water bottle is. Two minutes later my second oldest asked me the same question. I had quite the cold and drafty shower. When I came down to get them out the door they said they had found their bottles and we were ready to go.
Lo and behold, I went into the garage and there was someone's water bottle. One of them had stolen my youngest's bottle from his bag. To stop all of these arguments, I'm going to get them personalized bottles that they alone will be responsible for and so they can't steal their brother's bottle. CafePress sells every sort of personalizable water bottle you can imagine, depending on what your kid is into. This custom soccer ball and cleats water bottle is now only $16.50, was $21. For me, buying three, I'll save $13.50 in total.
With Halloween shortly on its way, you might be looking for costumes and other spooky gear. I personally love this Keep Calm and Eat Candy shirt, because seriously, just keep calm and eat your candy. It was $36 and now $30. Some schools don't let kids wear their costumes to school, so you might want to check out some Halloween-themed tees for them, like this spider n' web t-shirt that was $28.50 and now $20.
Cafepress does ship from the U.S., and shipping depends on the weight of what you order. All duties and custom fees are paid upon checkout, so you won't get any scary surprises at your door.
(expiry: unknown)