My grandmother used to make us her famous frozen strawberry dessert. We called it Strawberry Freeze. Cold, creamy, light and refreshing, it was our absolute favourite treat. It involves blending fresh strawberries, squeezing lemon juice and whipping egg whites. Even though it was delicious, her version of the recipe was a little time consuming to make. A couple of years ago, someone gave me a recipe for the exact same dessert, only this one was a breeze to make using the food processor. It literally takes a few minutes to prepare, plus freezing time, and when you're done, you've only got one bowl to clean. With strawberry picking season just around the corner, you might want to tuck this recipe away for a refreshing summer treat.

Do you have a favourite summer recipe to share? Feel free to share it!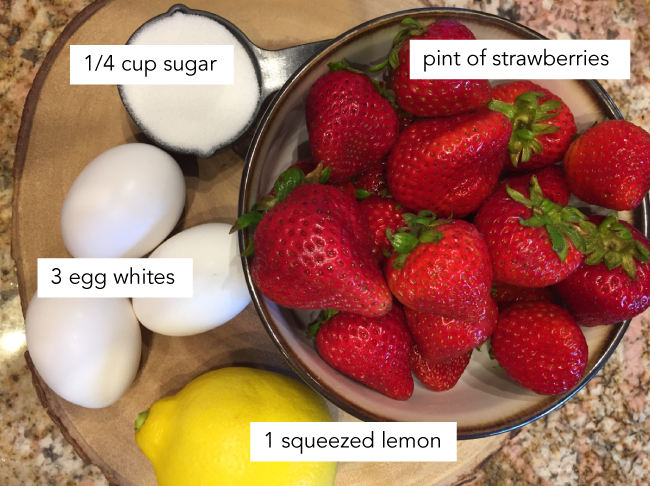 Strawberry Freeze Dessert Recipe
Ingredients:

The juice of one lemon
A pint of fresh strawberries, de-stemmed, washed and cut in half
1/4 cup white sugar
3 egg whites
Method:
1. In a food processor, add the juice of one lemon, the chopped strawberries, 1/4 cup of sugar and three egg whites.

2. Blend on high until the mixture rises in volume to the top of the bowl. Continue to process for another 30 seconds for good measure.

3. Transfer to a freezer-safe bowl and freeze until the frothy mousse hardens. Serve for dessert.