Loyalty programs are one of the easiest ways to save money, whether you shop in-person or online. But with so many rewards programs out there, it can be tough to keep them all straight!
If you're wondering how many points you need to reach your next reward (or which programs you should be signed up for), you're in the right place! We put together a quick guide to some of the biggest and best rewards programs in Canada:
---
PC Optimum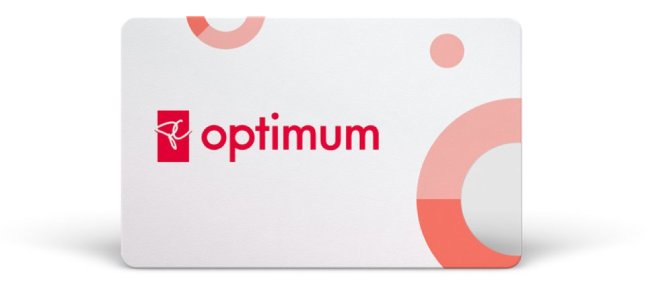 PC Optimum is one of (if not the) biggest loyalty programs in Canada. Earlier this year, Loblaw combined their PC Plus and Shoppers Optimum rewards programs into a single system. Now, PC Optimum members can collect points at almost 2,500 different stores across the country, including Loblaws, Real Canadian Superstore, Joe Fresh and Beauty Boutique!
Earn 15 points for almost every dollar at Shoppers Drug Mart and Pharmaprix
Every 10,000 points is worth $10 in free stuff
READ MORE: How to Switch Over to the PC Optimum Program

You can spend PC Optimum points in 10,000-point increments, up to 500,000 points at a time – which is $500 in free stuff!
To earn points even faster, you can load personalized offers to your PC Optimum app or online account and keep an eye out for points events. Plus, you can always apply for a PC Financial MasterCard to earn points when you shop!
---
Air Miles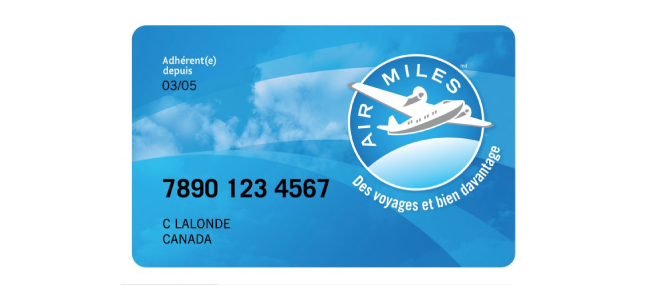 Of course, no article about rewards programs in Canada would be complete without mentioning Air Miles. They're pretty much a points collector's dream come true, since you can shop and earn miles at over 200 partner stores and redeem them for everything from homewares to vacations!
If you sign up for Air Miles Cash Rewards, you can earn instant rewards in-store or eVouchers that you can spend or gift online.
Get $10 off your purchase for every 95 miles with Air Miles Cash
And if you sign up for Air Miles Dream Rewards, you can bank your miles to use toward vacations, merchandise and even event tickets!
If you're not already a member, all you need to do is create a Collector Profile online. If you don't have an online account, you can link your physical card to a new Collector Profile, too!
---
Aeroplan Miles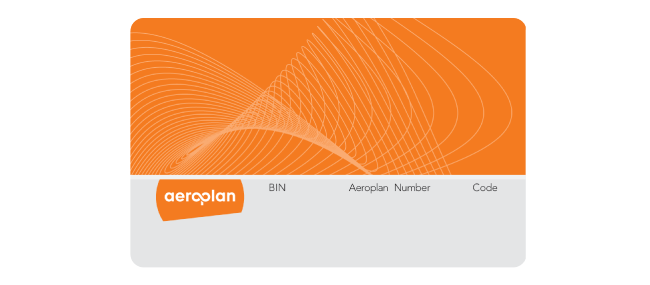 Another easy way to earn free flights is through Aeroplan. Members can earn Aeroplan miles on Air Canada flights and by shopping at all kinds of retailers, including Home Hardware, Esso and Toyota! And until May 13, 2018, you can earn up to 3,000 Aeroplan miles when you sign up for a new Costco membership!
When it comes time to use your miles, you can redeem them toward flights, car rentals, merchandise, gift cards and more! Not an Aeroplan member yet? You can sign up here.
Just be careful though, because your miles can expire if you don't have any activity on your account in a 12-month period. So at the very least, take your Aeroplan card with you when you gas up to keep your account alive!
---
Petro-Points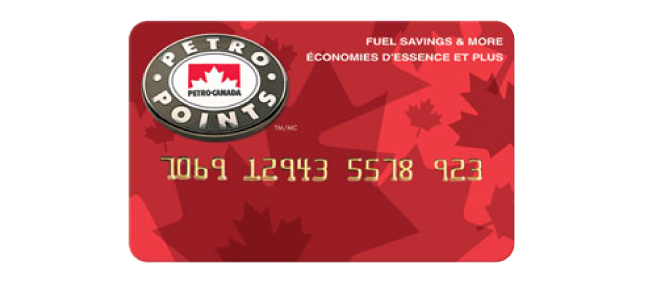 With how often we all need to fill up on gas, it's definitely worth having a Petro-Points card! The Petro-Points program is pretty simple as far as rewards programs go, and it's super easy to start saving on fuel, car washes and other rewards at Petro-Canada and their partners!
Collect 10 points for every litre of fuel you buy
Collect 10 points for every dollar you spend in-store or at the carwash
Every 1,000 points you redeem is worth $1 off at Petro-Canada
To join, just head to the Petro-Canada website and create an account. They'll even top your card up with 2,500 points when you sign up!
---
Plum Rewards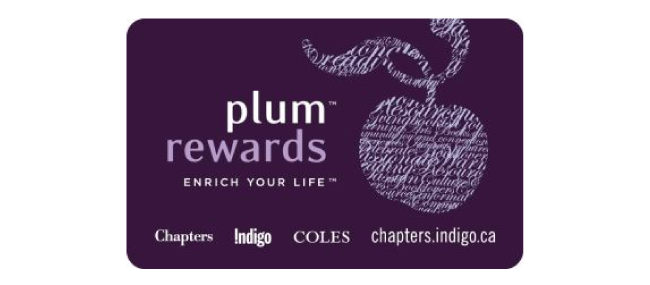 If you love to read (or just love shopping at Chapters Indigo), the Plum Rewards program is a must. It's free to sign up, you can start earning points on every purchase you make, and you'll even get sneak peeks of upcoming sales!
Earn 5 points for every dollar you spend
Get 1 point every time you rate a recommendation online
Get 10 points every time you write an online product review
Here's how it all works:
2,500 points gets you $5 off an order
4,500 points gets you $10 off an order
8,500 points gets you $20 off an order
Plus, from April 12 to 15, 2018, you can shop the 10x Plum Points event! Cardholders will get 10x the Plum points on orders of $30 or more!
Personally, I find it a little tricky to reach 8,500 points, so I always opt for $5 off my purchase whenever I have enough points. Plus, there's always a few member exclusives you can take advantage of! Just visit your account page to see them.
---
Canadian Tire Triangle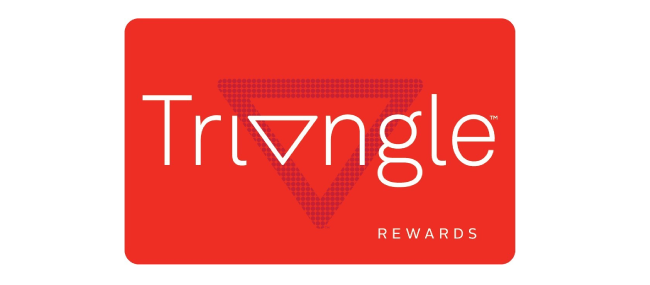 Canadian Tire Triangle is a brand-new rewards program at that'll make it even easier to earn Canadian Tire Money! Not all of the details are on the Canadian Tire website yet, but here's what we know: you can now earn CT Money at even more stores across Canada!
My Canadian Tire Money members can collect Canadian Tire Money by shopping in-store or online at Canadian Tire, Sport Chek, Mark's and Atmosphere! The rate at which you can collect CT Money can vary.
Not a member yet? You can sign up here. You can use your Canadian Tire Money card (and "eCTM") in conjunction with paper Canadian Tire Money, too!
---
CAA Dollars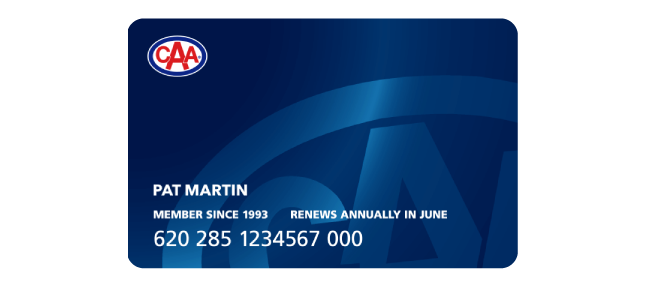 If you're a CAA member, you're automatically part of the CAA Dollars rewards program! All you need to do to start earning points is present your valid CAA membership card when you shop with their participating partners, including Best Western and Teleflora. Plus, joint CAA and Petro-Points members can covert their Petro-Points into CAA Dollars!
Every CAA Dollar you earn is equal to $1 CAD
CAA Dollars are automatically applied to your next CAA membership renewal
But if you'd rather spend your CAA Dollars on something else, you can redeem them for discounted Cineplex tickets or vacations and merchandise from CAA!
Not a CAA member yet? You can sign up here! You can also head to the CAA National site to find membership information specific to wherever you live.
---
SCENE Points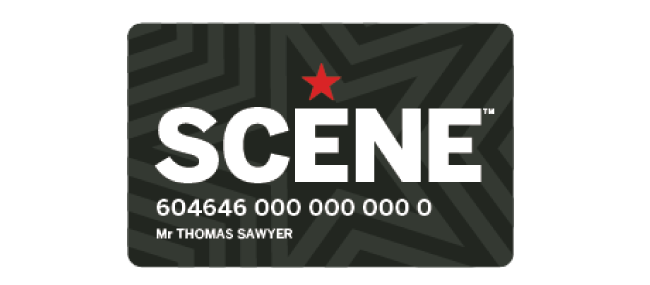 If you're not a SCENE member yet, what are you waiting for? It's probably the easiest way to save money on movie tickets, and it's absolutely FREE to sign up!
How it works is pretty simple. Once you join SCENE, you can start earning points whenever you buy Cineplex movie tickets and snacks at the theatre. When you have 1,000 points, you can redeem them for a FREE movie ticket!
Earn 100 points when you see a general admission movie
Earn 200 points when you see a VIP Cinemas movie
Earn 1 point for every $8 you spend at Swiss Chalet, Harvey's and more
Earn 10 points for every $1 you spend on food and drink at the movies
READ MORE: The Best Ways to Save on Movie Passes in Canada
They'll also throw in a couple bonuses, like 250 points just for signing up! Plus, you can save an extra 10% off already-discounted Tuesday tickets!
---
Starbucks Rewards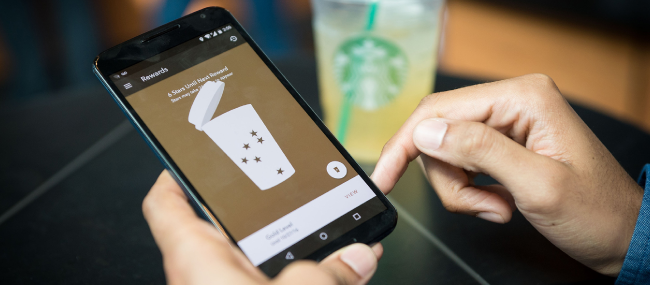 Have a Starbucks gift card kicking around? If so, you might as well use it to sign up for Starbucks Rewards to start earning FREE drinks! Starbucks Rewards members earn stars on every purchase, which can be redeemed for freebies!
Earn 2 stars for every $1 you spend
Get a birthday reward and free in-store refills
To sign up, register a physical Starbucks card or download the Starbucks app. The only catch? To earn stars, you need to pay with a registered Starbucks card or app.
Here's where it gets a little complicated. There are two tiers of membership: Green and Gold. As soon as you join, you're eligible for all Green Level benefits. If you earn 300 stars within 12 months, you reach Gold status, which includes a few more perks, like a Star Reward free drink every time you collect 125 stars!
---
Rewards programs are always evolving, so bookmark this page and check it often if you want to stay up-to-date on any new changes!