If you combined a pharmacy, grocery store, makeup counter, toy store and home décor shop, you'd get Well.ca. I've grown to love this little online Canadian marketplace over the past few years, and I can tell you one thing: they always have something on sale. I'm not just talking about individual products, though. THOUSANDS of items are listed in their clearance section at almost all times, and they run other sales every week.
But when things are seemingly always marked down, how do you know you're actually getting a good deal? Well, I like to comparison shop and look at Well.ca's prices along with those from other stores in Canada. As a general rule of thumb, if they beat the Amazon, Walmart and Toys R Us prices, you found a winner.
So what about when the specific product you want or need isn't marked down? That's where this guide comes in. We put together a complete list of ways you can save money at Well.ca, in addition to a rundown of their major sales events you can expect to see every calendar year. So before you shop, I'd check this out!
Well.ca sells just about everything from organic deodorant to backpacks, and you'll find essentials for your baby, your pantry, your bathroom cabinet and your suitcase on their website. They also offer pharmacy and wellness consulting services, but we won't get into those here. This is just about the deals.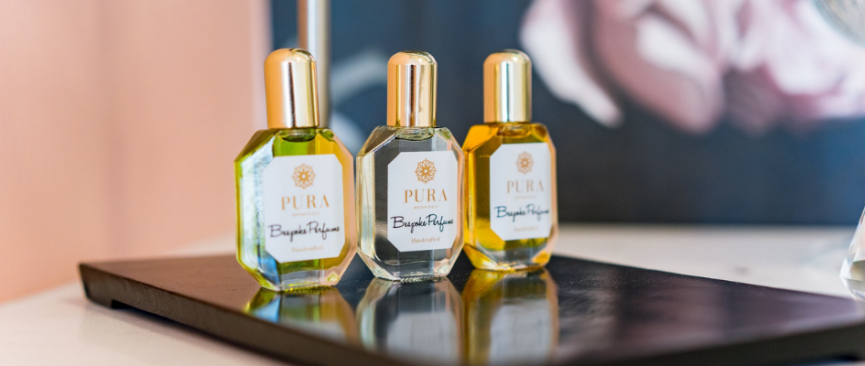 Tips for saving money when you shop at Well.ca
Of course, the easiest way to save money is to only buy things you need – and even then, to only purchase those essentials on sale. But that's not how I operate. I love trying out new beauty products, buying little gifts for people and treating myself to retail therapy every now and then. So to help you (and, honestly, myself) in those instances, I put together a quick list of ways you can score a deal when you shop at Well.ca.
1. Check out the sale section

This is the most obvious way to save money, but you bet I'm going to mention it every single time. When I shop at Well.ca, I practically live in their sale section. They actually have two separate sale departments that are always active: a clearance department that usually contains thousands of items and this specials section that's full of weekly deals and promotions. There are often DOZENS of markdowns at a time.
2. Estimate your shipping fees
Well.ca offers FREE home delivery on orders over $35 to most Canadian addresses. However, if you live in what they consider a remote area, you may have to pay additional fees. To see where you land, enter your postal code to determine your shipping rates. If you want to have an order shipped to the United States, enter your zip code to see how much delivery might cost. Shipping to the US might also take a few extra weeks.
3. Pick up your order in person

If you're lucky enough to have a Rexall or Well.ca location near you, just have your orders shipped there! It will save you any applicable delivery fees. You'll receive an email when your order is ready, and you'll have seven days from that point to claim your package. But if you're in a hurry, express shipping is available.
4. Refer a friend to Well.ca

If you love Well.ca and want to share them with everybody you know, check out their referral program. Just follow these basic steps: (1) create a custom promo code for $10 off a $40 purchase and (2) send the coupon code to whoever you want. Whenever a new customer redeems your promo code, you'll receive a code of your own for $10 off a $40 order! You can manage all your coupons and savings in your online profile.
5. Add items to your wish list

Once you're signed up for a free Well.ca account, you can start building a wish list. I like to use these lists as tools to track all the products I buy regularly, as well as things I hope to try out. That way, you can see right away if anything you need (or want) is on sale or back in stock. Everything sold on Well.ca can be added. To do so, make sure you're signed in to your account and hit the "Add to Wish List" button on a product page.
6. Sign up for the Well.ca newsletter

If you haven't already, I'd recommend that you create an account before you shop at Well.ca. Enter your name, email and create a password, and then you'll also have the option to subscribe to the Well.ca email newsletter. If you do, you'll receive things like exclusive offers, details about new arrivals and more.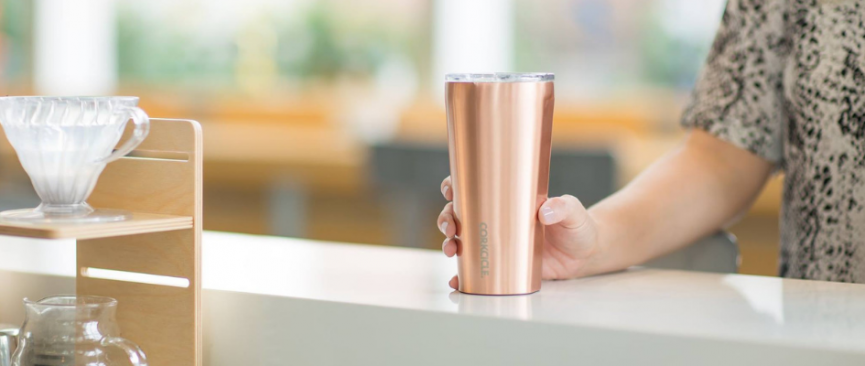 How to find and use a Well.ca coupon code
Can I get a drumroll, please? I'm sure this is what most of you have been waiting for, so here goes. Well.ca doesn't release promo codes often, but it's a big deal when they do. If you scroll up a little, you can read all about the referral program where you and a friend can score $10 off a $40 order.
But what about when you run out of people to refer? Well, they occasionally offer codes during sales like their Friends & Family Event. It only comes around a couple of times every year (as do their various beauty events). Promo codes sometimes pop up as part of their weekly specials – and if there are any, you'll see them mentioned along with expiration dates in the sale descriptions. But there are couple more ways to score 'em.
If you sign up for the Well.ca email newsletter, you might occasionally receive promo codes in your inbox. We'll let you know if and when there are ever other codes out there, but you can always check our coupons page to see which codes and sales are active at any given time. Check those before you buy anything.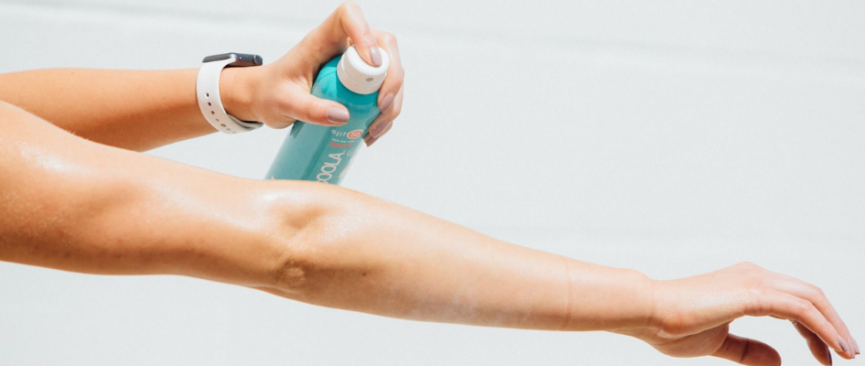 Does Well.ca give out FREE samples?
Even though Well.ca sells cosmetics, toiletries and a lot of different snacks, they don't always give out the kind of free samples you can guarantee will come with an order from, say, Sephora or Shoppers Drug Mart. However, there are two (and sometimes three) major events during which they do give out freebies.
Sample Days at Well.ca

There's nothing better than free stuff, and that's exactly what you'll get during Sample Days (or Double Sample Days) at Well.ca. This event usually comes around at least once a year, and it's when you can score goodies when you reach a minimum order amount. When you're ready to check out, you can choose which sample(s) you want, and any freebies will arrive with your order. A promo code may be required to claim 'em.
FREE Gift Weekend at Well.ca
As the name suggests, this sale happens for a few days at a time, over a weekend. We usually see it pop up a few times every single year, and you'll be able to score a freebie when you reach a minimum spend and enter a specific promo code at checkout. Sale items qualify toward that minimum spend (which is often $100). Those free gifts are usually things like snacks and skincare products, which, hey, I'll never complain about!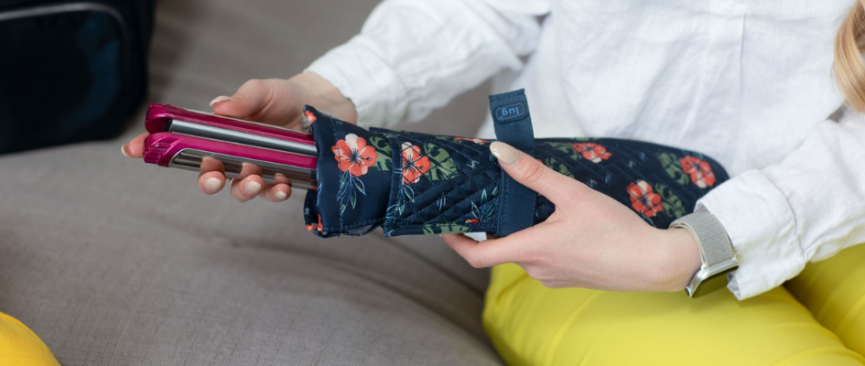 When is the next major Well.ca sale?
There's always something on sale at Well.ca, as you can see pretty easily whenever you venture into their clearance section and weekly specials. That's where you'll find discounts on specific brands or product categories, but there are still a few ideal times of year to shop ... and here are the biggest and best ones.
In addition to all these promotions, Well.ca also tends to run end-of-season sales, well, at the end of every season. That's when you'll find deals like their Winter Blowout and summer savings. You can also expect to see discounts around holidays like Halloween, Christmas and even Mother's Day.
The Well.ca Friends & Family Event

Loyalty and customer-appreciation events are easily some of the biggest sales at any retailer, and Well.ca's major sale is no exception. Their Friends & Family Event actually happens twice each year: once in the summer (usually sometime in June) and then again toward the end of October or early November. Almost everything Well.ca sells is usually included, and these are buy more, save more sales. You'll often be able to enter a promo code to score $10, $25 or $50 off a purchase if you shop during a span of a few days.
The Well.ca Green & Natural Event
Love natural, organic products? Those and things to help you form more eco-friendly habits go on sale during the Green & Natural Event at Well.ca. That includes reusable straws, cruelty-free cosmetics, select wooden toys and cleaning supplies. In the past, this event has popped up shortly after Christmas, so you might even consider it a Boxing Day Sale. But no matter when it pops up, know that these deals are BIG.
The Well.ca Baby & Kids Event
It's all about the children during Well.ca's Baby & Kids Event. I know 15% off might not sound like much, but that's what you'll often save when this sale comes around. When you shave 15% off things like car seats, strollers, baby monitors, supersize boxes of diapers and breast pumps, though, it really adds up. These deals usually last for at least one week, and, like the Green & Natural Event, you'll often see it in December.
The Well.ca Nursery Event

If you're expecting a new baby or know anybody who is, you won't want to miss the Nursery Event. It's a sale that comes around a few times each year and gives you the opportunity to save up to 30% on cribs, security blankets, toys, sleep sacks and general furniture. Even brands like Halo and Little Unicorn get marked down!
The Well.ca Semi-Annual Beauty Event
Let me clarify here for a second. Well.ca holds a Semi-Annual Beauty Event twice each year, but they also run beauty events toward the end of every season, like their Winter Beauty Event. During these sales, you can save 20% on most beauty products, including makeup, skincare, haircare and body-care products. I love these events, and they're when I restock my makeup bag. I mean, you don't see 20% off at places like Sephora.
The Well.ca Toy Extravaganza Sale
There's always a kid's birthday party coming up, and the countdown to Christmas never ends. It never hurts to have a few extra gifts in your back pocket (or on the top shelf of your closet), and this sale is one of the best times to actually buy them. This is another one of those Well.ca deals that shows up a few times each year, and you'll be able to buy toys and games for 20% off. They also run the occasional Baby Extravaganza.
The Well.ca Back-to-School Sale
Don't save your back-to-school shopping until September! If you can, get it all done and out of the way in August, when Well.ca hosts their Back-to-School Sale. That way, you'll be able to actually relax and enjoy the Labour Day weekend – and you can score a few deals along the way. Things like backpacks, water bottles, notebooks, bento boxes and markers are often marked down at some really freakin' low prices.
The Well.ca Black Friday Sale
In 2019, Well.ca ran both a Countdown to Black Friday event and a Black Friday Sale. I'm crossing my fingers and hoping we'll see something similar over the next couple years, but here's what I can tell you for sure. For Black Friday, they usually kick things off on American Thanksgiving (so the Thursday before the big event), and items are up to 75% off. There are just SO many deals across every department of the store, and you can guarantee we'll tell you about the best of them on our blog and Facebook page.
The Well.ca Cyber Monday Sale
The deals don't end with Black Friday! Hundreds if not thousands of items are marked down at up to 75% off every single Cyber Monday at Well.ca. The only real catch to this event is that the discounts are live for just a single day – so you have until 11:59 PM EST to get shopping. So maybe take an extra-long lunch break.
The Well.ca Boxing Day Sale
Okay, there's no better way to close out a calendar year than with a sale like this. Well.ca's Boxing Day event goes by many names, but just trust me when I say you should carve out space during your holidays to shop this one. They often mark down THOUSANDS of items at up to 75% off for the final days of December. It all starts on Boxing Day itself (if not earlier), and you should shop early if you want the best selection.
---
Do you have any tips for saving money at Well.ca or favourite times of year to shop? Let us know your advice below. And if you score any incredible deals, let us know what you got – and how – in the comments!
Sign up for our newsletter
Never miss a deal from Bargainmoose with our daily newsletter