Victoria's Secret doesn't need much of an introduction. They're probably the first brand you think of when somebody mentions bras, underwear or lingerie – and that's for a good reason. They sell everything from nude basics to bold patterns, and they've stirred up quite the controversy with the Victoria's Secret Fashion Show.
But if there's one other thing Victoria's Secret is known for, it's their Semi-Annual Sale. Like the name suggests, this event only comes around twice every calendar year, and is a BIG deal. However, they always seem to have something on sale over there, so we put together some tips for making sure you get the best discounts.
I've probably bought close to a hundred pairs of Victoria's Secret panties over the years (and more bras and activewear than I can count), and I always try to get the most for my money. Here's how!
In this sale calendar, you'll find a rundown of every major sales event we expect to see at Victoria's Secret this year, as well as tips and tricks for saving money whenever you shop. And if you read all the way to the end, you'll find answers to some frequently asked questions about VS and shopping for their products in Canada.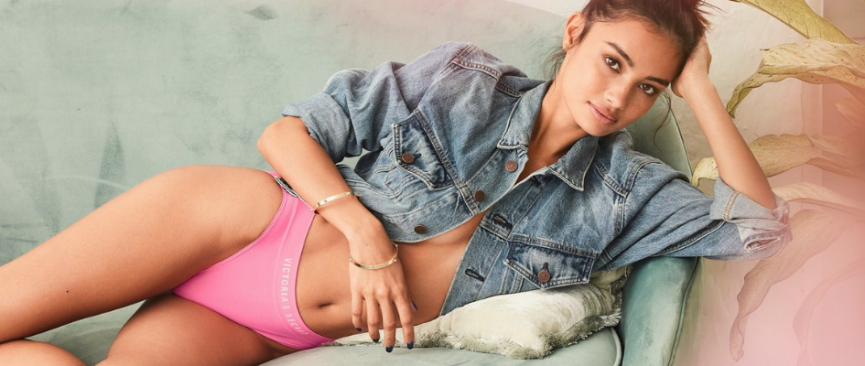 Tips for saving money at Victoria's Secret Canada
It goes without saying that the best times of year to shop are whenever a sale is happening – but there are still a few ways you can do your best to save money year-round at Victoria's Secret. I've stumbled across a few over the years, so here's everything I do to stretch my dollar when I shop in their stores and online.
1. Check out the Victoria's Secret sale section
Duh! This one is pretty obvious, but there's always something marked down, if you know where to look. Just head for the "Sale" tab on their website to access the complete sale section. There, you'll find clearance items, as well as what VS likes to call their featured deals – which are usually items that sell fast!
2. Build a Love List
This is a really cool feature that's actually available on a bunch of different websites. If you create a Victoria's Secret customer account (or sign in to an existing one), you can build what's called a Love List. Just tap the heart beside any given item to add it to your list, and then click on the heart in the site header to view all your saved picks at once. I like to use mine to compile everything I like. Then, I can see if they go on sale!
3. Don't settle for just one thing
I know this might seem counter-intuitive, especially when you're trying to save money – but you'll actually do yourself a favour in the long run if you take advantage of their stock-up promotions. Every so often, VS will have deals where you can buy multiple of a given item, whether that's bras, panties, sleepwear or even sports bras. I often use these to pick up three bras for the price of two or a TON of undies all at once. Even if you won't use that many new bras or PJ sets right away, you can always save them in your closet for later!
4. Use a coupon whenever you can
This applies to literally every store, but it never hurts to look for promo codes when you shop at Victoria's Secret. If there's one available, you can usually find it on the VS homepage – but some may be sent to email subscribers only. So make sure you have a Victoria's Secret account and sign up for that newsletter!
5. Place one big order instead of many small ones
When you shop online, everything is listed in USD but should ship to Canada. While there might occasionally be duties and small fees added to your order at the border, it's usually not a big deal to buy things from them online. I'd suggest picking up a few things at once or combining your order with a friend, though, because you'll only qualify for free delivery to Canada if you spend at least $100 USD. No promo code is needed.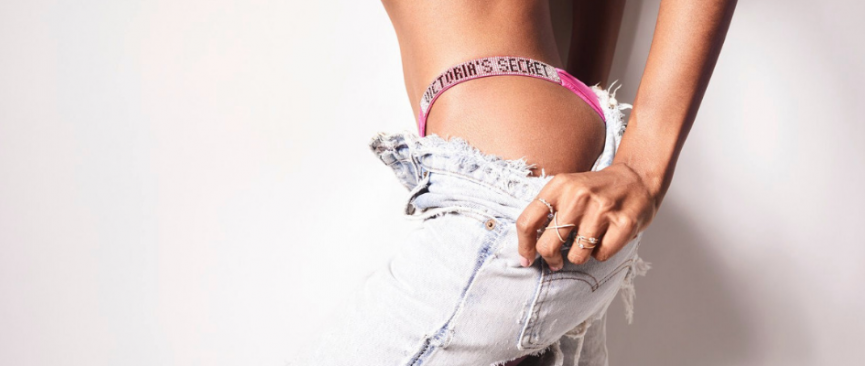 When is the next Victoria's Secret Semi-Annual Sale?
Okay, this is the big one. The Victoria's Secret Semi-Annual Sale is one of those events you'll want to mark on your calendar – and then head out the door or to their website as soon as it starts up. Trust me, this is the kind of sale you'll want to drop everything to check out. It only happens twice every year, but this is when we'll see MASSIVE deals on bras, panties, sleepwear, activewear, fragrances and Victoria's Secret PINK products.
It happens every June and December, and you can usually expect the sale to start toward the end of the month. In June, things often kick off around the third week, but you have to wait until after Christmas to shop December's deals. Many things are at least half-off, and VS often throws in freebies with a minimum spend.
How long is the Victoria's Secret Semi-Annual Sale?

All good things must come to an end, and the Semi-Annual Sale can't last forever. While there's no set time frame that we see for the sale every year, they typically last for anywhere from two to four weeks. But no matter what, it's always best to shop as early as you can once a new Semi-Annual Sale begins. That way, you'll have the best selection – and there's a better chance you'll find things in your sizes!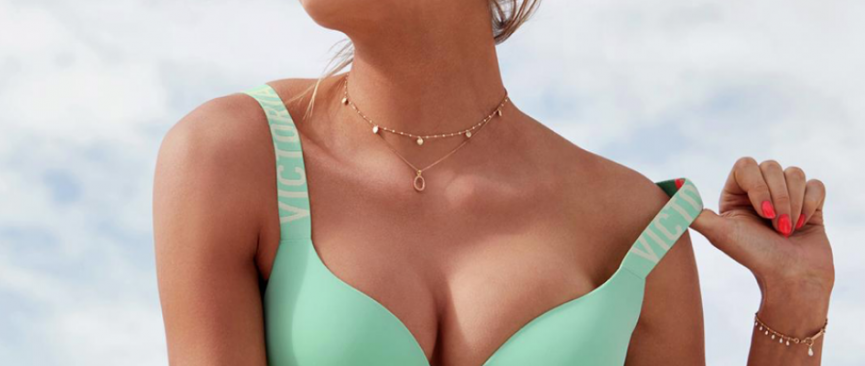 Every major Victoria's Secret Sale in Canada
While the Semi-Annual Sale definitely lives in the spotlight, that's far from the only sale we see every year at Victoria's Secret (and at PINK, for that matter). There are a few other deals that should get their share of the love! Most of them run at the end of the year, but there's always something happening every few months.
The Victoria's Secret Mid-Season Sale
Like the Semi-Annual Sale, these deals come around a few times every year. They're basically end-of-season events, where Victoria's Secret can clear out a ton of stock – and you can reap the benefits. Besides the Semi-Annual Sales, this is when you can score some of the lowest prices on bras, panties, lingerie and more outside of those big shopping days like Black Friday and Boxing Day. So when one pops up, go shopping!
The Victoria's Secret Black Friday Sale
VS really does Black Friday right. They usually treat us to some incredible bra and panty deals, and, if you're lucky, you might be able to score one of their Victoria's Secret Black Friday totes! Usually, we'll see items marked down in every single department – and this sale is a great chance to buy any Christmas gifts.
And if you really can't wait until November, know that the Victoria's Secret PINK Friday Sale might be right around the corner! Every summer (usually around early August), they offer some pretty amazing deals on Victoria's Secret PINK gear. In past years, that included leggings, tees and even some bras.
The Victoria's Secret Cyber Monday Sale
The party isn't over when Black Friday ends! The Victoria's Secret Cyber Monday Sale is one of their biggest shopping days of the year, so you can expect to see some pretty awesome deals after Black Friday, like promo codes for HUGE discounts on individual items or even your entire order.

The Victoria's Secret Boxing Day Sale
Last but not least is the Victoria's Secret Boxing Day Sale. It's also known as their Winter Semi-Annual Sale, and it usually runs from the end of December to early January. This is when you can expect to see some of their best discounts of the year, like items for up to 60% off – and a few giveaways – so it's definitely worth stopping by their store or site whenever you do your post-Christmas shopping.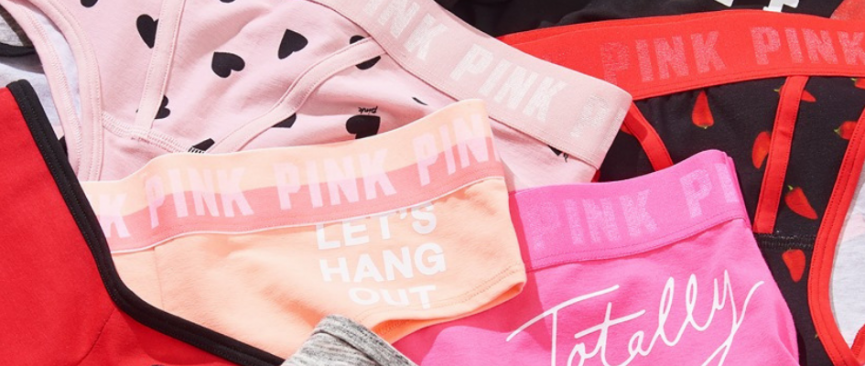 Frequently asked questions
Still have a few questions before you get shopping? Even when they're on sale, bras, swimwear and lingerie sets are still investments, so it's always a good idea to get the full scope of things before you start adding to your cart. Here's what we have to say about a few commonly asked VS questions.
Does Victoria's Secret ship to Canada?
You bet they do! While everything is priced in USD, you can check the upper lefthand corner of their website for the Canadian flag. If you see one, any orders you place will ship to Canada (unless you specify another delivery country at checkout, of course). Most are subject to delivery fees, but orders over $100 USD ship free.
How often does Victoria's Secret restock online?
Honestly, the answer to this is a little tough to track down. From what I can see, Victoria's Secret doesn't advertise certain restock days – and when some styles are sold out, they're gone for good. If there's a specific piece you're looking for that you can no longer find online, it's always worth checking eBay or Facebook Marketplace, just in case somebody is selling it., You'll probably want to make sure it hasn't been worn, though! And if you're shopping at a Victoria's Secret store, it never hurts to ask a sales associate.
Does Victoria's Secret sell nursing bras?
While a few blogs out there hint that Victoria's Secret has sold nursing bras in the past, I definitely haven't seen any available on their website or in their physical locations. We'll keep you posted if they ever appear, but for now, the idea of a Victoria's Secret nursing bra – or even a maternity bra – sounds too good to be true.
---
Do you have any tips for saving money at VS or favourite times of year to shop? Let us know your advice below. And if you score any incredible deals, let us know what you got – and how – in the comments!
Sign up for our newsletter
Never miss a deal from Bargainmoose with our daily newsletter