Calling all bookworms! Whether you're part of a book club, just love reading or need new textbooks to get you through the school year, there's one pretty harsh reality we all need to face: books can be expensive. Trust me, I basically turned my entire living room into a library, and I don't even want to know how many dollars that took. But (luckily) there are ways to score books on sale. New bestsellers are usually marked down as part of the Chapters Indigo Deals of the Week, and you can save even more by buying used books.
But buying used books online usually means tracking down websites you've never heard of – and not getting the chance to flip through them means you might end up with one somebody already underlined and highlighted. So to help out, we put together a quick guide to buying used books online in Canada. Here, you'll find a list of places where you can actually buy used books, as well as tips for selling your own books online.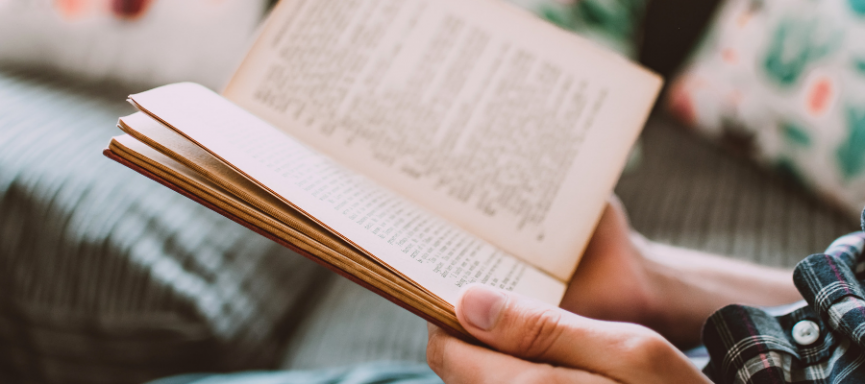 What to know before you buy used books
This might seem obvious, but, first of all, remember that used books are ... used. That means someone has likely read them in entirety before and flipped through all those pages. You may see notes in the margins, highlighted passages and pages that are slightly stained or dog-eared. They may also come with "used" stickers or stamps on the cover, as well as multiple price stickers or markings from different bookstores.
If you're buying used textbooks, keep in mind that newer editions may not always be available, and used textbooks rarely include additional materials like CDs, download codes for PDF versions and charts or other reference guides. If you're studying something like English literature, this shouldn't be a problem, but you might want to be careful if you're in a field where information is rapidly changing, like medicine or engineering. In those cases, you should try to buy the most recent versions of textbooks whenever possible.
But finally, the one thing you need to know about buying used books is that it can really save you money. Even if you're just looking for titles you've read at the library, you can usually score anywhere from a few dollars to almost the entire list price, just by buying used. So just keep that in mind the next time you shop.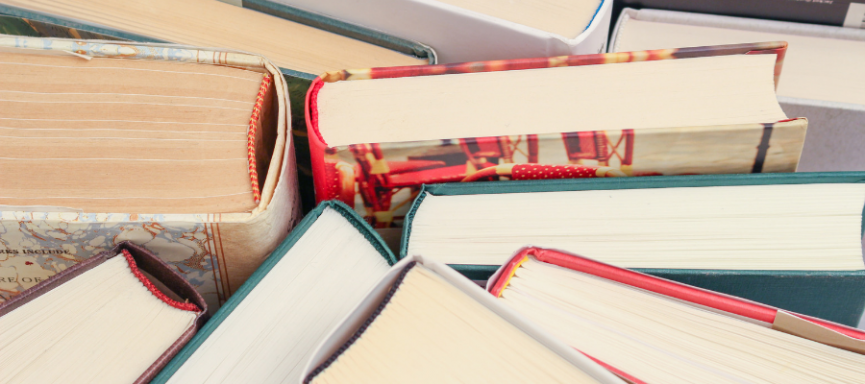 Where to buy used books in Canada
Once you've figured out what to look for, you need to actually know where to search. There honestly aren't too many Canadian-based companies that sell used books online, but there are some pretty great international options – and some of them even offer free shipping to Canada. We did a little digging and came up with this list of the best places to buy used books in Canada. Some of them even let you rent and return books, too!
AbeBooks: AbeBooks is an online marketplace that sells books, as well as fine art and collectibles. About a million items are available for sale on their site at any given time, so you'll definitely be able to find bestsellers and more the popular textbook titles. You can also browse first editions, signed copies, antique maps, sheet music and vintage comic books. Plus, they have a program that lets you sell your used books!

Amazon: Of course the world's biggest bookstore is on here! Amazon Canada has an entire section devoted to used books and textbooks, which are often cheaper than the new books you'll see on their website. When you click on a title, you'll usually see the option to buy it new or used. Just click on the option you want.
AwesomeBooks: This virtual bookstore is based in the UK, but you can shop in CAD if you select it from the currency drop-down menu in the upper-righthand corner of their homepage. They sell both used and brand-new books (as well as CDs, DVDs and video games) but specialize in fiction. International shipping is only an extra £2.99, which works out to just under $5 CAD. And if they receive books they can't sell for whatever reason, they usually donate them to charities – and they promise to return emails within 24 hours.
Better World Books: This company is literally working to make the world a better place, one book at a time. Better World Books donates books to people and organizations in need, all while funding literary initiatives and libraries – and you help them every time you buy books off their site. They run clearance sales once every season or so (which means you can usually find deals), and they offer FREE international shipping.
Book Depository: Better World Books isn't the only place that ships used books to you for free. Book Depository has the same worldwide free delivery policy, plus they organize their selection into categories like "Beautiful Books" and "Best Cookbooks Ever" to help you narrow things down.
BookMob.ca: Now here's a Canadian one! BookMob.ca is a virtual bookstore that specializes in high school and university textbooks. Search their massive library by title, author or ISBN to find exactly the editions you're looking for, and they even give you the option to sell your books back to them when your course is over!
Book Outlet: Here's a fun fact. You can buy brand-new books from Book Outlet, but you ca also find used ones on their site, too! Shipping to Canada is free when you spend at least $45 – and technically, since the books they sell are mostly publisher overstocks, you might have to deal with minor wear and tear, as well as small bends in the covers or pages. But you probably won't see any highlighting or scribbles anywhere.

Thriftbooks: If you're looking for cheap books online, this place has you covered. They're one of the few used book webstores that specializes in kid's and young adult books, and they always have things on sale. Plus, if you sign up for their newsletter, you'll score a promo code for 15% off your first purchase!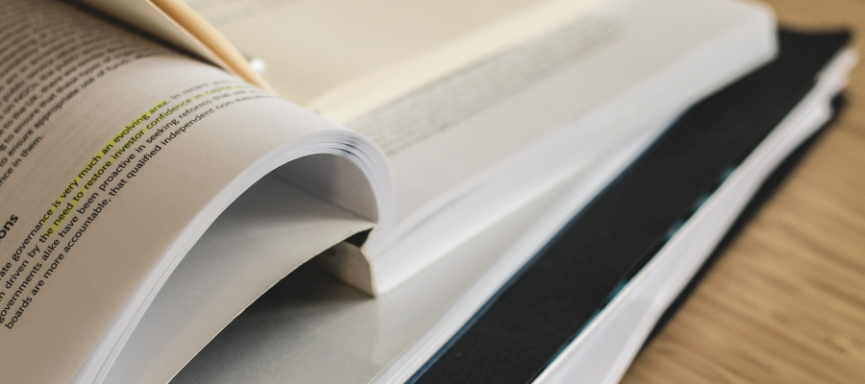 Can you rent textbooks online in Canada?
Need new textbooks this semester? Looking at the price tags might make you a little queasy, since they usually cost anywhere from dozens to hundreds of dollars – and that's just for one book. If you're taking a full course load (especially in law, business or the sciences), you can expect to shell out close to a month's rent every year on new books. Macleans reports that the average Canadian student spends $773 a year on books, which is why many students are opting to buy used textbooks or simply rent their books for a semester.
Many campus bookstores give you the option to buy used textbooks (which is how I got through most of my degree), and many also have rental programs. Some also let you buy direct downloads of textbooks and other course materials – which can save you TONS if you don't mind reading from PDFs all year.
You can also rent or buy used textbooks through Bookmob.ca. Their slogan is literally "Canada's Textbook Destination," and you can search their database by title, author or ISBN to find the books you need. You can rent textbooks through Bookmob whenever you don't need to keep a book after your course is done and you meet these other criteria. Just sign up for an account online, select the rental option and a return period as you shop for textbooks on their site. You can even highlight sections of the books and take notes in the margins. As long as your textbooks don't sustain any serious water damage, broken spines or lost covers, you should be able to mail them back using the return label included in your account.
Quick tips for selling used books online
In general, your used books need to be in good condition if you're hoping to sell them online. That means they should have their original covers intact and not be missing any pages. It also helps if you haven't written in the margins or highlighted any words, but some sites will still accept books with these markings.
Wondering how to sell used books online? There are few different sites that will let you do this, but we'll take you through one with a fairly easy process: the AbeBooks Book Buyback program. They'll buy new books, used books and textbooks. To get started, all you have to do is enter the ISBNs of the books you want to sell.
If you're don't know, an ISBN is the unique number assigned to a specific title and edition of a book. You can usually find it on the back cover of your book (often above the barcode). You can enter up to 10 ISBNs into their search engine at once, but just note that AbeBooks doesn't buy books without ISBNs.
Once you locate your book(s) in their database, select the condition for every book you want to sell (either "brand new" or "used" and in good condition). Then, you can choose how you'd like to get paid (either via cheque or PayPal) and print your pre-paid tracking label. Box up your book(s) using these packing guidelines and ship the parcel! You'll get paid five to 10 business days after your shipment is processed.
Sign up for our newsletter
Never miss a deal from Bargainmoose with our daily newsletter