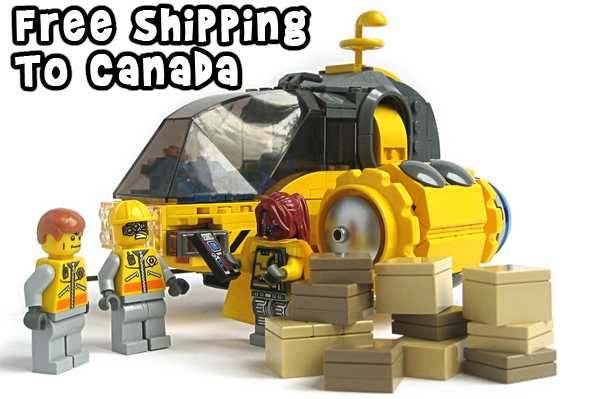 While tidying up our free shipping page the other day, I came across a few international stores which offered free shipping to Canada, though they themselves were not Canadian stores. I decided to add a brand new spanking page, to showcase some of the more interesting ones. Before I knew it, I'd been researching it for two days and ended up with a ton of new stores for you guys to see – all covered on the page of international stores with free worldwide shipping!
As of right now, there are 60+ stores on there… so the list is not exhaustive. I'll add to the list as I discover new stores. Or if you know of any more, please drop me a line – hit the contact us link at the bottom of this page.
Notes On Customs
Remember, if you're buying from outside Canada, you need to do your own research on the site in question to see how they deal with customs and duties, and if you will be paying any unexpected fees. When you visit a new store, hit up their shipping help page and read about customs – whether they pay all the fees for you, whether they charge you some fees at checkout, or whether they don't do anything and you might have potential fees at your door. Whichever option it is, the store will usually explain this on their shipping page, and that can affect your purchasing decision.
Store Examples
While I was making the above page, I found some really interesting stores which I've just discovered and had never seen before. Here are a select few:
Vanilla Underground – When I clicked through to this store and was hit in the face by images from Guardians of the Galaxy, Dr Who and True Blood, I was instantly in love! This store has a ton of excellent merchandise from top movie and TV shows, bands, Disney, and loads more. Everything gets free shipping to Canada!
Glencara – This is a jewellery site specialising in Irish pieces, such as Claddagh and Celtic rings. If you're into that kind of thing, this is a good place to check out. With free worldwide shipping, it could make for a really unique gift or present for a loved one.
Polabora – This site makes retro polaroid style prints! I love the style and the layout of this site, and it's a great idea. With free worldwide shipping on everything too, it makes an even greater incentive to buy.
A Few More
But there are a load more stores on the free international shipping page for you to check out! Here's a small selection of more stores in there:
(Thanks to Moritz)