If wedding bells are in your future, first of all, congrats! And second, you might already be thinking about your wedding registry.
Unless you're requesting presentation from your guests or holding a very small and intimate ceremony, a bridal registry is a good idea for a couple of reasons. Your guests have a ready-made list to shop from, and you can make sure you get gifts you actually want.
Now let me be upfront here. My wedding is in just over two weeks, and I haven't finished building my wedding registry yet. I know.
My fiancé and I had a bit of an unconventional engagement, and we didn't bother with a bridal shower. We're also holding a really small wedding and didn't really plan for gifts. But when people started asking, I decided to whip up a last-minute registry, and Hudson's Bay was my first choice.
The Bay does allow you to create registries for events other than weddings, so you can absolutely sign up for a housewarming gift registry or a baby registry. You could even put your Christmas wish list up if you want to! Here, though, I'm going to focus on wedding registries. It's what most people sign up for at The Bay, and it's the only kind I've tried to set up there before.
How to set up a Hudson's Bay wedding registry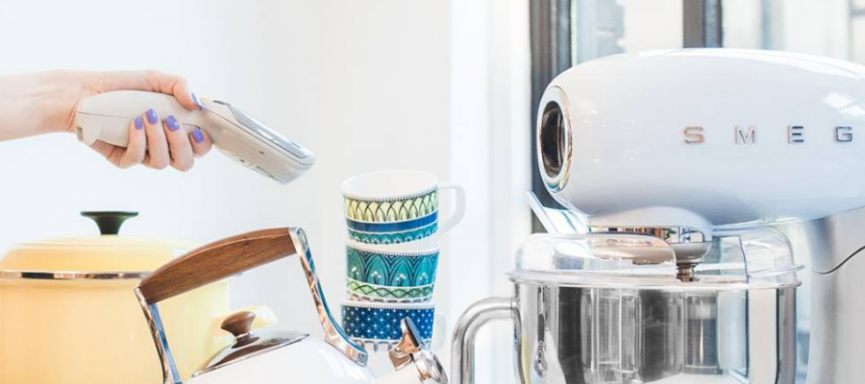 No matter what kind of registry you're building, head to their gift registry page and click on the "Create a Registry" button. Pretty simple so far, right? Then, it'll prompt you for some basic info. Enter your HBC Reward Card number (if you have one), your name and details about your wedding.
From there, you can upload a photo and add a customized message to greet your guests when they click on your registry. When everything's set up and looking pretty, click on the "shipping address" tab to add your home address. That way, guests can choose to send items directly to you or to your local Hudson's Bay store – so there's less things for you to lug home after the wedding.
Next comes the fun part. You get to go through and select items for your registry. Before you dive in, you might want to do a quick inventory of your home(s) and note what you already have and what you need. If you're not sure where to start, The Bay has a wedding checklist you can use.
Once you have the basics down, The Bay suggests booking an appointment at one of their stores to sit down with a consultant and plan out items that will suit your style and fit in well with things you already have at home. But if, like me, you're in a time crunch, not located near a Hudson's Bay or just prefer to shop online, you can still set everything up from your computer.
Next comes the tricky part. If you go to add gifts to your registry, The Bay will direct you to a master page of homewares. It's a LOT of items to scroll through, so here's what I did instead. I kept my registry up and then opened the Hudson's Bay homepage in a separate tab and browsed there. I bookmarked anything I liked and then went back to my registry. You can narrow down the selection by product category, so I did that and then filtered the results by brand to find what I wanted – then I just added it to my registry. It's a little more work than scanning barcodes, but it does the job!
If you're not sure how many items to add or how much you can expect people to spend on your gifts, The Bay has a wedding calculator you might want to check out. Basically, add together the number of guests you're inviting to each wedding function (including your engagement party, bridal shower and the wedding itself) and then check the chart to see how many gifts you'll need on the registry. They break it down by price point, so you can see what to aim for as you shop.
When you're happy with your registry, you can start to share it with your friends and family. The Bay provides a URL you can copy and paste, or you can share your registry on social media by clicking, say, the Facebook icon. Plus, guests use your names and event info to search for your registry.
Tips for managing your wedding registry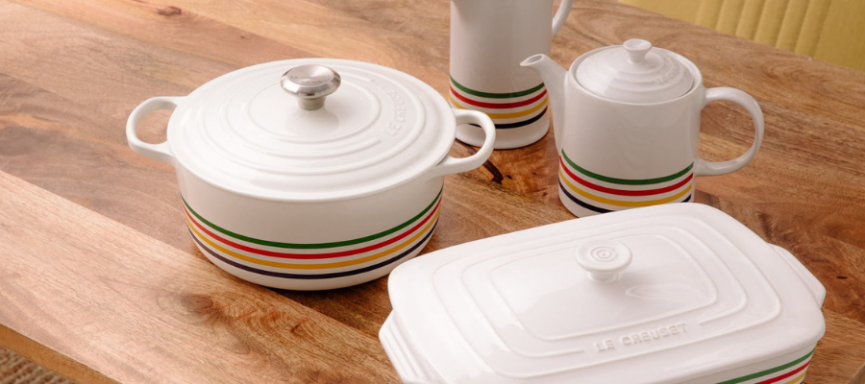 So you created your registry. Now what? The Bay makes it pretty easy to manage your wedding registry. Just head to the tab (you guessed it) marked "manage my registry" to view your gift list, add or delete items and update or change any of your event and personal information. Plus – and here's the fun part – you can keep an eye on which things people are buying!
Now, if the big day comes and you change your mind about a gift or accidentally end up with a duplicate, don't worry. As long as you have the gift receipt, you can return unopened items and get a Hudson's Bay gift card in exchange. In general, registry gifts follow their standard return policy.
I don't know about you, but my registry is full of things I want and definitely need. If you don't receive everything on your registry, you can still buy them – and get a discount, too. From the time you register until six months after your wedding, you can save 10% on home items from your registry, as long as you can prove you have them on your registry and you have a valid Hudson's Bay Rewards Card. These savings won't apply to mattresses, furniture or major appliances.