It doesn't matter if you think of them as a pharmacy, a grocery store or a cosmetics counter. Shoppers Drug Mart is where it's at. They stock everything from antacids to, well, I can't think of something that starts with "Z," but you get my point. I probably stop by one of the three Shoppers locations near my house at least every week, and that's for a few good reasons. First, they sell essentials I need to buy pretty often. And second, they hold HUGE sales and give shoppers (especially PC Optimum members) lots of chances to save.
As you might have noticed, you don't entirely the same selection online as you do in an actual Shoppers Drug Mart. You can still log on to request prescription refills, place Shoppers Photo orders and partially browse their grocery and homeware aisles – but the only things you're really able to purchase online are from the beauty department. So in this guide, we'll mention storewide deals but mainly focus on Beauty Boutique.
Here, you'll find everything you need to know about joining the PC Optimum program, as well as details about the major sales you can expect to see at Shoppers throughout the next year. We even put together some of our top tips for saving money anytime you shop there, so you can treat yourself without breaking the bank.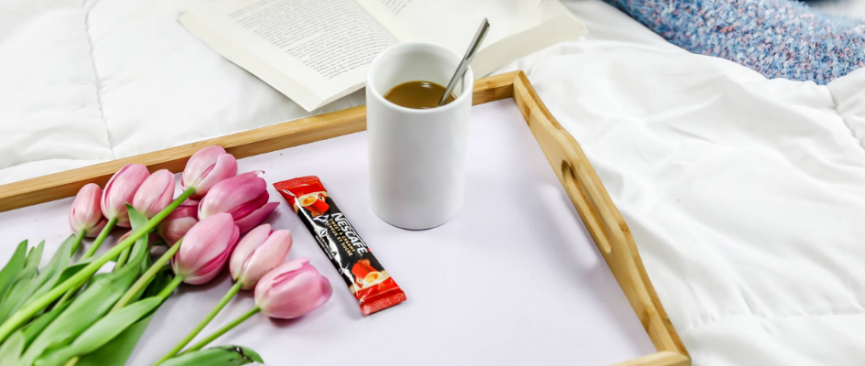 Ways you can save money at Shoppers Drug Mart
There are some groceries and staples you just always need to buy, like toilet paper, laundry detergent, eggs, baby wipes and hand lotion. And when you're running low on any of them, you can't wait until a sale pops up – especially if you're down to the last roll of TP in the house. That's where these tips come in handy!
1. Check the sale section

I know this is a given, but I'm going to say it anyway! One of the easiest ways to save money at Beauty Boutique is to buy things from their sale section. Online, they also run PC Optimum offers devoted to products that can help you earn those precious points even faster than usual. For those of you who shop in-store, make sure you check the ends of the aisles, since that's where Shoppers tends to stash their clearance products.
2. Join the PC Optimum program
Can I get a drumroll, please? This might just be the BIGGEST loyalty program in the country, and in my opinion, it's the best. The PC Optimum rewards program can help you save money at stores like Loblaws, Real Canadian Superstore, Provigo, Zehrs, Joe Fresh and Shoppers Drug Mart. More details about how to collect and redeem PC Optimum points are below, but know that joining is absolutely worth your while.
3. Look through the Shoppers Drug Mart flyer
Every week, Shoppers Drug Mart releases a flyer that you can access online. These mostly focus on in-store deals, events and product releases, so you'll have to enter your postal code before you can view the flyer for a location near you. This is one of the easiest way to scout out potential discounts on items like diapers, vitamins and snacks – and it can also help you figure out when seasonal products will be on shelves.
4. Sign up for their email newsletter
If you haven't already joined the Beauty Boutique mailing list, what are you waiting for? They'll send you what you need to know about upcoming promotions and new brands, and they'll sometimes pass along exclusive promo codes just for you. I've received a few of these over the past year, and they're usually good for around 15% off my order and FREE shipping. I mean, that's always worth a bit of spam every now and then.
5. Ask for free samples in-store
When you shop online at Beauty Boutique, you'll have the chance to select three FREE samples with every luxury beauty order. But what about when you're actually at a Shoppers Drug Mart? Sometimes, a salesperson will have fragrance or skincare samples that they toss in my bag, but you can request a little more than that. While Shoppers might not have the little jars that LUSH offers for take-home testers, you can usually ask for a mini makeover to see how your skin will react to certain makeup products – and it won't cost ya. That way, you can try before you buy and save yourself the hassle of needing to return anything that doesn't work out.
6. Try to find a Beauty Boutique promo code
If there isn't one in your inbox when you need to stock up on concealer or under-eye cream, you might still be able to track down a Beauty Boutique promo code. We'll post some of the best ones on our blog and Facebook page, and Shoppers will occasionally mention any active ones on their beauty homepage.
7. Don't pass up those sample bags
In addition to those free samples you can collect with online Beauty Boutique orders, we'll occasionally see the kind of deal that makes my WEEK. A few times every year, Shoppers will put together a massive sample bag that's (usually) packed with more than a dozen different trial-size and single-use products. These bags are no joke, since they're occasionally worth up to $100 (and sometimes even more) in freebies. Supplies are always limited, but if you act fast, you can claim one when you reach a minimum spend.
8. Make sure you spend at least $50
Finally, nobody wants to pay for shipping fees! Unless you have a promo code that specifies otherwise, Beauty Boutique will offer free home delivery on orders over $50. That's honestly not a hard total to reach, but you can always combine your purchase with a friend's to make sure neither of you are slapped with charges.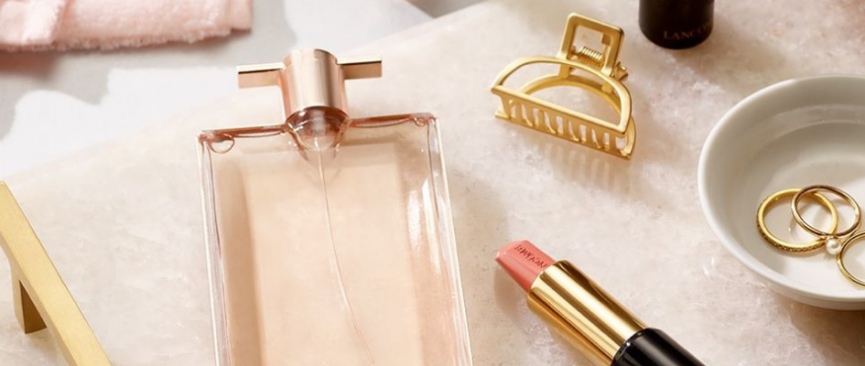 How does the PC Optimum program work?
This is a doozy, but I'll do my best to summarize the PC Optimum program for any of you who may be thinking of signing up but haven't actually filled out the form yet. Honestly, this is the rewards program I recommend that everyone join, no matter how often you actually buy from Beauty Boutique, Shoppers or any of the other stores under this banner. It's completely FREE to sign up online or in-person at the till.
To register for a PC Optimum account, you'll need to enter personal details like your name and email address, and you'll be prompted to create a password. Make sure it's something you'll remember, because you'll need it to log in and collect (and then redeem) points when you order things online from affiliated stores.
You actually get the best bang for your buck when you scan your PC Optimum card at Shoppers Drug Mart and Pharmaprix, because you'll earn 15 points for almost every dollar you spend. Then, just keep on collecting until you reach at least 10,000 points. That basically equals $10 of FREE stuff, so spend 'em wisely!
There's a PC Optimum app that you can download from the App Store or Google Play to make sure you always have your card handy – even if you forget your wallet or don't want to tote around another membership card. Use the app to load offers to your account and track how many rewards you've earned.
Full program details are available online, but let me just say this. I've been able to save HUNDREDS (if not thousands) of dollars by carefully collecting points on things I actually need and then redeeming them during promotions like the Super Spend Your Points Event. It's the only way I can really afford to buy high-end eyeshadow palettes and fragrances. I mean, who can turn down Benefit Cosmetics when it's free?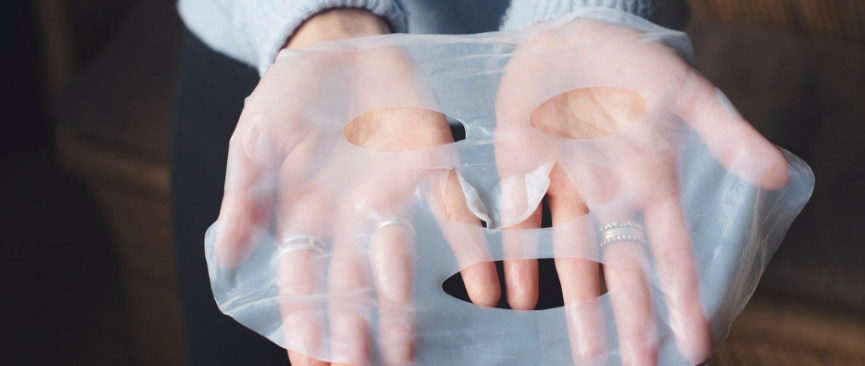 When is Seniors' Day at Shoppers Drug Mart?
As Shoppers Drug Mart says on their website, they're devoted to finding "more ways for seniors to save." After all, you deserve to be able to relax in your retirement (or get to retire on schedule), and saving pennies whenever you can is a surefire way to help you reach those goals. So if you're a senior, check this out.
In addition to their health and pharmaceutical services for people of all ages, Shoppers Drug Mart runs a specific sale for folks over the age of 55. It's called Senior Bonus Day or simply Seniors' Day. This deal comes around in stores at least one Thursday of every month, and the only catch (besides the fact that you need to be a senior or accompanied by a senior to take part) is that you must have a PC Optimum membership.
Just show your physical or digital card at the till, and you'll automatically receive discounts like 20% off almost everything! The discount won't apply to tobacco products, lottery tickets, passport photos and some luxury cosmetics – but it's still one of the best days of the month to do your shopping.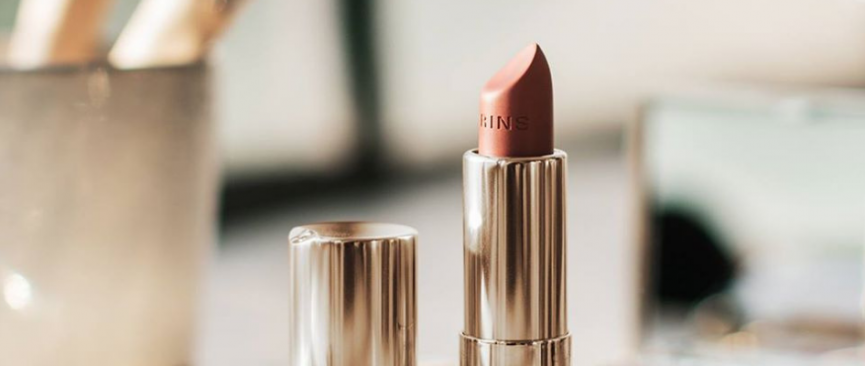 When is the next Shoppers Drug Mart sale?
I don't have a crystal ball, and as much as I wish I could, I can't tell you exactly when the next Shoppers Drug Mart sale will happen. However, I do know that they tend to run promotions during the weekends and over holidays, and their stores go all out for events like Black Friday. Here are some of the most common deals we see at Shoppers and Beauty Boutique, as well as the scoop on their Cyber Week and Boxing Day promos.
The Bonus Redemption Event

Alright, this is a biggie, and it's the kind of sale I LIVE for. I stockpile all my PC Optimum points just for the purpose of blowing them on the next Bonus Redemption Event. Basically, members who have points saved up can redeem them online (and sometimes in-store) for dollars off orders. But these points aren't worth their usual value. Instead, Shoppers will slap on extra discounts! I've seen them hold a Bonus Redemption Event two weeks in a row and then avoid 'em for months at a time, so there's no telling when one will be back.
The Super Spend Your Points Event

I'll be honest, this is just another name for the Bonus Redemption Event, since it's all about spending your existing PC Optimum points and earning bonus discounts off your order. It seems like this name has fallen out of fashion (since Shoppers Drug Mart put out flyers and graphics that read "Bonus Redemption Event" for most of 2019), but I'd still act fast if you ever see these four little words on their website!
The 20x PC Optimum Points Event
Okay, it seems like this is the sale that we see most often at Beauty Boutique. I can't back that up with hard facts, but we do see a banner reading "20x PC Optimum Points" on their website at least every few months. You (obviously) need to be a PC Optimum member to take part, and you'll receive WAY more points than usual when you reach a minimum spend that's usually of at least $50 or $75.
The Shoppers Drug Mart Black Friday Sale

It's the biggest shopping day of the entire year in North America, and stores go above and beyond to help you save. In 2019, Shoppers Drug Mart actually launched a week-long Black Friday Super Sale. It was up and running from Nov. 23 to 29 (Black Friday itself), and they also marked down a TON of cosmetics over at Beauty Boutique. So here's hoping we see something similar over the next few years!
The Shoppers Drug Mart Boxing Day Sale
The deals they run in-store around Christmas and Boxing Day tend to change every year, but there's one thing that stays consistent. Shoppers BRINGS it online. In the past, they've run Beauty Boutique offers specifically for PC Optimum members, and I definitely cashed in on the extra 25,000 points that were up for grabs in 2018. So if you want to prep for this year's event, make sure you're part of the program before Dec. 26!
---
Do you have any tips for saving money at Shoppers or favourite times of year to shop? Let us know your advice below. And if you score any incredible deals, let us know what you got – and how – in the comments!
Sign up for our newsletter
Never miss a deal from Bargainmoose with our daily newsletter