Recently I reminded you guys of a few places in your home that you have probably forgotten to clean. Today, I have some cleaning tips for you that will save you some precious time. We all know time is a rare commodity these days, so why spend all our extra time on cleaning?
1. Declutter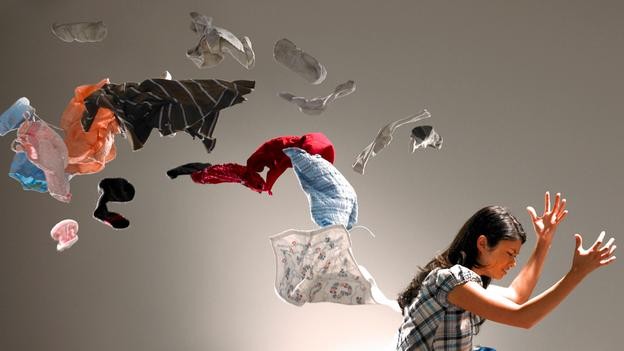 The main thing that makes a house look messy is clutter. Spend 15 minutes a day getting rid of things you don't need or use anymore and within a week you will see a world of difference. Try this tip: set up an "outbox" somewhere visible and accessible in your home. Anytime you or a family member has something they aren't sure they need, or where it belongs, toss it in the box. At the end of each week take 10 minutes to go through the box and either find a proper place for things or donate the items you no longer need. Chances are, if nobody has gone looking for something in a week, it's ready for a new home.
2. Five Minute Fix
Spend five minutes on one problem area each day (junk drawer, sock drawers, toy boxes, "landing strip" tables). You can set a timer and do your best to organize, toss and sort within that five minute time frame. You won't believe the difference just a few focused minutes can make on those clutter-prone areas.
3. Wild Wall Wipe Down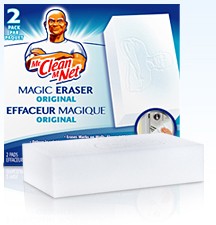 Set aside a specific amount of time (around 20 minutes should do it) to start at the bottom and work your way to the top of your house, washing and wiping all the walls and fixtures as you go. Arm yourself with Lysol Wipes for light switches and door handles and Magic Erasers for stubborn scuffs and stains on walls.
4. Let Spray Sit
If you are cleaning your bathroom or kitchen, use your favourite cleaner spray on your toilet, counter, bathtub and tiles and let it sit for 3-5 minutes. I use Fantastik spray in the bathroom. But remember, if you've got time to lean, you've got time to clean! While it's soaking tidy up something else in the room, like organizing a messy drawer, or wash the floor. Then, when five minutes is up, give it all a thorough rinse and watch it sparkle.
5. Family Bed-Making Challenge!
Every day before you wrangle the family out of the house get everyone involved in a little friendly competition—make a race out of making the beds. Send everyone to their rooms and shout out a, "ready, set, GO!" First person to finish runs out of their room and says, "Done!" Winner gets bragging rights until the next morning.
6. Swiffer = Everything
I love Swiffer products. I always buy the sweep sheets for it, but I never buy the wet ones. Instead, I use the Swiffer Sock Hack. Doing this once a day will keep your home spick and span. This has got to be the fastest, and easiest way to clean the floors. There is also that Swiffer Duster with the washable duster... I love that too. These products are designed to attract dust and hair, so you'll save way more time that pushing it around with a traditional broom or mop.
7. A Load A Day
If you find you have huge piles of laundry at the end of each week, try doing one load of laundry a night. A load of laundry a day will keep those horrendous piles away! Plus, a pile of dirty or unfolded laundry can make any room look disastrous. Keep cute baskets or bins in every room to collect both dirty and clean laundry, so that even if you don't put away your daily load, it'll still be contained and organized.
8. First Impressions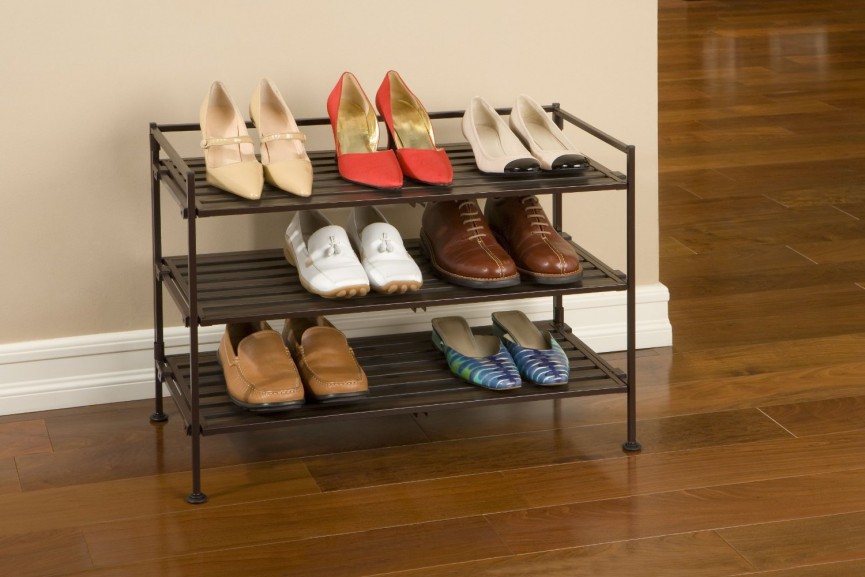 When you first walk in your home, make sure there is an easy way for the kids, hubby and guests to neatly store their shoes, keys and jackets. Maybe this shoe rackwill help for just $17.28?
9. Door Mat Double Duty
It may not seem like much but a pretty door mat will make the entrance to your home look tidy and attractive, plus it'll stop a good portion of unwanted dirt from tracking into your home. This is especially helpful if you have dogs, you can even train (some of) them to wipe their paws.
10. Top To Bottom
We all know what happens if you sweep your floors first and then wipe all the tables and counters. You end up sweeping again. Save yourself valuable time in your daily cleaning routine by going from top to bottom, wiping and dusting all upper surfaces first and leaving the floor cleaning to last.
11. All Purpose Cleaner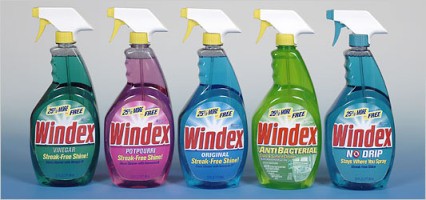 All purpose cleaners should be your best friend. You can tackle the entire house with just one bottle, which saves you from going back and forth to the cleaning cupboard. I personally love the Windex Multi-Surface (in the purple bottle). I've been using it on mirrors, tables, inside windows—everywhere! Finding an all-purpose product or two (white vinegar and baking soda can clean just about anything!) will save you time and help to keep your cleaning cupboard free from unnecessary clutter.
What quick cleaning tips do you have?