Would you like to stay in super-posh hotels for super-low prices? This is a blog post about how to make use of the "name your own price" feature for booking cheap hotels on Priceline.com. I've used the Priceline hotels feature once or twice, and there a few hints and tips that I would like to share with you.
You can save yourself quite a lot of cash, by simply following a few of these Priceline pointers on cheap hotel deals!
How does Priceline Canada work?
The Priceline name your own price feature is simply a way for you to make a bid on hotels in a certain area, and the hotel may or may not accept your bid. The feature is really only for large cities, which have loads of hotels. You bid on unnamed hotels, and you are told the name of the hotel once your bid has been accepted. As these are reputable establishments with a standard star rating, you can be assured in knowing you aren't going to get a fleabag motel. You are able to choose:
 The city of the stay
The dates for the trip
The minimum star rating
Your maximum price
Hotels are able to offer discounts on unsold rooms - bargain hotels! From their point of view, it's better to have someone paying a few dollars than having an empty room.
Who can use it?
Priceline travel might not be ideal for everyone. If you want to book budget accommodation such as family rooms or different types of suites, then Priceline would not really be suitable. But if you are simply looking for a cheap hotel room, single or double occupancy, then Priceline cheap travel is ideal. You must be at least 21 to use the Priceline US site. Don't forget to check for Priceline coupons on our forums - they're rare, but you never know when one might appear.
What about the star ratings?
While the star ratings are a good measure to go by, European standards may not be as high as North American. If booking a European hotel, mentally drop it a star rating and you might get what you expect. If you're doing a bit of research, take a look at TripAdvisor to see the quality of hotels in that area, at that rating.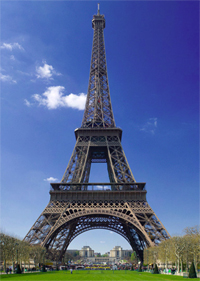 What about the initial Priceline bid?
Start low. Think about what star rating you would like, and how much you would actually be willing to pay for the cheapest hotel. Make your first bid at about half that level. You're likely to be declined, but it will give you a feeling on how to proceed. You can research how much other people are paying for the cheapest hotels in that area – there's quite a comprehensive forum here where people share their experiences.
When should I book my cheap rooms?
If you are able to book your cheap hotel prices at the last minute, could score yourself a better bargain. By last minute, I mean within a week of your selected dates. Of course, some hotels might be filled already, but you have no way of knowing this.(Read on down for a tip on alternative cheap rooms)
How do I get free rebids?
This is the really cool way to manipulate your bid chances. Priceline limits your bids to 1 bid per 24 hour period, unless you add areas or change the hotel ratings you request.
Here's the secret trick – you can get free bids by being crafty! To put it simply, add an area that doesn't have a star rating that you want. Check the hotel ratings in each area in the city. For example, some areas do not have 4* or 5* hotels. You can add these areas, and nab yourself an extra bid, because you know that Priceline is not going to give you a room in that area.
Let's illustrate this with an example: Montreal.
A friend of mine was recently booking a few days in Montreal and I told her how to make use of price line hotels to get a great hotel deal. If you look at the Montreal page on the Priceline "name your price" section, you can see that they split it up into 6 geographical areas: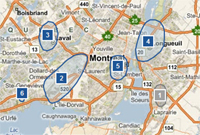 Brossard
Dorval Airport Area
Laval
Longueuil
Montreal
Pointe Claire
Now, if you're taking a city break, you might only want to stay in the "Montreal" area, section 5. Let's say we would like to be posh and say in a 5* hotel. If you check each other section, you can see that some don't have any higher than 3* hotels. This is the trick to getting your extra bids in that 24 hour period for that cheap accommodation! If you'd like a 5* hotel in the "Montreal" section, make your first bid accordingly. If your first bid fails, to get extra bids you must add extra sections – simply keep the rating as a 5*, but add sections that don't have 5* hotels! E.g. Add the "longueuil" area and raise your bid a little bit.
You get a free bid, because they cannot give you a 5* in a section that doesn't contain a 5* hotel. I hope this makes sense!
Each time you go on to Priceline to make bids in this fashion, be sure to check the ratings available in each area, as the site may update occasionally.
 At home, I have 2 computers on 2 separate IP addresses, so I was able to create an account for myself and one for my partner. We instantly were able to make twice the amount of bids as normal, as we could bid from each account, to try and get the cheap hotel rooms!

I've received a counter-bid from Priceline, what to do!?
The standard responses from Priceline are either a flat-out decline, or immediate acceptance. However, sometimes you may see a counter offer. This is where Priceline makes YOU an offer for a hotel, at a slightly higher price than your last offer. If you're happy with that, you could accept the offer there and then. BUT the fact that you have received this counter-offer means you are getting close to the threshold of being accepted! I'd recommend trying a few higher bids, perhaps half way in between their offer and yours.
 Have I got the right rooms and dates?
Before you click the final bid confirmation on Priceline hotels, make sure you read over your details to make sure you have placed a bid on the correct areas and dates for your discount hotel. The name your own price feature on Priceline is non-refundable – once your bid is accepted, you are liable to pay the whole fee – your credit card will be charged right away!
Should I make a cancellable alternative?
If you are leaving the price line booking to the last minute, you can protect yourself by making a cancellable backup hotel booking. This might be with another travel agent or booking company. Book an alternative hotel, to make sure you will have somewhere to stay, just in case you don' succeed on the Priceline bids. Just check out the charges though, and make sure you can cancel the booking at no cost to yourself. Then, if you win the Priceline cheap hotel deal, you can cancel the original hotel.
My experience
Last year, I used the "name your own price" feature on Price Line for hotel bookings in Toronto. I managed to get a price of $119 per night for the 4* Marriott at the Eaton Centre. I just did a quick price comparison, and the rooms are about $209 per night, under normal circumstances. The hotel was gorgeous – it was the biggest bed I have ever slept in. Plus, the room had a 28" widescreen LCD and I was able to hook my laptop up to it really easily. I wanted to stay in a little bit of luxury for a night or two, and it didn't break the bank. The hotel was right in the city centre too, so I could hit the shops at my leisure. I saved on the hotel, so spent a lot more on dining out than I expected... maybe I'll need to join Weight Watchers Canada!