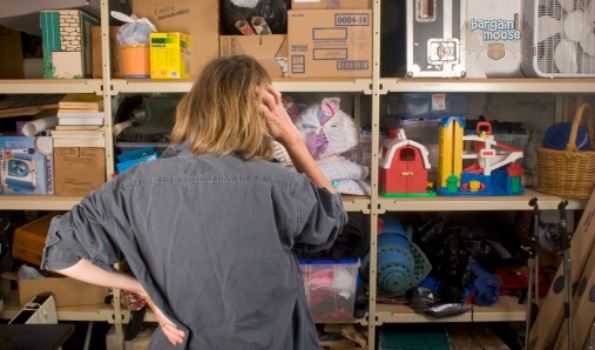 Though practicalism isn't a word by any dictionary I could find, I believe strongly in practising practicalism. In my mind, practicalism is being practical about what you need, and what you own. I grew up in a house where everything was kept despite it being broken, old, cracked, don't know what it is for, and will never use it again. This all was shoved into a downstairs basement room.
(1) Practicalism is simple, you ask yourself 5 primary questions:
Is this (insert object here) essential to the running of the household or people therein?
Have I used (insert object here) in the last two years?
Do I have another object that serves the same purpose?
Do I really love (insert object here)?
Do I foresee using this object often in the future?
For example, I have a lovely designer tote that I got over a year ago. I asked myself lately these questions with the following results:
No, the tote is not essential, I have other bags and other totes.
Yes, I used it once since I bought it.
Yes, I have many other bags that serve the same function.
No, I do not really love the tote, because the colour looked different when I bought it, more of a pink than a beige.
No, The handles are short and somewhat uncomfortable.
After answering those 5 questions the true answer was simple: It was impractical for me to keep the tote.
(2) So now that you have answered the 5 Qs, what are going to do with all the impractical items you have?
I listed my tote on eBay where it sold and I made back almost all I spent on it over a year ago. My first choice is always Kijiji or Craigslistbecause local saves on shipping fees. I have sold a ton of items via local, and currently have a dresser listed.
Hosting a garage sale if you are cleaning out a basement like my parents is a good idea. If you have items that won't easily sell but are in good condition, donate them at places like Value Village and Goodwill. Don't forget bulletin boards if you live in an apartment building, as well as sending a list of what you are getting rid of to family and friends. Though you might not exactly charge family and friends for the items they want, you could 'accept donations' towards a specific item you are needing to buy.
Last but not least, most cities have a website to list items to give away, the new owner just needs to pick them up. Good choice for a last resort.
Also something to note: if an item is broken and that is why it is not in use, price out what it will be to get it fixed vs. replacing it. Go with whichever is more cost effective.
The benefits to you by practicing practicalism:
More space in your house/garage
Less clutter so you can find what you actually need to use
Recoup money from belongings no longer necessary
I like to be practical. Hey Moosers! What have you done lately to reduce the clutter in your life and live a bit more practically?