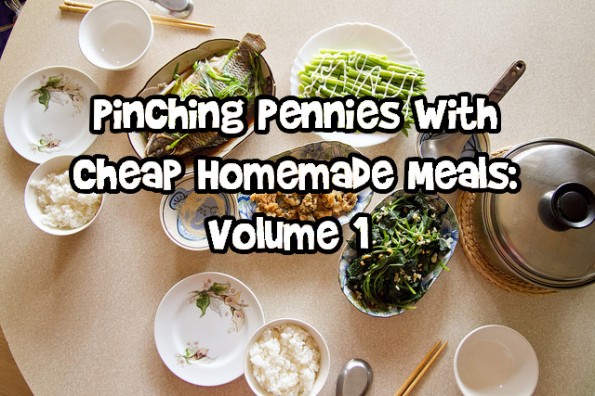 Budgeting. Saving money. Spending only what you need to spend. We hear these phrases often spouted by both informed experts and those who simply repeat things that they hear, but it is very important – especially when you have the responsibility of paying a mortgage or when you need to save up enough money for rent every month.
When you're trying to save up some extra cash for a big purchase, whether it's a new vehicle, the down payment for a home, or even a nice vacation, you'll need to refer to the first 10 words of this article: Budgeting. Saving money. Spending only what you need to spend.
It may seem like a challenge at first, but it is possible. For the past 5 years, I've essentially been a freelancer. As those that have experience in freelancing know, you really won't have a stable income – some months can be really lucrative, while others can be exceptionally slow.
Thankfully, though it took a few months to fully grasp and adjust to when I just started freelancing, I learned to embrace frugality, and I plan to extol some of the many virtues I've learned along my journey in these Saving Money articles on Bargainmoose.
There are many ways that you can save money during your day to day routines, but I'll be focusing on pinching pennies with cheap homemade meals today. When some people think of affordable homemade meals, they may automatically think of an all-oatmeal diet, or having cereal for breakfast, lunch, and dinner. That really isn't the case at all – in fact, you may be surprised to learn about some of the delicious servings that you can prep while saving a decent amount of money!
For example, let's look at the situation that happens when you go to work each day. By the time you get home after a long day at your workplace, you're tired, exhausted, and maybe even slightly cranky. Either way, your main priority at this time is to plop down unto your couch, relax, and finally take it easy.
This is why fast food can be so convenient – when you're at your workplace and you're just too exhausted after your shift to prepare a lunch for the next day, all you have to do is place an order at a Subway, McDonald's, or any other restaurant that's near your workplace. The same can be said after you come home after working all day – you may feel too tired to prepare something, so you decide to eat at a restaurant, or order some take–out. The problem with this scenario is that it can really amass a huge bill by the end of the month (especially when the average personal disposable income for Canadians was US $26,888 in 2013). It also doesn't help that sodium in Canadian restaurant foods are "alarmingly high" according to this CBC article.
Preparing a lunch for your next day at work can be a bit of a challenge after a long day at the office, but it doesn't have to be. You can save some of your hard – earned cash, while eating a little healthier as well. I've included some of my favourite go–to meals that I make during the week below:
Macaroni and cheese with green peppers – Rough cost: $1.50 - 2.00
This may sound like a very basic meal, but it's actually very tasty and satisfying! I know macaroni can be fairly carb–heavy, but it's good to have this every once in a while (I usually have it roughly once a week).
I simply make the macaroni by using my oven's stove top, and while I'm waiting for the water to boil, I chop up some green peppers and I put them on a frying pan with a bit of olive oil and Italian seasoning. After everything's ready, I drain the macaroni, I mix the green peppers with them, and I finally add the cheese sauce, butter, and milk into it (I actually use olive oil as a replacement for the butter, but I know most people prefer to have butter in their macaroni and cheese).
This is a simple meal that doesn't require too much time or effort. If you see a sale on mac & cheese at a grocery store, stock up on a few so you can save even more money! Just check out your weekly flyers to find out when they're on sale – there have been times when I've gotten Kraft Dinner 12 packs for the equivalent of $0.33 a pack!
Spinach salad with tuna – Rough Cost: $1.00 - 1.25
This healthy meal is quick enough to prepare after a long day at work, and if you're a fan of tuna, you may even grow to love it like I do!
Years ago, I hated tuna. Just couldn't stand it. After trying it out in a few pasta dishes that I made for myself (I was low on meaty ingredients), I started to appreciate it. Now, I typically have a tuna – related meal at least 4 times a week.
All you need to do is get a cheap bag of spinach at your local grocery store, add a can of tuna (drain it first), and maybe even add some parmesan cheese or salad dressing for flavour. You can even add some cucumbers or croutons to make it even more interesting!
It's cheap, healthy (depending on the ingredients that you add to it), and it can really help give you that boost of energy that you're looking for in the middle of a long day.
In my next edition of Pinching Pennies With Cheap Homemade Meals, I'll delve into even more of the vastly affordable yet surprisingly tasty meals that I have throughout the week. If there are any affordable yet delicious meals that you love to have on a regular basis, feel free to mention them in the comments below!
Photo credit: Robyn Lee