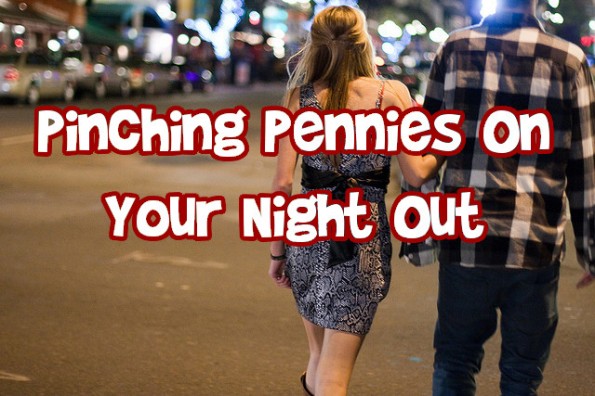 You know it. That all-too-familiar situation where you're doing your best to save your money, but you're tempted by the bright lights and endless entertainment of the city. You can do your best to avoid it for a while - heck, you may even avoid it for nearly a year! However, when you're further cajoled by friends to come out for a night on the town, it can be hard to say no.
Guilt may set in soon afterwards when you get back to the reality of the situation: you're trying to save some money, and you know how expensive a night out with your friends can be, especially when you're celebrating someone's birthday, or it's another special occasion. However, it doesn't have to be like that. Granted, you're going to have to spend some money when you're out with your friends, but it doesn't have to be a lot.
Just try to think of it the same way you do when you're planning out a trip. Do some research - get a general itinerary of what's planned for the night from your friends, and take it from there.
If you and your friends are planning to stay at a hotel, you can usually save some moolah by booking one through Orbitz or Hotels.com. Normal hotel rates can be quite expensive, so booking a random hotel through these websites can certainly help you be thrifty. Your friends may also appreciate you helping them save some money, too! You can check out the latest Orbitz and Hotels.com coupon codes right here on Bargainmoose.
If you all plan to sit down and grab a bite to eat before the night gets started, you can always check out our site to see the latest coupons that are available. It's always a nice bonus if you can find a coupon to use at a restaurant to help you save some extra cash! If that's not the case, you can always eat something at home before you head out, and grab an appetizer or something that's not as pricey as an entree when you're at a restaurant.
It may sound silly, but if you and your friends are planning to drink some beverages during your night out, have a nice pre-drink at the hotel before you head out! Some shots and drinks can be quite expensive when you go out to a bar or club in the city, so perhaps you should all bring some from home and enjoy some of them before your night out on the town. It can certainly help you lower your total expenses for the night! After all, getting a $400 bill at the bar isn't a pretty sight!
We all know how pricey cab fare can be. If you're going out with a bunch of your friends and you plan to drink, requesting a van cab can always help you keep your transportation costs down. However, an even better idea is to find a place to go to that's near your hotel so you can all walk over there without having to spend anything. If it's a cold winter night, then taking a cab may be the best available solution (depending on where you are, public transit usually isn't available by the time most bars and clubs close, so getting a cab may be your only option).
Either way, frugalness aside, just have a good time. After you do some research and find some extra ways to save your money, let your hair down and enjoy your time with your friends. You deserve to treat yourself every once in a while, and you can also take some solace in the fact that you found a way to afford your night out!
My fellow Bargainmoose Blogger Eva has a great article published on how you can still Party Like A Rock Star Without Spending Like One that I highly recommend that you all check out. It has even more great insight on how you can still keep pinching pennies on your night out with friends. If you have any extra suggestions, feel free to leave them in the comments below!
Photo credit: Nathan Rupert