Have you ever seen such a unique concept as this for kids clothing? So many kids love picking out what they wear - why not take it one step further and let them draw or design what to wear?
This is exactly what the innovative company 'Picture This!' thought to do, and they've made it easy for your kids to draw/design their own dresses. 'Picture This!' will put it together as a dress. Each dress is custom printed, cut and sewn to order.
The dress price is $49.00 USD + shipping $12 USD international. You can also order a gift certificate which would make the most hands-on (literally) creative gift ever!
You've got to check out some of these drawings that have 'come to life' in the form of adorable dresses. The company 'Picture This!' just launched on Aug. 17th and there's such a buzz about it already. They've even been featured on The Huffington Post, Tech Crunch, Babble, Insider and Product Hunt.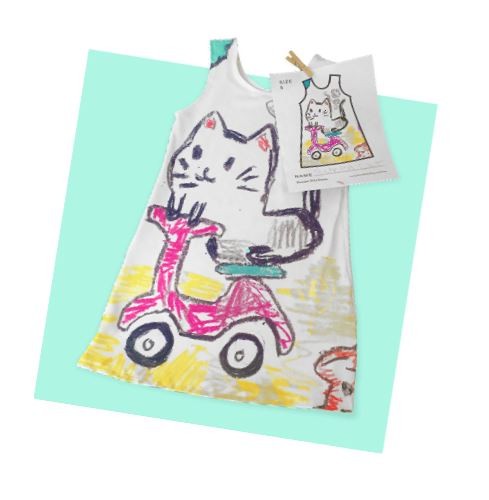 It's really easy to create a dress. The dresses range in size from 2 - 18. There's a size chart too, you can take measurements to make sure the dress will fit.
Once you select a size, a template is downloaded and you can print it up and it will look like this:
At that point, it's game on, and your child can colour a dress for themselves, or maybe a brother can help colour a dress for his toddler sister, etc. Eventually the company hopes to offer additional clothing choices such as T-Shirts.
Now here's the best part, really. Your child can think outside of the crayon box and throw in whatever items you have on hand such as buttons, trinkets, jewellery and nachos to design the paper dress template. Um, yup. Nachos. Keep reading, you'll see...
After the art work is created, you'll take a picture of the creation with a camera that hopefully is 5 MP or higher resolution. There are some handy tips on the website for taking photos such as, use natural light and take the pics. outdoors if possible. If you can avoid using a flash that's even better. Make sure the paper dress is all smoothed out, too. Now you can watch your daughter's 'Paper Bag Princess Dress' come to life, in about 12 - 15 business days, (possibly longer to ship to Canada.)
Such a creative design right here, as shown on their website: This was the photo submitted to Picture This!: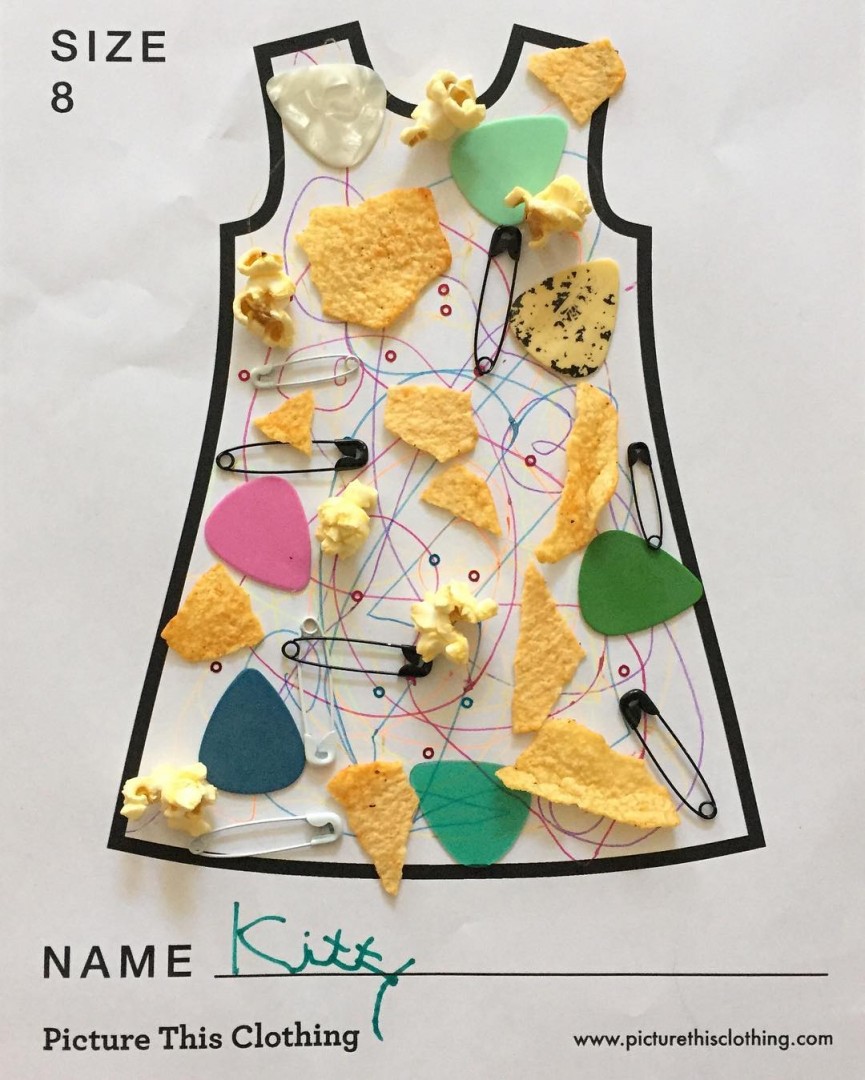 And this is the dress. Gorgeous! No one else has a dress like this, I can guarantee it.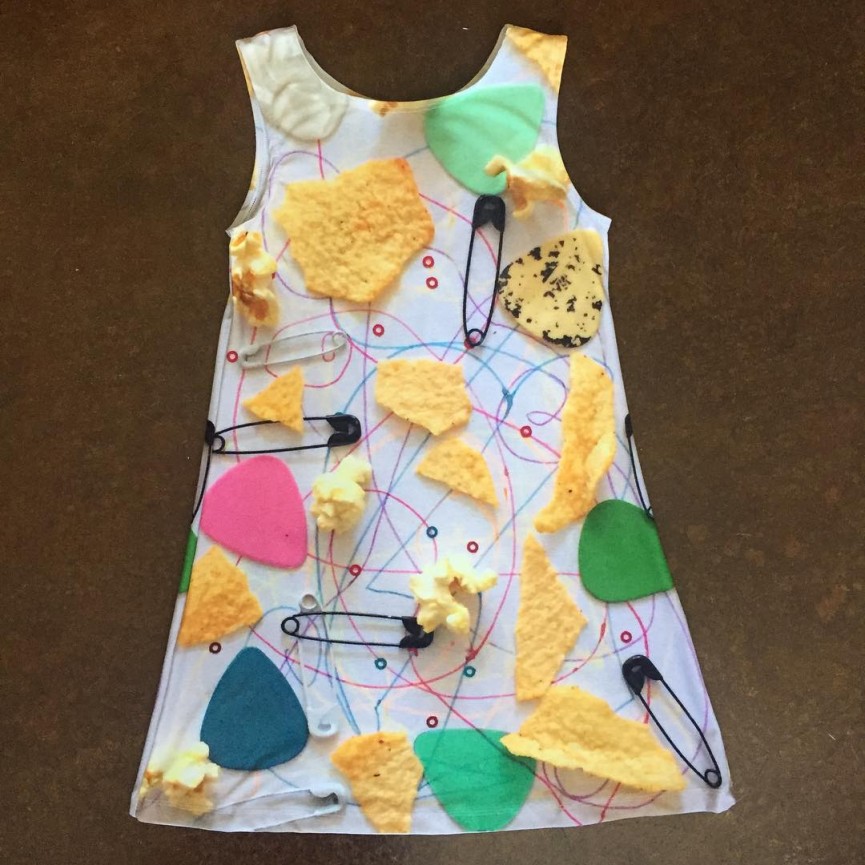 You can use all sorts of ideas. Anything including LEGO is a go!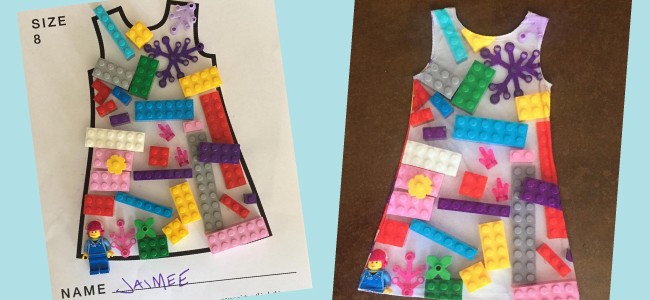 I found this link of FAQ's to be perfect to help me find all of the info. I needed when I had questions about designing a dress.

So ask your kids - what would they use to design a dress? Then of course you have to let us know. We expect some of the answers will be outrageously funny and clever once you show them these designs.