Whether you know them for their jeans, dresses or mix-and-match bikinis, you can't deny that Old Navy is pretty much a staple for parents who are on a budget. You can dress the entire family for the kind of prices we rarely see anymore, and a lot of their clothes and accessories are actually pretty cute.
One of my favourite things about the brand is that they always have some kind of sale happening, especially if you shop online. Just look at the banner they have running across the bottom of their website to see what's active (and if there are any promo codes you can apply to your order at checkout).
I think just about everybody has heard of the Old Navy Flip Flop Sale, but do you know when it happens? Well, that's where we come in. Here, you'll find all the details about what is arguably Old Navy's biggest promotion of the year, as well as our tips for saving money no matter what time of year you shop. So pull out your credit card and double-check the kids' sizes one last time, because you've got shopping to do!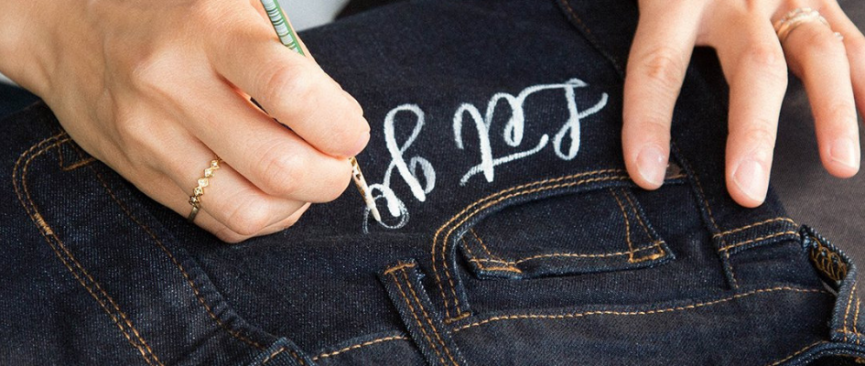 Tips for saving money at Old Navy Canada
Trust me, I'm never one to turn down a good deal, and I'll scrimp and save everywhere I can just to keep a few extra pennies (well, nickels) in my wallet. So I put my years of shopping the Gap Brands (and Old Navy in particular) to use and came up with this list of ways you can save money on purchases there.
1. Visit their sale section

I know you're probably rolling your eyes at the screen right now, but I'm going to say it anyway. The Old Navy sale section is where it's at! They technically have a separate "clearance rack" for every department from maternity styles to denim, so check those sale sections out before you splurge on new arrivals.
2. Add yourself to the Old Navy mailing list
This is one of the simplest ways to save. If you're not subscribed to their newsletter, you can sign up here. Just enter your email address and fill out a quick survey about your shopping preferences, and Old Navy will give you a 20% discount on your first online order! Make sure you also enter your birth date when you sign up, because they will also send you a special treat (usually another discount) on your birthday.
3. Collect and spend Old Navy Super Cash
Old Navy Super Cash is one of those things you've probably heard about but never really bothered to use. And I don't blame you. I see the Super Cash banner on their website or at the till and usually don't think to pull any vouchers out of my wallet. But really, it's well worth the few extra minutes it takes to collect and then spend Super Cash. After all, it's practically free money! All it takes is reaching a minimum purchase total, and you'll receive Super Cash: basically a voucher to use at a later date. When it's Super Cash time again, spend your earned dollars! I explain a little more about how this program works below, so keep reading!
4. Stack coupons when you shop online
Like the other Gap brands, Old Navy sometimes lets you stack promo codes when you shop online. To find out if there is an active Old Navy promo code, head to the "My Offers" tab at the bottom of their website. If there's anything on at the moment, you can hit the "Click to Apply" button, and the deal will be automatically applied to your cart. Sometimes, they'll have more than one code or deal running at once, and you can sometimes get away with manually entering another code (or two or three) as well.
5. Make sure you spend at least $50
If you're trying to save money, you might as well score FREE shipping, too! Old Navy offers free home delivery if you spend at least $50 online, so make sure you reach that minimum spend or combine your order with a friend's to help you get there. It's worth knowing that you can also add items from Gap and Banana Republic to your order and check out with everything as one transaction.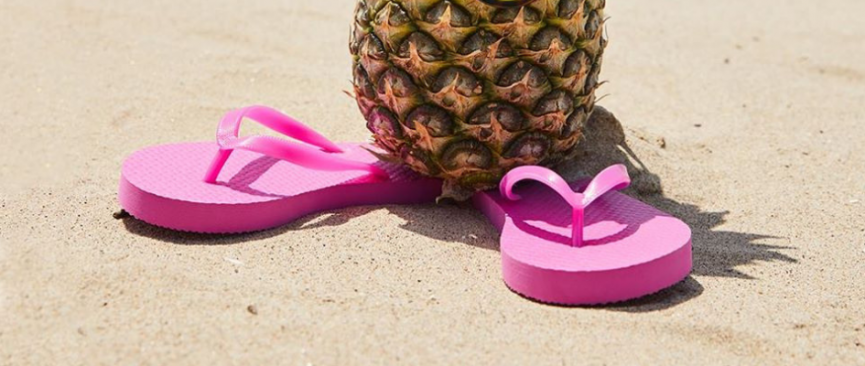 What is the Old Navy Flip Flop Sale?
This might be one of the most popular Old Navy sales all year, and some people wait months just for it to arrive. Basically, the Old Navy Flip Flop Sale is a one-day event where shoppers can buy flip flops for $1 a pair (which is why it's also known as the Old Navy $1 Flip Flop Sale or the Old Navy Dollar Flip Flop Sale).
It usually takes place in stores across Canada on a Saturday at the beginning of summer, and people tend to line up outside before stores even open – so it pays to get there early, secure a spot in line and have the best selection when those door open. You're limited to 10 pairs per customer, and patterned flip flops are usually on sale for $2 a pair, as well. And trust me, this is your chance to stock UP.
When is the next Old Navy Flip Flop Sale?

It's too early to say for sure exactly when Old Navy will host their next $1 Flip Flop Sale, and they likely won't release the official sale date for at least a few months. However, we can piece together an educated guess about when it might be, based on previous sale dates. It's safe to say that the sale will likely happen in late June or early July. Here are the most recent Old Navy Flip Flop Sale dates:
June 15, 2019
June 23, 2018
June 24, 2017
June 25, 2016
July 4, 2015
June 28, 2014
Is the Old Navy Flip Flop Sale online?
Old Navy has switched this sale up almost every year since its inception. In 2018, they renamed it the One Dolla Holla Sale, since you could pick up flips for $1 a pair. Now, you can officially shop this sale online (with a promo code that's usually DOLLAR or something similar), but you're limited to five pairs per person, as opposed to the 10 flip flops you can pick up in stores. They also sometimes run an online contest, too!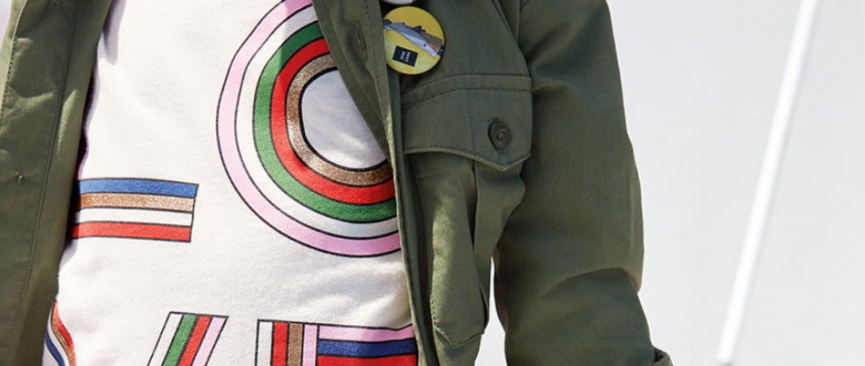 How does Old Navy Super Cash work?
While Old Navy doesn't have an outright loyalty program, you can basically consider Super Cash to be their equivalent of one. These are either promo codes or physical coupons you can use to save even more money at Old Navy during specific times of the year. Full details are online, but here's a quick breakdown.
If you see a banner or sign saying you can earn Super Cash, that's the perfect time to shop! When you make a purchase, you'll earn a specific amount of Super Cash based on how much you spent. Check out the fine print on the coupon the cashier hands you (or in the email you receive after an online order) to find out when you can redeem your rewards for dollars off your next Old Navy purchase.
There are occasionally opportunities to "Double Earn" Super Cash, which – you guessed it – means you'll receive twice as many Super Cash dollars as you normally would for, say, a $50 order. You can't redeem Super Cash at the same time as any other discount or promo code, so make sure you spend 'em wisely!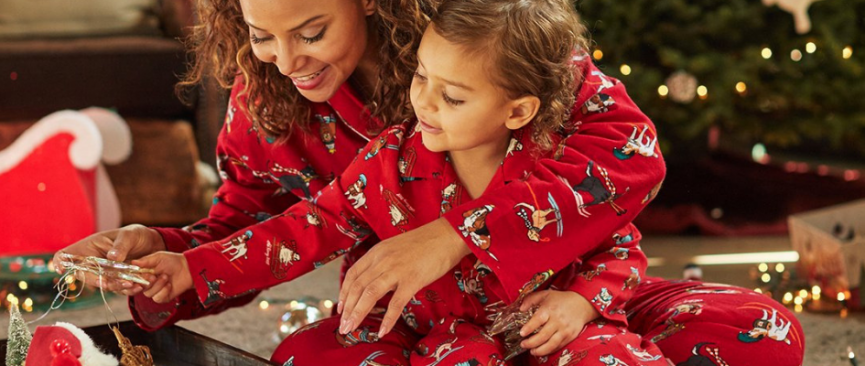 Don't miss these upcoming Old Navy events
I can't stress enough that there is always some kind of sale happening at Old Navy. But, like with any retailer, certain times of the year are better for bargain-hunters than others. That's why we put together this quick list of Old Navy sales that you really don't want to skip. So mark your calendars now!
The Old Navy Victoria Day Sale
This is one of their lesser-known sale events, but it's one you don't want to miss. The Old Navy Victoria Day Sale happens over May Long Weekend (in late May). In 2018, the event started a few days before Victoria Day itself, and Old Navy Canada offered 50% off summer styles like tanks, tees, dresses and shorts for an entire week. So if you're planning to head out of town for the long weekend, you might want to shop before you go!
The Old Navy Black Friday Sale
Black Friday is one of the biggest shopping days of the year, so naturally it's when you can find some of the best deals Old Navy has to offer. Their event happens in stores and online, and doors usually open early (around 7 AM), if you're looking to shop in-person. You can expect to see 50% off items across the store, as well as doorcrasher deals – so hopefully we can expect something similar this time around.
The Old Navy Cyber Monday Sale
Old Navy does their Cyber Monday Sale a little differently. Instead of starting the deals on the Monday following Black Friday, they usually start things off with Cyber Sunday: a full day of sales before most other retailers kick off their major deals. In the past, they've even offered 40% off everything sitewide!
The Old Navy Boxing Day Sale
Clothes are usually one of the last things on my mind come Boxing Day, but the Old Navy Boxing Day Sale is worth at least checking out during your shopping spree. The sale typically begins on Boxing Day (so Dec. 26), and they often run at least one major deal that encompasses most items storewide.
---
Do you have any tips for saving money at Old Navy or favourite times of year to shop? Let us know your advice below. And if you score any incredible deals, let us know what you got – and how – in the comments!
Sign up for our newsletter
Never miss a deal from Bargainmoose with our daily newsletter