Looking for beauty on a budget? If you're looking to save money and still look flawless, it doesn't really get better than Morphe.
You probably know the brand from their makeup brush sets or the now-famous Jaclyn Hill palette – and there's a reason so many makeup artists and beauty bloggers are talking about them. Morphe makes some of the most affordable makeup around, and their products are absolutely stunning.
While Morphe doesn't really publicize whether they test on animals, Cruelty-Free Kitty reports they are in fact a cruelty-free brand – which is just another reason to love them.
For a while, though, it was pretty difficult to actually buy Morphe products in Canada. Unless you wanted to take a trip south of the border, their makeup brushes and eyeshadow palettes were almost impossible to find – until now, that is. To celebrate the fact that Morphe is finally in the True North, we put together this guide that includes information about where you can buy their products, how to score free shipping and which palettes you absolutely need in your arsenal.
Where to buy Morphe in Canada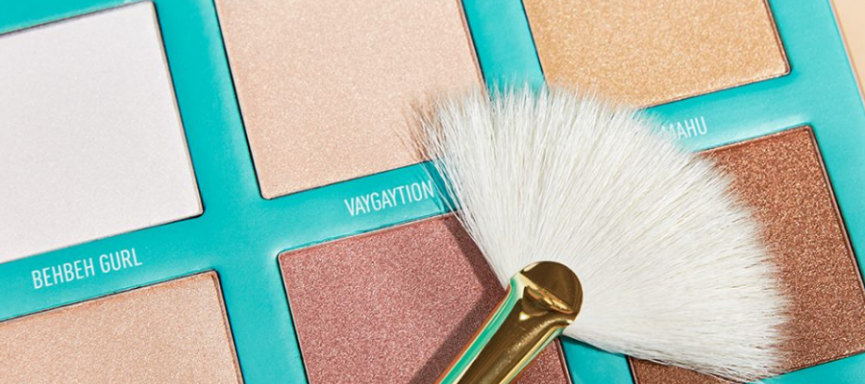 The new Morphe Canada website

For a while, there was no way to directly buy Morphe makeup in Canada. However, that all changed in May 2018, when Morphe launched a brand-new Canadian website. While the site doesn't offer every single Morphe product (you can't buy eyeshadow singles there, for instance), it's a really easy way to order some of the most popular Morphe eyeshadow palettes and brush collections out there. If you shop directly from their website, standard shipping is free on orders over $60 CAD. Anything less than that will lead to a $7.95 delivery charge, so you might want to place a bigger order.
Morphe at Sephora Canada
In the fall of 2018, something happened that completely changed the makeup game in Canada – for Morphe fans, anyway. Sephora Canada finally started selling Morphe makeup brushes and palettes! While they don't have quite the same selection as the Morphe Canada website (but they'll likely keep adding more products), it's definitely a plus that you can check out a few shades in-store or pick up a brush or two the next time you shop there. They also have a slightly lower free shipping threshold, since you only need to spend $50 online to qualify for free home delivery.
Buying Morphe from other retailers in Canada
Of course, there are other places you can find Morphe in Canada, especially if you're willing to shop third-party sellers on sites like Amazon.ca and the Walmart Marketplace. It's definitely worth checking out these options, but be wary that you may not get the real thing, and many of these products are sold at steep markups. When you can, it's best to order from an authorized retailer.
An honest Morphe brushes review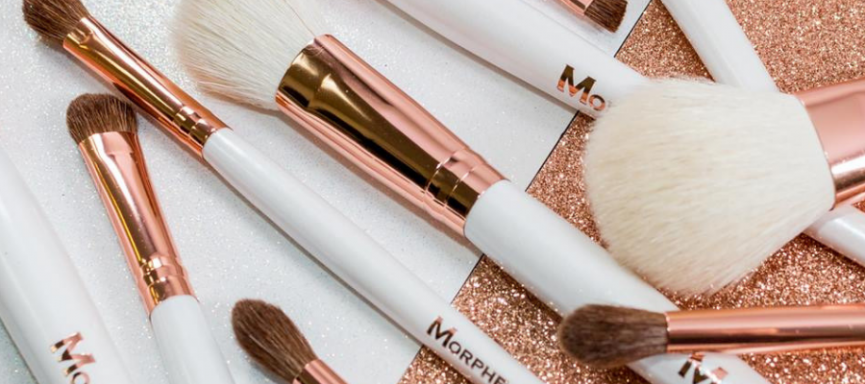 What to know before you buy

If you're anything like me, you probably first heard about Morphe because of their makeup brushes. They tend to rank on many (if not most) lists of the best makeup brushes, but since there are so many to choose from, it can sometimes be a challenge to find out exactly which brush or brush set you need. In general, Morphe organizes the "brushes" section of their website by brush type and collection, which can help you narrow things down. It's worth looking for exactly what you need, since many reviewers note that Morphe brushes are often not multi-purpose. These brushes might not last forever, but they definitely do the job, and you can't really say no to these prices.
What are the best Morphe brushes?

In all honesty, this depends on what kind of makeup looks you like and the tools you need to achieve them. But if we're just looking at top-rated Morphe brushes, the hands-down winner (in terms of brush sets) is probably Set 702 – their 12-Piece Eye-Credible Set. It's the bestselling makeup brush set on their Canadian website, and it includes everything you need to create all kinds of eye looks. And at just $34 for a dozen brushes, you definitely get your money's worth – and then some.
Are Morphe brushes vegan?
The quick answer is that it depends. Morphe sells both synthetic (vegan) and natural brushes (which are made from animal hair). If you're shopping directly from the Morphe Canada website, the product description on an individual brush will tell you if it has synthetic or real hair bristles (or a combination of the two). And if you're shopping at Sephora Canada, the "details" section on an individual product page will tell you what the bristles are made of.
A quick guide to Morphe eyeshadow palettes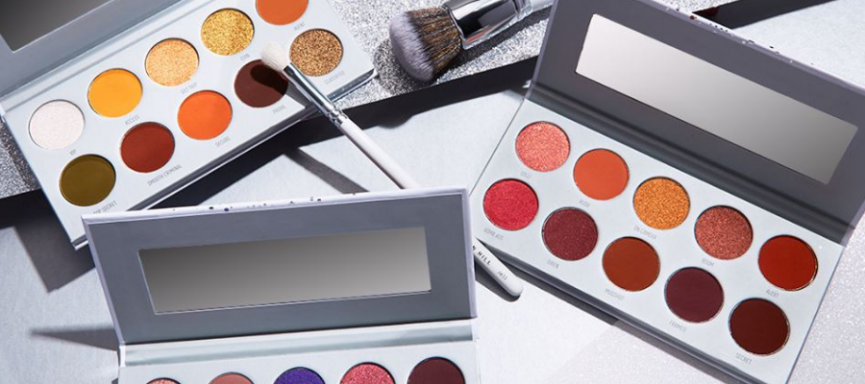 What do the Morphe palette names mean?

If you're staring at a Morphe eyeshadow palette and have no idea what the letters and numbers in the name mean, don't worry. It took me a little while to figure it out, but after scouring a lot of Reddit threads, I'm starting to get the hang of it. The first thing you need to know is the number generally refers to how many different shades are in the palette – so the 24G Grand Glam Eyeshadow Palette has 24 shades. There's some debate about what the letters represent, but the general consensus is that "W" means "warm" shades, "N" stands for for "neutral" and so on.
What is the best Morphe palette in Canada?

Like most makeup, the answer to this question really depends on your skin tone and general preferences. But when it comes to Morphe, one of their palettes stands out above the rest: their famous Morphe 35O Eyeshadow Palette. It's the one I see most often recommended by beauty bloggers, and it's so popular that it's actually out of stock on the Morphe website – but Sephora Canada has it for $30! This Nature Glow Eyeshadow Palette has 35 neutral shades that have orange and brown undertones (hence the "O" in the palette name).
The Jaclyn Hill Morphe Palette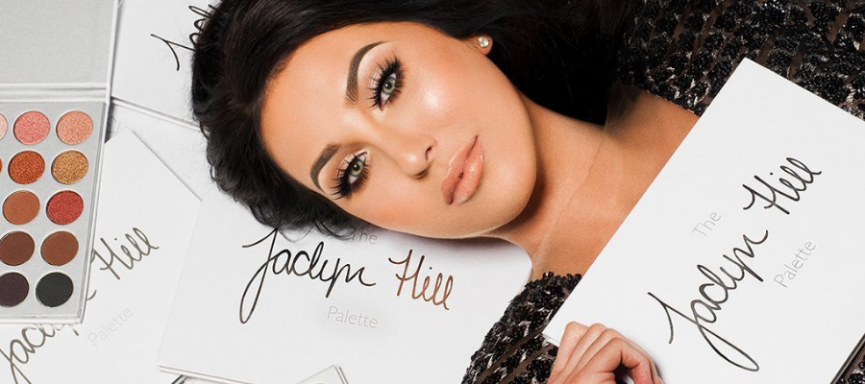 The Morphe x Jaclyn Hill Collection

There's no way we can talk about Morphe without mentioning – and definitely gushing over – Jaclyn Hill. She doesn't really need much of an introduction, but Jaclyn Hill is a makeup artist who's known for her makeup tutorials, her massive YouTube following and her collaborations with brands like Morphe and BECCA. The Morphe x Jaclyn Hill line is actually a pretty intense collaboration that includes eyeshadows in all colours of the rainbow, brush sets and the Jaclyn Hill Morphe Palette.
All about the Jaclyn Hill Morphe Palette

Like Morphe says on their website, "this is not your average eyeshadow palette" – but it does have a little something for everyone. The Jaclyn Hill Morphe Palette is packed with 35 new shades that range from mattes and satins to shimmers, foils and even glitter. It sells for $49, which is almost unbelievable considering how many shadows you get. If only a few shades or tones appeal to you, though, Morphe also sells individual palettes of 10 shades each that may be more to your liking.
The new Morphe Holiday Collection
Morphe Holiday Collection for 2018

Whether you're doing your Christmas shopping, just browsing or eyeing a couple treats for yourself, get ready for this: the 2018 Morphe holiday collection is now available online! In Canada, there are 15 different sets and gifts in stock, including eyeshadow palettes, brush sets and lip collections. Prices this year start at $16 (for their Metallic Eyeshadow Trios in Glitter or Metallic shades).
Morphe Holiday Collection palettes
Every year, I wait for cosmetics brands to release their holiday collections, specifically because I love all the glittery palettes. As part of their Holiday Collection 2018, Morphe released three new ones: two eyeshadow palettes and one shimmery highlighter palette. Since they're part of the holiday line, there's a good chance they'll only be around for a limited time, so shop 'em while you still can!
Are there ever Morphe discount codes?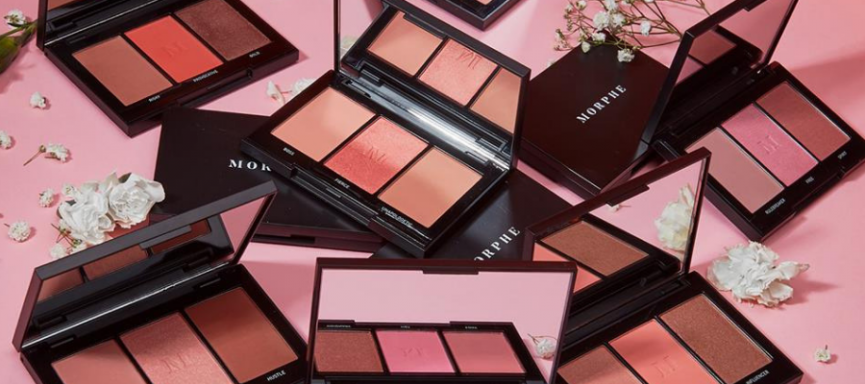 Finding Morphe on sale in Canada

It's not really a secret that Morphe products rarely go on sale. However, if you're hoping to score a deal, there is a standing sale section on the Morphe Canada website. There, you'll usually find at least one or two products that are marked down – often because Morphe is planning to discontinue specific items or lines. If you're looking for a deal on their newer products, though, it's worth liking their Facebook page and checking the feed every so often. Whenever a new sale pops up, Morphe will post about it there and give you the full details.
Morphe Canada discount codes

As for Morphe discount codes, they don't pop up often, but they do exist. After all, Morphe does have a space for you to enter a promo code when you check out on their website. Do you have any tips for finding Morphe coupon codes? If so, leave them in the comments below!