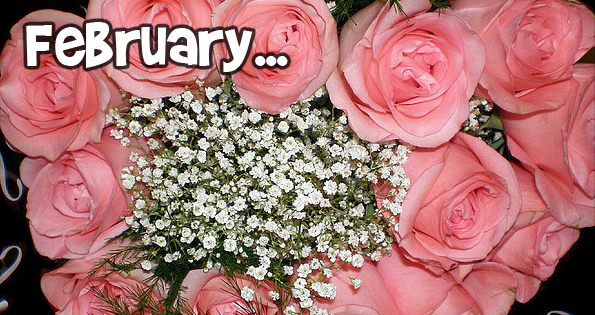 I have always said that just because something says "Sale" does not mean it is the best price or the best time to buy something.  Just like produce goes on special at its lowest prices when it is in season, so does clothing, household goods, electronics and just about anything you can think of to buy has a monthly/seasonal sale cycle.  The best way to optimize you budget is to buy these things within their sale cycle so that you get the absolute lowest price for that item. There are a few easy steps to follow to make sure you get the best rock bottom prices.
Check your Calendar: One of the easiest things to do is to take a look at your calendar and find any holidays or special occasions in the month.  February has Valentine's Day and some rock bottom prices are pretty obvious.  Chocolate is one of those items that you know will go on sale after Valentines day because they are trying to make room on the shelves for the next holiday or special event.
Price Check: There are a couple of ways to do this.  If you like shopping in stores, you can take a look at the store flyers and check out prices of products and compare them to other stores.  The other way is checking online.  Often at Bargainmoose we do the price comparisons for you.  When we post a featured sale item or a really good deal, we will do price checks with other Canadian stores to make sure it is the best deal. If you are looking for a specific item we may have posted about, just enter it into our search bar on the right hand side and you might be able to find it there.  It will save you time from searching online yourself.
Coupon Codes: Shopping online often saves you more money than shopping in stores because there are so many coupon codes out there to save you money.  Most places have some type of deal for free shipping or a coupon code for free shipping also.  Check out the Bargainmoose Coupon Forum with codes for Canadian shopping updated multiple times daily.
Forums: Online forums are a great place to find deals.  People post deals daily so you can get the best prices.  Check out the Bargainmoose Deals Forum to see all kinds of deals.
Let's start with February:
Valentine's Day/Love: February has Valentine's Day and some rock bottom prices are pretty obvious.  Most places  have so many red and pink items that those coloured items go on sale just after Valentine's Day. Its the best time to stock up on items for the next year. Also watch out for deals that have to do with singles.  Avigayil just did a post about a great deal from WagJag for Lavalife.  There are always sales on any type of romance movies as well to go with Valentine's Day.  Check out Amazon Canada's Love Event for rock bottom prices on DVDs.
Electronics: Digital cameras are a big ticket item that go on sale in February because stores are trying to clear out the remainder of last years stock to get ready for the new spring stock.  Also home entertainment systems - for the same reason as cameras but also because the Superbowl is at the beginning of February.  Here is a camera deal from The Source Canada that is really good.
Video Games: Video games are often released at the end of the year just before Christmas, at the highest prices.  If you can wait until February, they get marked down hugely because they are trying to get rid of the old stock.
Tax Packages: Since February is the time to do your taxes, companies like Turbotax and HR Block have really good deals on to get those last minute people doing their taxes.  Here is a coupon code from our forum for H&R Block for 20% off. Or if you would prefer Turbotax, here is an exclusive link for 12% discount.
Fragrances: Again this is because of Valentine's Day. Stores get in huge quantities of fragrances for Valentine's Day and if you can wait until after it to buy some you will get a huge discount.  This is a good item to buy online as long as you know the scent is something you like, and because the online deals for fragrances tend to be a bit better.
These are just a few of the items on sale at lowest prices to look for in the month of February.  If you know of some more monthly deals for the month of February let us know. We hope to be doing a monthly post about the various sales cycles to help you know when and when not to buy certain goods.
(Thanks Kaz Andrew for the image!)