Looking for the best place to buy LOL Surprise Dolls in Canada? These are some of the hottest collectibles out there, and they tend to sell out when they're in stock – but right now, you can get them on sale!
Okay, this is not a drill. I just found the LOL Surprise! Lil Sisters (series 3) dolls on sale for $7.99 from $9.99 each at Amazon.ca!
This deal is part of the add-on program, so you'll need to have $25 worth of qualifying merchandise in your cart before you can check out – but you know you'll be able to find something to help you out!
We're keeping tabs on everywhere you can find them, whether you're looking for the brand-new LOL Surprise Confetti Pop dolls or some of the classic LOL Glitter Series dolls! We'll post updates whenever they do on sale, so remember to check this page as you shop for birthday presents!
And speaking of those LOL Surprise! Tots Glitter Series dolls, it looks like they'll be in stock online at Chapters Indigo soon! Once they're in, they should sell for $13.95 each, and I'm guessing they'll be super popular. While you wait, you can sign up for an email notification to be one of the first people to know when they're in!
LOL Surprise! Dolls Series 3
The latest (and in my opinion greatest) LOL Dolls to hit Canada are part of Series 3. While they were really tough to find in Canada at first, they're in stock right now at Chapters Indigo, The Bay and Mastermind Toys – and there are TONS of different ones to choose from! We included links to The Bay below, because they have the best prices and availability right now.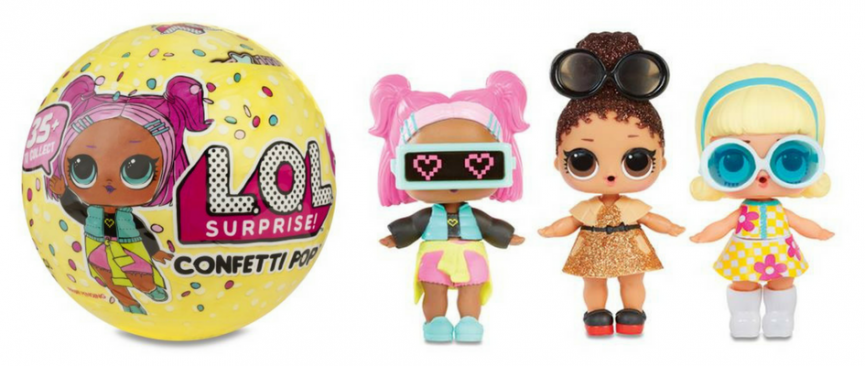 LOL Surprise Confetti Pop
These are the shining stars of Series 3, which means they'll probably be the hardest ones to get your hands on. You can still find LOL Surprise Confetti Pop Dolls at some Chapters Indigo stores for $17.95, though!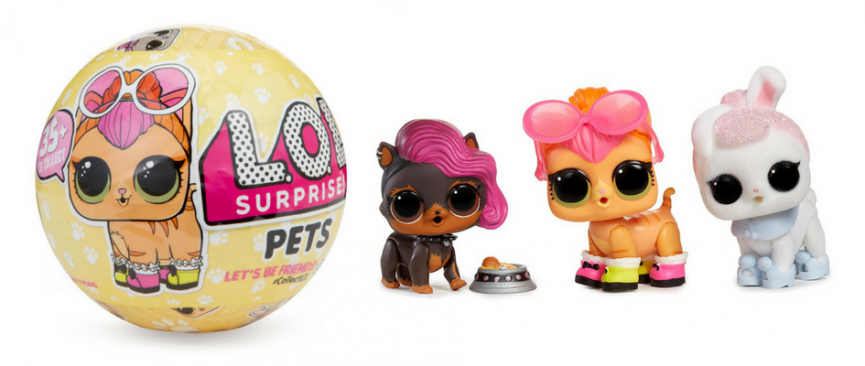 LOL Surprise Pets
This is probably the cutest new addition to the LOL Dolls family. LOL Surprise Pets were the first part of Series 3 to land in Canada, and you can still find them at The Bay for $13.99 each!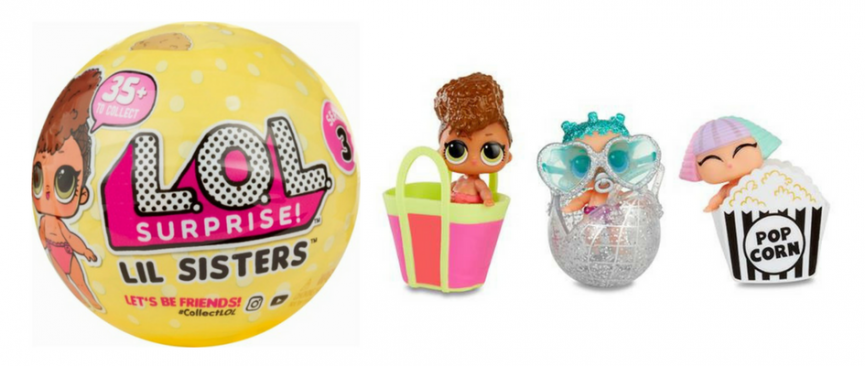 LOL Surprise Lil Sisters

Instead of seven layers of surprises, the LOL Surprise Lil Sisters come with five layers to unwrap – and these tots are seriously cute! They're little sisters to the original LOL Surprise Dolls, and The Bay has them available for $9.99!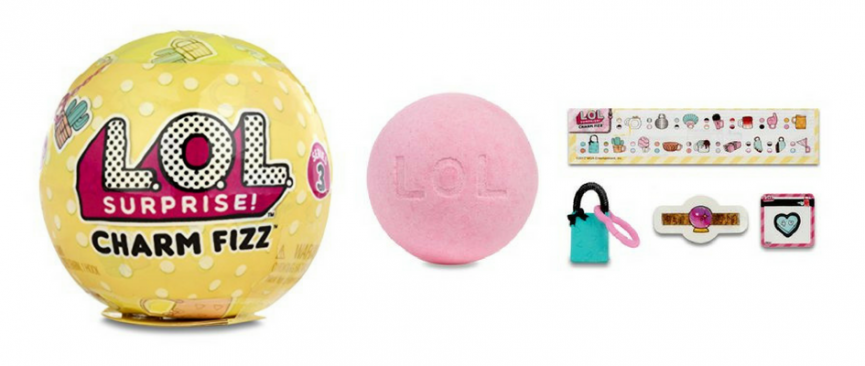 LOL Surprise Charm Fizz
Instead of a doll (or a pet), you'll find a colour fizz ball you can dunk in water to reveal a charm or accessory for one of your LOL dolls (and a few surprises for you, too)! These LOL Surprise Charm Fizz toys are almost impossible to track down, but The Bay has them in stock right now for $4.99!
You can also find LOL Dolls on eBay.ca and Amazon.ca, but they tend to be marked up WELL above their standard prices. So if you see them in stock somewhere else, I'd jump on the deal!
So what are LOL Surprise Dolls?
These toys are the ultimate in surprises. The mysterious balls include seven layers of surprises for little ones (and you, too) to enjoy:
secret message reveals a hint at the doll's personality
collectible sticker sheet
water bottle charm
shoes
outfit
accessory
and the doll with her own surprise
Plus, the surprises don't even end there! You can give your doll the water bottle to see if she cries, spits or pees after she drinks! Make sure you bathe her in cold water to see if her colour changes, too! Then, you can dress her in all the accessories you've released and use the ball as a carrying case, display and playset!
Looking for the LOL Surprise! Big Surprise? We put together a list of Where to Buy LOL Surprise! Big Surprise in Canada, too!