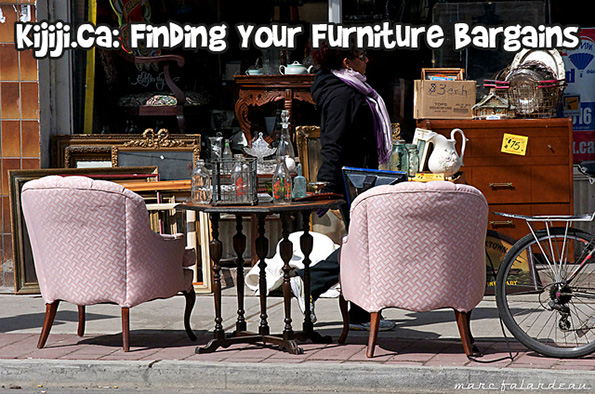 Many of us by now have used Kijiji for something or other; But, do we use it to the best of its ability?
I recently had to furnish my new home after moving from a small one bedroom basement to a three bedroom house. Under the impression it was too much time and hassle, I had always overlooked Kijiji, taking the easy option of going to Ikea instead. This time, I thought I would experiment to see how much I could actually save.
Be patient
When buying furniture off of Kijiji, you need to see it as looking in a store like Winners, but online. You need a while to search to find that bargain; it's very rare you would instantly find what you're looking for at a bargain price. It can also lead you to over pay if you rush into it. For example, I saw two dining room sets exactly the same from Ikea, both in similar condition. On the first page a seller was offering the set for $100. When clicking onto the second page someone was giving it away for free as they were desperate to get rid of it.
Transportation
This is often overlooked when we get too excited seeing a bargain. There really isn't much point in even considering something if it won't fit in your car/SUV/truck or whatever your means of collecting may be. Saw a wardrobe you loved for $20, but only have a compact car? The first place to start is by seeing if any friends or family are prepared to help! Need a few items? Hire a truck for the day. U-Haul offer truck/van rentals for as low as $20 a day! It might seem like too much hassle for one piece of furniture, but if you're saving $100+, you would still make some nice savings even after hire costs. Don't want the hassle of hiring a truck/van or can't persuade a family/friend to lend a hand? This unfortunately limits what you can buy. However, there are still plenty of smaller items which you can pick up for a bargain price!
Haggle
Often the circumstances will dictate the price, and if they don't, then you can use them as a haggling mechanism. Don't be afraid to email someone who is offering a bed frame for $150 but the article says, "Needs sold by tomorrow" or, "Must be gone ASAP." I emailed a lady who was asking $200 for a dresser and offered her $25 to take it off her hands; she came back with a counter offer of $40! Unfortunately after measuring up I was unable to fit it in my car.
Location, Location, Location
The big question here is: will the cost of gas and your time outweigh the savings of using Kijiji? For instance, if you're only saving $10, it might not be worth traveling to the opposite side of the city or further afield if you could get a similar item closer. However, on the flip side, I know people that will travel up to 200kms or more if the savings are worth it. This comes into play a lot when people are offering things for free. Remember though, you're taking a risk that the goods will be as seen in the pictures when traveling further afield. It can be somewhat of a gamble if you travel this far and then you find the sofa you thought was perfect has a major rip in the side! On the flip side, if you're careful to get clear pictures and reassurance from the seller before making the journey, you can save even more money going further afield!
Items Purchased
I purchased two items after checking that they would both fit in my car (just!). The first was a dresser. I had been looking at these in Ikea. The cheapest one which didn't just look like a boring set of drawers was $299. Before walking into Ikea I thought you could pick these things up for $100 or cheaper! After spending a few hours searching through Kijiji, I found someone who was leaving the country. These sales are always great as they are normally desperate to get rid of everything quickly! The dresser was brown (we were looking for white but I knew this wouldn't be a problem). They were offering it for $40, I offered $10 and her counter offer was $20. We finished the dresser with a quick lick of white paint from Home Depot at a cost of $15 including brushes, sand paper and paint. The dresser had set me back at $35 (a total savings of $264). Shabby chique is in at the moment too, these pieces in vintage furniture shops can run up to $1,000+. You can see the finished product in the image below.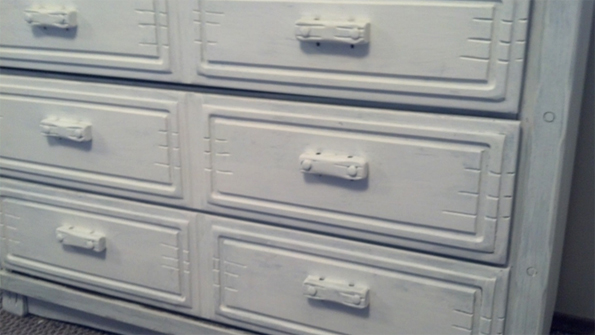 The final purchase was a dining table. You can pick these up at Ikea for around $150. It was offered for $40 by a seller on Kijiji.ca. I offered $10 and they accepted on the basis I could come and pick it up within a day. It was a large wooden dining table with enough room to fit at least six chairs. I would anticipate the savings on this to be at least $140. However, if you compare it to The Brick, Ashley's Furniture store etc, the savings were probably at least $200+.
With just two items I managed to save over $400. It takes some learning and a bit of patience, but you can literally save a fortune on furniture over time using Kijiji.ca.
(banner image credit: marc falardeau)