I'm always looking for shortcuts around the holidays for making a quick-and-dirty batch of cookies, so I've had my eye on a cookie press for quite some time.
I don't really know why I didn't snatch one up sooner -- but one of the highest rated cookie presses on the market is on at Amazon.ca right now for just over $30.00. It's called the Wilton Cookie Pro Ultra II and it comes with 16 inserts.
Check out the Wilton Cookie Pro Ultra II here.
If you plan on doing any Christmas baking, and you wouldn't mind conserving time and energy while you're at it, you'll want this magical cookie gun. All you have to do is fill the barrel with cookie dough, screw on the handle, squeeze the trigger, and a cookie impression squirts out onto your baking sheet. Seriously, it's too easy.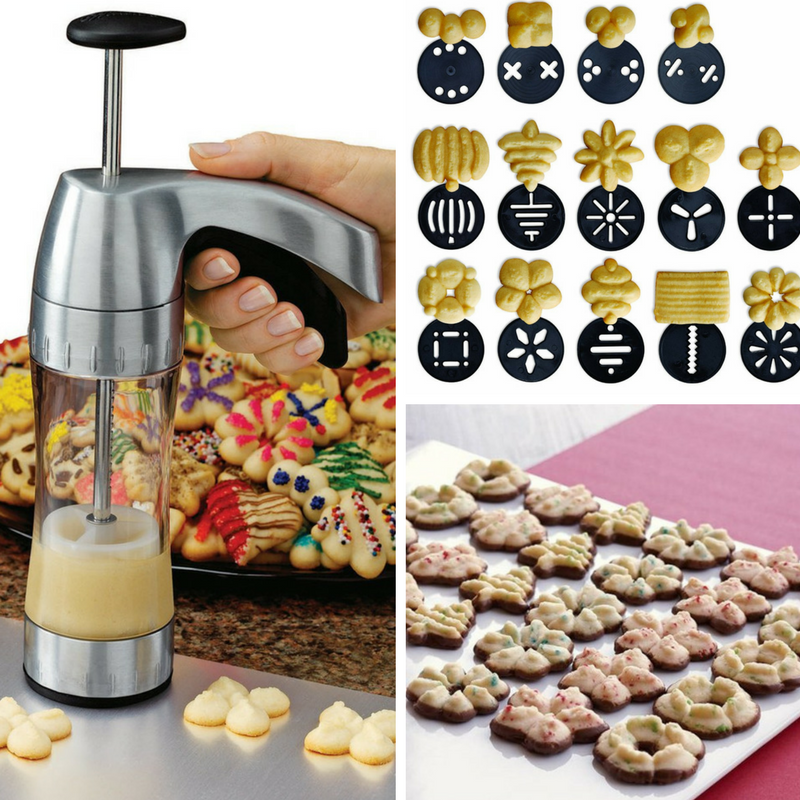 They typically range in price from $10 - $100 bucks, with the more expensive ones being for professionals (not me!) and the cheaper ones being more-or-less disposable (not interested!). I lean towards the mid-range in price, with the best reviews. All my research points me to this baby.
The Wilton Preferred Press Cookie Press Set comes in at a close second, which is a little bit cheaper at Bed, Bath & Beyond at $26.99.
Check out the Wilton Preferred Press Cookie Press Set here.
Comment below if you remember your mom using one of these growing up. My mom still calls hers a life-saver!