Even if you don't already own any of their products, you've probably heard about Invisibobble. They make all kinds of hair accessories with one major perk: they don't leave ponytail marks and bumps in your hair.
I'll admit, I'm a HUGE fan of Invisibobble, and I'm absolutely joining in on the hype here. But if you've never tried them before, you probably have a few questions.
I know I did, which is why we put together this quick guide. Here, you'll find everything you need to know about Invisibobble in Canada, including what these little things actually are, where to buy them (or track down Invisibobble dupes) and how well they work. So seriously, give it a read. Your hair just might thank you.
What is Invisibobble?
First and foremost, Invisibobble is a brand that makes hair tools to help solve all those frustrating little problems we've all faced at some point. Their hair ties and accessories are essentially traceless and actually stay put. They make all kinds of things, but you probably know their hair rings best.
Their signature spiral rings come in four basic styles:
1. Original: These are the standard Invisibobble hair rings most of us know and love. They don't get tangled in your hair, and they're definitely thicker than a traditional hair elastic.
2. Slim: I'll cut to the chase. These are the ones I swear by. They're sleek and thinner than the Invisibobble Original and they're much closer to actually being invisible in your hair.
3. Nano: No need to dig out the butterfly clips. These little rings act like a secure step up from bobby pins, and you can use 'em to hold smaller styles and details in place.
4. Power: If you have curly, thick hair or just want to make sure everything stays put during a workout, these are for you. They're stronger, and you can even pull them out of wet hair.
Invisibobble also makes a few other products, like scrunchies, multi-use headbands and hair rings designed especially for kids, but they're pretty tough to find in Canada. Still, I'm crossing my fingers and hoping we'll see more from them over here soon – and we'll let you know if they show up.
How to use Invisibobble hair rings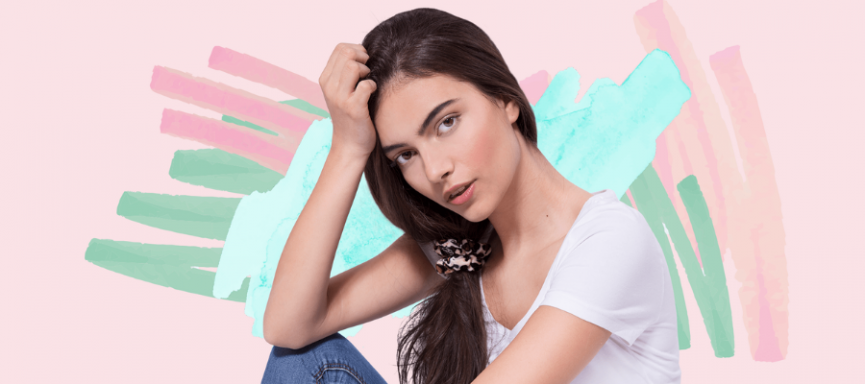 Honestly, there aren't really set instructions for how to use Invisibobble hair rings. You basically put 'em in your hair like you would any other ponytail holders. I've seen people double- or triple-loop them up before forming their hair into a bun or braid, but I seriously just use them like elastics.
To remove an Invisibobble, you can unwind or unwrap it from your hair (again, like you would with a regular hair elastic). If no hair is tangled or wrapped around it, you could also pull it straight out.
One problem you'll probably notice right away is that they tend to stretch out FAST. A few of mine seemed like they were past the point of no return (and I couldn't wear them on my wrists anymore), but then I checked out some Invisibobble reviews. One commenter said you could put the hair rings in boiling water, and they'd shrink back to near their original size. And guess what? It totally works!
Where to buy Invisibobble in Canada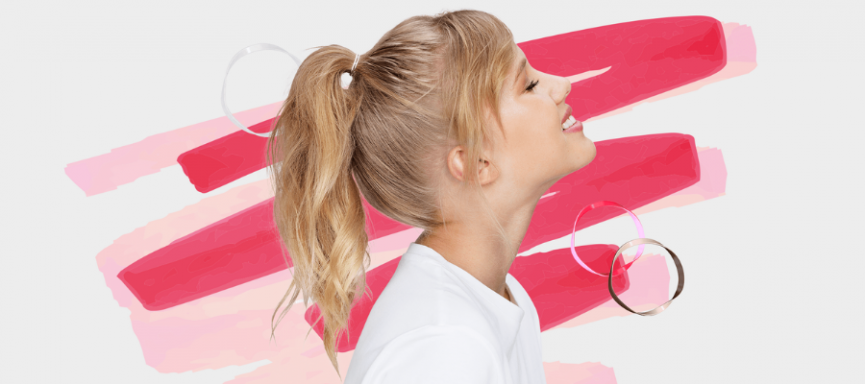 Invisibobble products are actually sold online and in stores by more retailers than you might expect. So far, I've bought all mine from Beauty Boutique at Shoppers Drug Mart (anything to score those extra PC Optimum points!), but they're also at Sephora and stores like London Drugs, Amazon and Well.ca. I occasionally see them online at Walmart, too, but I haven't spotted them in stores yet.
A pack of three Invisibobble hair rings usually sells for about $10. That might seem steep for hair ties, but remember that these things rarely break – so you don't need to worry about them snapping on you too often. Still, if you're looking for an Invisibobble dupe, I recently found this five-pack of Joe Fresh Hair Coil Elastics. They're obviously intended for little girls, but they're only $8.
Are they really worth it? My Invisibobble review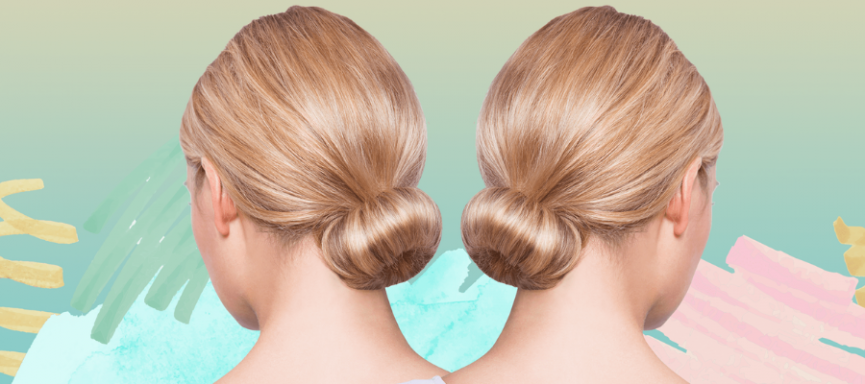 Okay, I know I already said I basically can't get enough Invisibobble, but I wanted to break that down a little bit and give you a full, honest Invisibobble review. I've used the Invisibobble Slim Hair Rings almost exclusively for six or so months now, and I almost never reach for a regular hair tie anymore.
I like to tie my ponytails and buns pretty tightly (even when I'm going for a messy look), so I can't say that these rings are entirely traceless. I definitely notice a little bump when I take an Invisibobble out, but it's nothing compared to what I'd get from a regular hair tie or (shudder) an elastic band. I also noticed my hair gets less tangled when I wear them, and all I need to do is brush my hair out to get that bump or line to go away – even if I wear an Invisibobble overnight.
In all fairness, though, there are two major downsides to Invisibobble rings. First, we probably all know how easy it is to lose hair ties – but since you only get about three to a pack with Invisibobble, it'll hurt that much more if you ever misplace one. And second, unless you're putting your hair up in a bun, you can almost always see the Invisibobble on your head. It's a little bit easier to hide a regular ponytail holder in your hair, and they tend blend in a little better.