If I ask you to think of a store that's quintessentially Canadian, one of two probably come to mind – and that's either Roots or Hudson's Bay. And when you're trying to buy things for the entire family, a whole room or your complete wedding registry at once, you can't beat a department store like The Bay.
Hudson's Bay sales are practically national holidays in Canada (or at least they should be), because so many people around the country count down until they happen. I'll admit that I spend half my year waiting around for Bay Days, and I know a few other people who do, too. They're just too good to miss!
But if you're new to shopping at The Bay or don't quite know where to start, this guide is for you. The trick to scoring incredible deals anywhere is knowing the best times of year to shop, so we put together a list of all the major sales at Hudson's Bay, as well as a a few tips and tricks for saving pennies wherever you can.
So whether you're setting reminders in your phone for their next Black Friday Sale or joining the Hudson's Bay Rewards program to score a few dollars off your next order, I bet there's something in here that's up your alley. All you have to do is keep on reading – and then wait for your packages to arrive!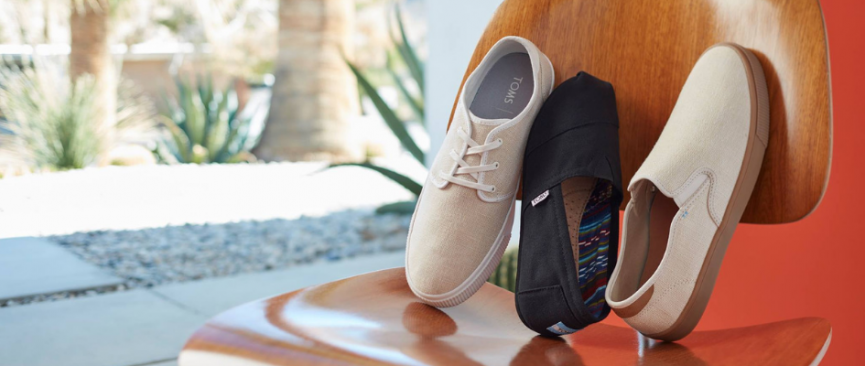 Tips for saving money at Hudson's Bay
Trust me, I know that the easiest way to score a deal is to shop during major sales. But sometimes, that just isn't possible. I can't even come close to counting the times I've shopped at The Bay over the years – and during that time, I've uncovered a few tricks and tips for saving money whenever I shop in their stores or online. So before you hit "place order" or take your items up to the till, check these out!
1. Check the sale and clearance sections
Okay, duh. Obviously, sale items are one of the easiest ways to save money, but The Bay's clearance department is really worth your while. I probably check The Bay's sale section at least once every couple days. They're constantly marking new things down, so you never know what you'll find. It's usually a really great place to find HUGE discounts on toys! And yes, you can sometimes find HBC Collection items on clearance.
2. Join the Hudson's Bay Rewards program
The program website might be a little outdated, but it's a good idea to at least check HBC Rewards out! With this loyalty program, you can earn points every time you shop at Hudson's Bay and redeem them later for dollars off future purchases. A full program breakdown is available online, but here's how it all works out:
Basic Rewards – earn 1 point for almost every dollar spent
Rewards Plus – earn 1.5 points for almost every dollar spent
VIP – earn 2 points for almost every dollar spent
3. Don't forget about free samples
If you're buying cosmetics or any other beauty products online from The Bay, you can usually score a few free samples with your purchase. In fact, they have an entire Gift With Purchase section that you should probably check out whenever you're buying makeup, skincare, fragrances or haircare products.

4. Pick up orders from a Hudson's Bay store
If you don't have a Hudson's Bay credit card, shipping is usually free on beauty orders over $29 and other orders over $99. Orders that don't meet that minimum are subject to an $8 shipping fee. However, certain items may qualify for FREE in-store pickup, so you can save a few bucks on smaller orders that way.

5. Subscribe to the Hudson's Bay email newsletter

If you haven't signed up for The Bay's email list, what are you waiting for? They might send out newsletters and updates more often than other stores, but I swear I read every single one. This is probably the easiest way to find out exactly what sales are on at a given time (short of checking their website every morning), and there's one more reason to join. When you do, they'll send you a promo code for $10 off a $50 order!
6. Request text alerts

Want to know as soon as The Bay launches a major sale? Then text 22322 right away. That'll add you to The Bay's text chain, and you'll receive notifications about new products and shopping events you don't want to miss. Plus, they'll send you a promo code for $10 off your next order when you join!
7. Keep an eye out for promo codes
You never know when a Hudson's Bay promo code might pop up, so it's always worth checking to see if there are any available before you place an online order. If there are any active codes, you'll usually see them in a banner at the top of The Bay's homepage – and we'll always post about the biggest ones.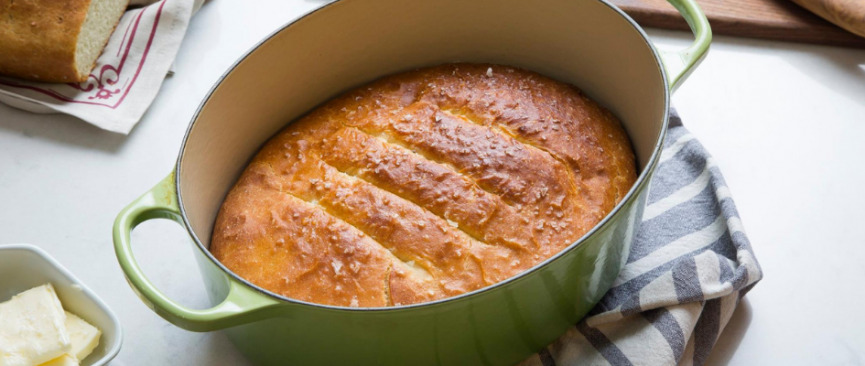 When are Bay Days in 2020?
Alright, I know you must have heard of Bay Days by now. They might be the biggest shopping event in all of Canada (besides Black Friday and maybe Boxing Day, of course). But instead of being one day of deals pretty much everywhere, Bay Days is exclusive to Hudson's Bay – and they usually last for weeks.
During Bay Days, you can usually score up to 50% off all kinds of items across the store. Sometimes, we'll see markdowns on entire departments, and when these deals pop up, The Bay really doesn't mess around. If all that wasn't enough, they sometimes also run weekend-only deals during Bay Days. These sales are usually on Friday through Sunday, but you have to hurry if you want to take advantage of 'em.
How long does Bay Days last?

As for exact sale dates, Bay Days usually takes place twice a year: once in the spring and then again in the fall. We'll often see them in April and October, and there's a countdown page on the Hudson's Bay website that can help you figure out when they pop up next. Once things get going, you can expect Bay Days to last for anywhere from two to four weeks – but since things can sell out quickly, it never hurts to shop early.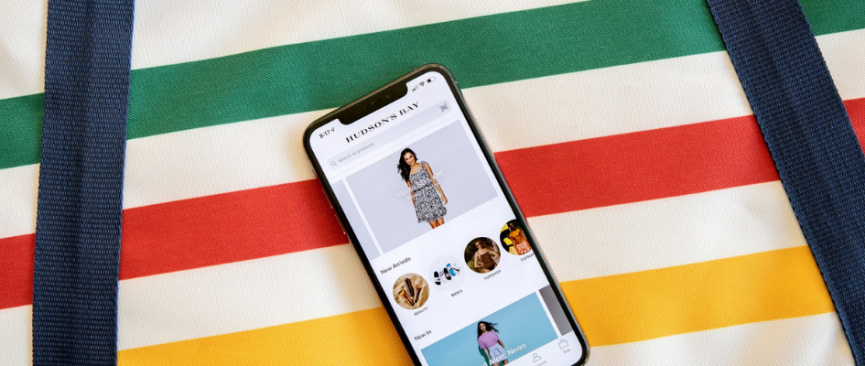 When does The Bay have sales?
While Bay Days is definitely The Bay's most famous promotion, there's a sale happening almost every single day in their stores or on the web. The trick is just to know when the biggest and best deals are, so you can plan your shopping trips (and save up a little) accordingly. These are the deals you don't want to miss in 2020.
One-Day Sales

These events go by many names, and there doesn't seem to be any rhyme or reason to when they pop up. But whether you call them One-Day Sales, Flash Sales or the Deal of the Day, one thing's for sure: you don't want to skip these! Like the names suggest, these promotions only run for a single day (almost always until 11:59 PM ET, to be exact), and you'll usually see a massive banner explaining what's marked down on The Bay homepage whenever one of these deals is happening. Items are often up to 80% off – so these are HUGE.
Free Shipping Fridays
While we often see Free Shipping Fridays during Bay Days, they occasionally show up at other times during the year – and I'll never complain when they do. These promotions are pretty straightforward, as The Bay offers free shipping on just about everything (and delivery discounts on large items like furniture, mattresses and major appliances) for one Friday only with no minimum spend required.
The Late Night Rush
If you need one more reason to sign up for The Bay's email list, check this out. Email subscribers have exclusive access to after-hours sales! They're usually called something like the "Late Night Rush" or a "Late-Night Shopping Bonus." You'll receive an email notifying you about these deals a few hours before they kick off, and they're definitely worth a peek every single time. In the past year alone, I've received emails about bedding for 60% off, men's suits for half-price and sale kids' shoes and clothes for an extra 20% off.
Baby Week

Every so often, The Bay will hold a week-long sale especially for parents. Baby Week is the perfect chance to pick up clothes, shoes, toys and nursery essentials for the kids – since they're usually up to 30% off! While we can't predict exactly when Baby Week will be back, it usually happens a few times every year.
The Shoe & Handbag Event
Now this is my kind of sale! When The Bay is ready to clear out past-season stock, some of their biggest markdowns tend to be on accessories in the form of their Shoe & Handbag Event. During this sale, shoes and bags are often up to 50% off, and it's the perfect chance to pick up whatever is missing from your closet.
The Hudson's Bay Black Friday Sale
In previous years, The Bay's Black Friday Sale has started early and run all the way through Cyber Week. Their biggest deals, of course, happen on Black Friday itself and only launch at midnight day-of, but you'll still be able to score plenty of deals during the week leading up to Black Friday.
This is one of the biggest shopping days of the year anywhere in Canada, but The Bay really goes all out. They don't usually announce what will be on sale in advance, so you'll have to tune in on Black Friday itself. Just make sure you have your credit card at the ready! In the past, we've seen items for up to 70% off, and you can usually score free shipping on the big day. Here's hoping they'll do something similar this year!
The Hudson's Bay Boxing Day Sale
Hudson's Bay doesn't disappoint with their Boxing Day sales. Most physical stores will open at 8 AM on Boxing Day itself, with some Toronto locations opening at 7 AM. As for all you online shoppers, though, the web deals start on Christmas Day! Some sales last until Dec. 27, and others usually continue for an entire week. This one obviously comes around once every year, but we'll share all the best deals every December.
---
Do you have any tips for saving money at The Bay or favourite times of year to shop? Let us know your advice below. And if you score any incredible deals, let us know what you got – and how – in the comments!
Sign up for our newsletter
Never miss a deal from Bargainmoose with our daily newsletter