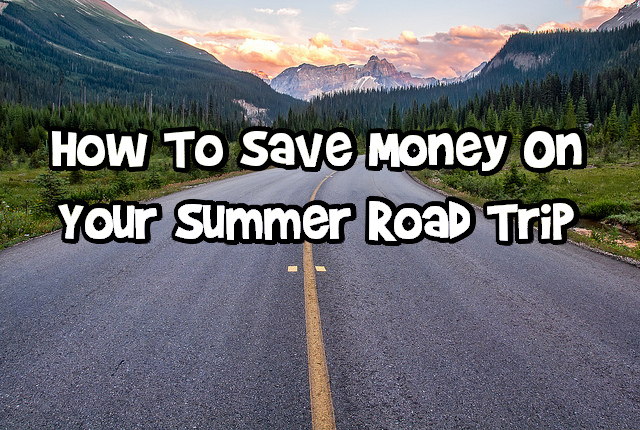 Summer is the time for cruising. If you can, you put the top down or open the sunroof and the windows, blare the music and hit the open road. Destination: Who knows? Well, that type of attitude could be costly and in the end, wasteful. If you love taking fun summer road trips as I do, have a read of this article on how you can do it without ending up at the side of the road with your thumb in the air.
Plan Your Trip
As I always say, planning saves you money. Plan where you are going, what the fastest route is and the one with the least amount of traffic. Sitting in traffic costs you needless dollars and isn't really part of your free-wheeling plan, I'm sure. If you want to stop at various places along the way, ensure you plan your trip to drive the least distance. Find out when the attractions you want to see are open, so you don't pass them and have to come back to them later. Make a detailed scheduled of all stops along the way. Planning Fun Road Trips has a super handy calculator to find out all of the costs of your trip.
Save on Gas
With any road trip, gasoline costs are probably one of the biggest expenses. Gas is just insanely expensive right now so every dollar you can save makes a difference. This article from CNBC tells you how to save money on gas costs, and these include using a gas app to find the cheapest gas, filling your tank mid-week and parking in the shade.
Pack your Food
Drive-thru's along the way are costly, and most of the time, regrettable. Every time I've gone through a drive-thru at McDonalds or some other fast food along the way on a road trip, I always feel crappy afterwards and eat too much of something I wouldn't have normally eaten if it wasn't so convenient. Pack some snacks and even meals and put them in a cooler in your back seat, even within reach of the driver. If you want to stop and have something, find a rest area or picnic area along the way, preferably with a washroom so you can do that too. Also, don't feel like you have to buy something at a restaurant just because you stopped there to pee. That is just needless spending. How Stuff Works has a great list of 10 best snacks for a road trip.
Where to Stay
If your road trip is going to comprise a night or a few nights, you will need somewhere to sleep. The most economical way of doing a drive overnight is having a second driver so you don't have to pay to sleep anywhere. Other than this, camping is your best bet. But, camping is only the best option if you already have the equipment. Buying everything you need for a camping trip, plus your campsite costs can add up to more than the cost of a hotel. Staying in a hotel can be an economical option if you plan ahead and book online, find coupon codes or budget motels along the way.
Need ideas on where to go? Check out Trail Canada for ideas on frugal road trips within Canada.
Bargainmoosers, what are your money-saving tips for road trips?
(Photo Credit: James Wheeler)