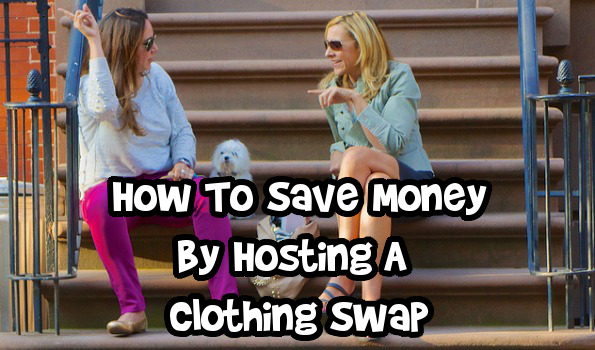 With spring and summer fast approaching, I found myself starting to sort through some of my clothes. I pulled out some of the obvious items that had holes in them and turned them into cleaning rags. I have also started shopping for some new spring and summer clothes, and I am not alone. Stats Canada reported that in 2013, Canadians spent $3550 per year on clothing and accessories. With an average household income of $79,012 across all of Canada, Canadians are spending 4.5% of our incomes every year on clothes.
Looking at those numbers, I have no desire to throw away perfectly good clothes. Some of them are too small, too big or I wonder why I bought the item in the first place. I could dump them in a local thrift store or donation bin, but I decided to try something new this time. Next week I am hosting my first clothing swap. I have invited about 10 different women over to my house. We will each bring a bag of items, crack open a few bottles of wine and begin to swap away. I have a friend who attends clothing swaps twice a year and always comes home with a handful of great pieces to add to her wardrobe. This time, I am joining the fun.
If you are considering holding your own swap, here are the logistics to consider:
Invitations
I sent out a free Evite to ten friends who I consider savvy, stylish people. I tried to vary the sizes and body types of the invites to ensure there should be items for everyone since this is my first swap. A Facebook invite is also a quick and easy way to connect everyone for free if all of your participants are on.
Setup
I plan to organize the items across several borrowed card tables. As people enter, they can sort their items first by type and then by size. I would suggest also designating a few areas as changing areas. I plan to use both of my bathrooms and my daughter's room. I am also moving my full-length mirror into the hallway between those areas.
Encourage guests to try on items they may not be their exact size if they look like they may fit. Sometimes after a washing, the size and shape change. I would also encourage guests to point out items they think might be a good fit for another friend.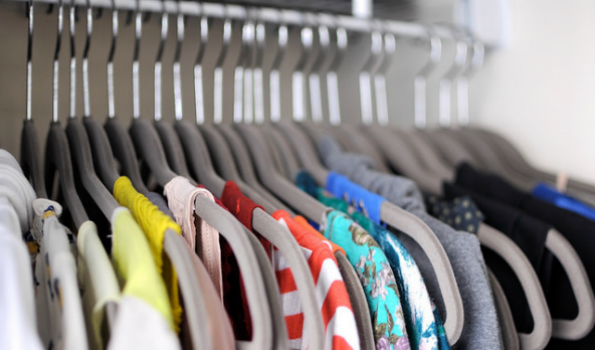 Rules
Here are the guidelines I set for my swap:
Everyone must bring at least six items to share. I told my party-goers they could bring more items if they want but to keep it to what fills one garbage bag. This keeps it fair for everyone.
All items must be in wearable condition. I asked my guests to bring items that are clean, have no holes and are not faded or visibly over worn.  I think it is a good idea to remind people to ensure you have great items.
Everyone will be able to pick three items the first time through the items. I plan to draw names out of a hat to see what order everyone will shop. Afterwards, participants can make their way back through the tables to pick up as many items as they would like. This is to ensure everyone has a fair chance at items that more than one person may want.
Theme
I choose to include clothes, shoes, accessories and beauty products that have been gently used in my swap.  Choose a theme for your clothing swap such as kids clothes, women's clothing, men's clothing or kid's toys and books. You could also suggest everyone bring fall/winter clothes or spring/summer items specifically.
Food & Drink
The point of this is to frugally exchange clothes, not break the host's wallet with fancy food and drink. For my swap, I have asked each participant to bring a bottle of wine or an appetizer to share. Check out the recipes on Kraft Canada for a whole list of inexpensive items you could add to your party that whip up quick. I myself usually plan on fruit, veggies or banana bread.
3 More Reasons Why You Should Consider Hosting A Clothing Swap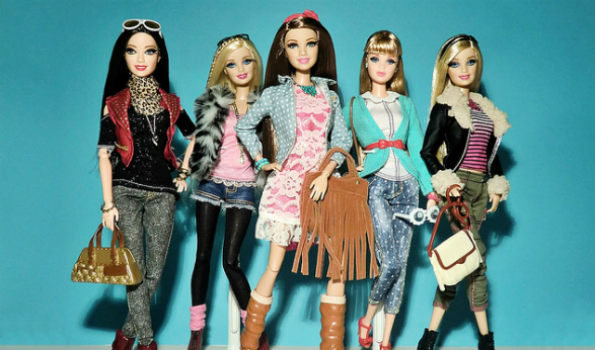 Inexpensive Fun
When you swap clothes or other items, you are spending no money. Your admission is a bag of clothes you probably would have not worn anyways.  Most people like shopping with at least one friend anyways. Turn up some music and encourage your friends to show off their finds. Make it fun and you may have a new tradition!
Charitable Giving
After the swap is over, donate any leftover items to your favourite charity. Make sure to tell participants where the leftover items will go. If you do not have a favourite charity in mind, start your search for the right place to donate here.
A Clean Closet
I hate to clean and organize. An event like this would jump start me and encourage me to clean out my closet a little deeper than I normally would. I have items I would be more willing to let go of, knowing it is probably going to a friend.
Bargainmoosers, have you ever attended a clothing swap?
(Image Credit: Ed Yourdon, Emily May, lil'_wiz)