Here's a sweet treat just in time for Valentine's Day!
If you're looking for a Pinterest-worthy dessert that barely takes any time to make, chocolate bark is the way to go – and we put together a quick (and super easy) recipe for Valentine's Day chocolate bark!
Here's what you'll need:
Different colours of melted chocolate
Sprinkles
A pan lined with parchment paper
A butter knife and a cleaver or rolling pin
A microwave and a freezer
You can melt chocolate chips or chocolate bars or use candy melts, which you can find at almost any grocery store and places like Walmart, Bulk Barn and Michaels.
Valentine's Day Chocolate Bark Recipe

Step 1: Melt your chocolate or candy melts according to the package instructions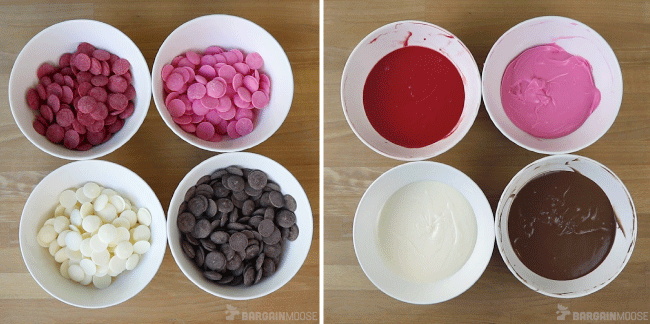 Step 2: Spread one or more layers of chocolate in the pan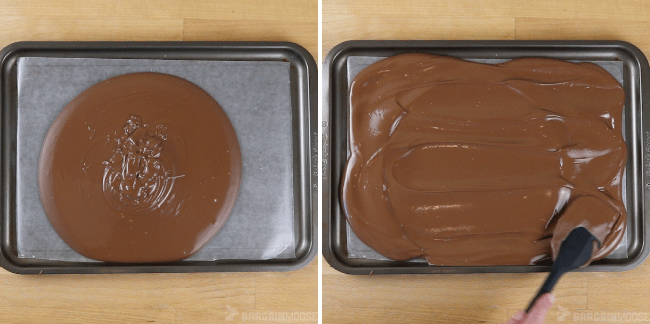 Step 3: Pour different colours of melted chocolate on top and marble them together with a butter knife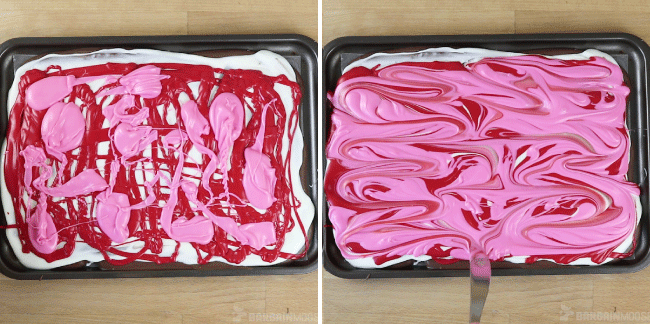 Step 4: Add sprinkles or candies on top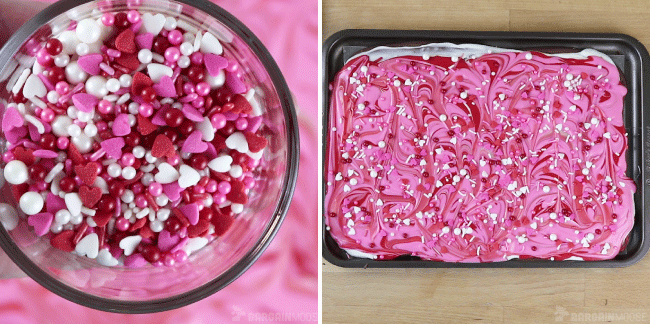 Step 5: Freeze for one hour and then break into pieces with a cleaver or rolling pin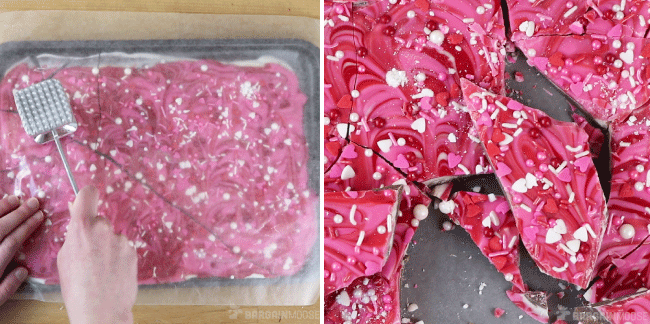 And you're done!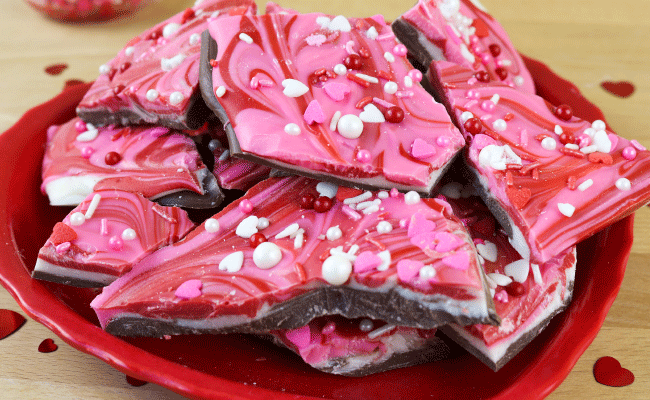 So wrap some up to surprise your Valentine (or, you know, just keep it all to yourself)! And, of course, you can always mix up the chocolate colours and sprinkles to make something for just about any holiday you can think of!