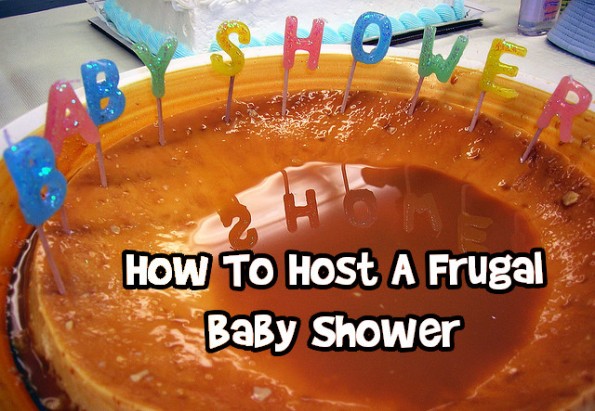 The snow is melting, the brown is poking through, the birds are returning and people are packing away their winter coats. This means Spring has sprung and with Spring comes babies. Although many animals birds have babies in the Spring, it is also quite the phenomenon that people have babies in the Spring too. I know quite a few pregnant ladies about to pop out their first child. I actually had a baby in every season except Spring, but hey, there's always next year. With babies comes baby showers. Baby showers are so fun for both the pregnant mama and the guests, but sometimes not as fun for the host who has to spend the money giving her friend or family member the perfect start to her baby's life. But, there are ways you can save on hosting a baby shower and of course Bargainmoose wants to tell you how.
Decorations
You'll want to decorate your home in a baby-centric way and you'll also want to avoid those party store traps of decorations that will never get used again. Start by asking around to friends and family who may have also hosted a baby shower and have saved the decorations. Of course you can make your own decorations very cheaply. Creative Organizing has instructions on making a simple banner and you could word it any way you choose - boy or girl?, baby, congratulations - and choose your colours and prints too. I really love simple mason jar flower vases, which you could buy on Etsy or easily make yourself with a little bit of paint. These types of decorations are tasteful and less baby-like.
I like the idea of combining other elements of your shower with your decorations. For example, your gift could be part of the decorations like with this onesie banner that looks super cute and the mom-to-be can take it home with her. Your food could part of the decorations and since most moms love candy, m&m and lollipop decorations can be eaten and adored - just choose pink or blue (or both if the sex is unknown). If you are planning on giving away favours, these watering can favours can be set up in a way that they are decorative and given away at the end of the day.
Besides that, cheap ideas for decorations include clothes pins, tulle and balloons.
Food
I find when I throw a party, food is the biggest expense. One way to get around this is to make it a potluck, asking guest directly on the invitation to bring a dish to share. If you aren't down with that, check out Fun Cheap or Free's article on feeding a crowd on the cheap. If your shower will be more of a party, check out the tips I give in my article about hosting a party like a rock star without spending like one.
Games
You can't have a baby shower without games because most people get tired of listening to the mom-to-be talk about her sciatica pain. Games keep the party going and I actually really enjoy them. My favourite game at a baby shower is guessing how big mom is. You can use toilet paper, string, rope or yarn and those items are usually pretty cheap. Always Expect More has a great list of baby shower games that won't break the bank. Another great game is the one where each person gets a safety pin with a ribbon (which is so inexpensive) and if there are certain rules and if the rule gets broken, the person who spots it can take your pin. Ideas for rules include not crossing your legs, not saying the word "baby" (so hard at a baby shower) or not saying the Dad's name.
Favours
At my baby shower, my mom spent an absolute ton on these beautiful keepsake snow globes for all the guests. While it is a lovely gesture, some of us may want to give something a little more frugal. If you are crafty, you could make your own soap. Everyone uses soap, plus it will make your house smell yummy for the shower. Get the instructions at Ms Golden 51. Since we all love candy, I know we all love chocolate too. These Hershey bars are the perfect gift to take home, with the she or he highlighted. This would be a fabulous way to tell the guests the sex of the baby as they are leaving.
Hosting a baby shower doesn't have to be a life-altering event. You can spend less than $50 if you do some of the activities listed above.
Photo credit: Peyri
Bargainmoosers, what frugal ideas do you have for hosting a baby shower? Let us know below!