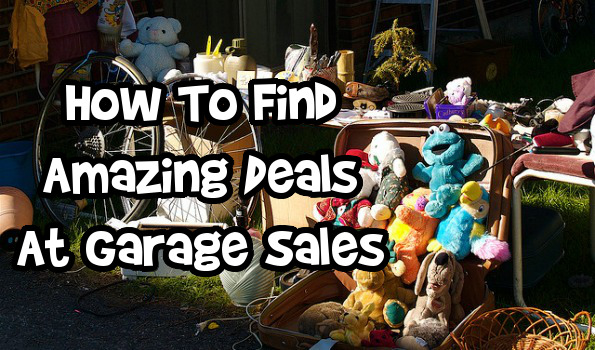 It is officially garage sale season, my favourite type of roadside shopping. Whether you are new to this treasure hunting sport or a seasoned veteran, garage sales are worth your time for scoring a deal. Though items are pre-owned, garage sale prices are a fraction of what you would pay retail. Even better, garage sale prices are negotiable. Dust off a pair of comfortable shoes and start treasure hunting. Here are some tips to get you started.
Where to Find Garage Sales
Laws for garage sales vary depending on your town. Some towns allow you to have them anytime, other towns insist on a specific day or only if you apply for a permit. Bigger citywide sales or community sales are full of goodies. Use websites such as Craigslist, KijijiorVaragesaleto find sales near you or in a particular neighborhood. I usually scope out sales online the night before and plan a route.
It is important to know the general demographics in the neighborhood you are visiting. For example, I head to an area with bigger houses in hopes of finding designer purses and to family friendly starter home neighborhoods for kid gear. Once you are in a neighborhood, keep an eye out for signs. Not everyone advertises online so there is a good chance you will stumble across extra sales. Shopping garage sales is also a great way to scope out a new area if you are buying a house or renting a new place.
Shop Early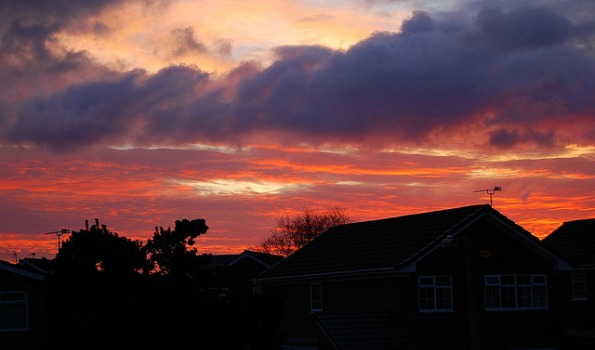 Garage sale regulars can be vultures. From living in several different cities, I have found the expected starting time at garage sales varies from city to city. I am so glad I now live in a city where most of the sales start at 8:30am. The last place I lived people started shopping at 7am! The best deals usually go fast so show up on time a few minutes early at sales if the sign or online ad is promising.
Pay In Cash
Bring cash with you when you shop at garage sales. No one wants to take a cheque from someone they do not know and I can guarantee they will not take debit! In all seriousness, it is a good idea to break larger bills before you start. On a typical shopping day, I usually start with $40 unless I am scouting bigger items such as furniture or bikes. Ideally, I will have two tens, two fives and the rest in loonies and toonies, which make it much easier to bargain.
All Sales Are Final
Be friendly and say hello when you walk up. Make small talk, and sellers are often more open to negotiations. Make sure you inspect items carefully for dents and scratches. Check that the item has all the pieces and is in working condition. I will sometimes ask to try electronics in an outlet.
This is also the time to haggle. I find I have the most success negotiating prices when I am buying multiple items. When buying single items you can haggle but it helps to have some change. A seller may change their mind when you haggle an item down and they see a wallet with several $20 bills in it.
Dress Comfortably
Sellers are carefully assessing you when you walk up to the sale. When you go shopping at a garage sale is not the time to dress up. Most sellers are trying to squeeze money from their sale and if you look like you are always at the spa, they may be more hesitant to drop the price.
Ten Items I Shop For At Garage Sales
Sports And Fitness Equipment- Garage sales are a great place to pick up sports equipment only used a few times. Carefully check the condition of these items for wear and tear. In the past, I have scored kid's ice skates, bikes, fitness machines such as treadmills and smaller accessories such as yoga balls.
Office Supplies- You can find file organizers, photo paper, corkboards and more. Those organizational items can add up so skim garage sales for supplies on the cheap.
Frames- A quick coat of spray paint can turn a $.25 garage sale frame chic in a flash.
Books- This is an easy item to haggle down the price. Often people do not want to haul these back inside!
Purses- I have found several designer purses and a few other nice bags. Make sure to check the lining and all pockets well.
Baby Gear and Clothes- Look closely for stains and rips. For gear, be wary of items that may have been recalled.
Furniture- Bookcases, small tables, patio sets, and chairs are often great finds at garage sales. Keep an eye out for easy DIY projects that you can refinish.
Tools- I find these most often at estate type sales and are often at great prices.
Kitchen Gadgets- Bread machines, ravioli makers, food dehydrators, cake pop makers and other once trendy kitchen gadgets are frequent great finds.
Gardening Supplies- Clay pots, shovels, mowers and even seedlings can be found on the cheap.
Kids Toys- Check to make sure they have all the pieces and are fully functioning
Skip These Items
Some items are not safe to buy used. I would never consider buying a used car seat from someone I did not know and trust personally. You never know if the safety of the seat is compromised from even a minor car accident.  The chances of getting bed bugs from a used mattress are too high for me to consider buying most upholstered items. Readers Digest Canada has a great list of 10 Things You Should Never Buy At Garage Sales.
Here is an amazing garage sale shop I did last spring for my kiddo. Bargainmoosers, take a guess at how much I paid!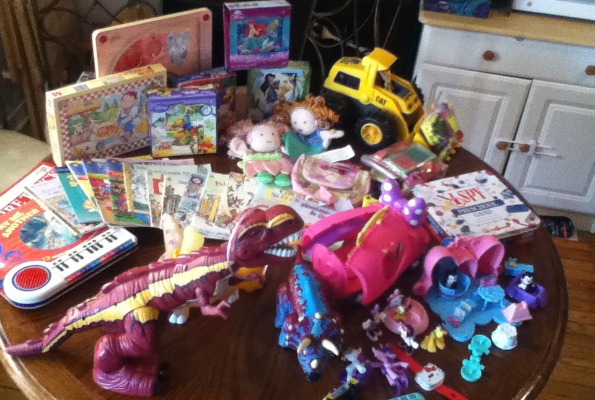 (Image Credits:Sandra Cohen-Rose and Colin Rose, *Psycho Delia*, Fuschia Foot)