Wondering how to cut the cord? We have put together a comprehensive guide on how you can cut the cord, but still enjoy your favourite movies and shows. This guide is specifically for Canadians, and we have gone through all of the streaming devices and services available to Canadians to make sure you can cut the cord without missing anything, except those hefty monthly cable bills!
Get a set-top box or streaming device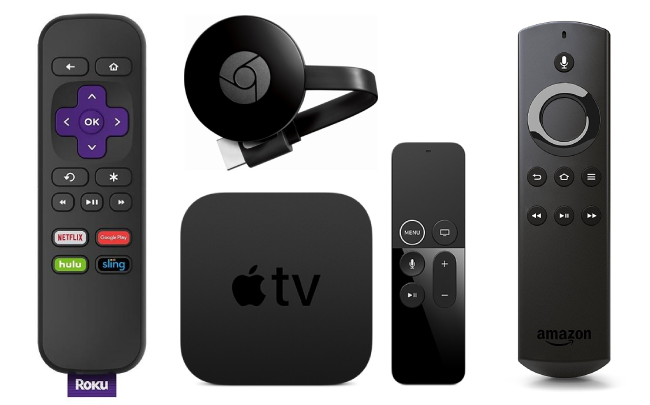 Unless you have a Smart TV or gaming console, you'll probably need some sort of device that'll allow you to stream TV shows, movies and sports through different apps. I've used (and love) both Apple TV and Google Chromecast, but there are many options out there, so chances are you'll find one that's right for you!
Apple TV
Apple now has two devices: Apple TV and the newer Apple TV 4K (which lets you watch movies and shows in 4K HDR). With one, you can access apps like Amazon Prime Video, Netflix, Sportsnet and CBC TV.
The 32 GB Apple TV runs for $199, while a 32 GB Apple TV 4K goes for $229, and the 64 GB version will cost you $249. Here's a quick comparison.
Google Chromecast
In stark contrast to Apple TV, the Google Chromecast Streaming Stick only costs $40. It plugs into the HDMI port of your TV and uses your mobile device to cast pretty much anything you could want to watch.
There's also the Google Chromecast Ultra Streaming Stick ($80), which steps things up to 4K UHD and HDR picture quality.
Amazon Fire Stick
The Amazon Fire TV Stick is also an option. The Basic Edition sells for $49.99 and lets you access Amazon Prime Video, Netflix and over 4,000 apps and games. All you need to do is plug it in, and you can start streaming in minutes!
Roku
The Roku Streaming Stick is fairly similar to the Amazon Fire Stick. It plugs directly into your HDMI port, costs $49.99 and pairs with an app to let you turn your mobile device into a remote that you can use to search for shows using voice or text.
If you're looking to save money, keep in mind that most of these devices are pretty portable. You can just unplug your streaming stick and take it to another room (which means you likely won't need more than one).
Sign up for streaming services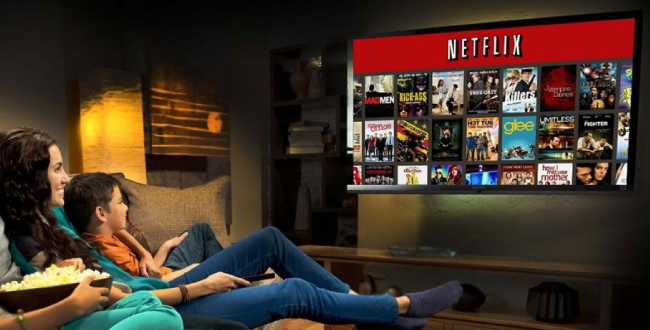 Okay, I know you're probably pretty familiar with Netflix, but what about other streaming services? Not all shows, videos and movies are available on all platforms, and, to be real, they aren't all created equal.
So how do all these different services stack up? I did a quick comparison of some of the most popular ones in Canada, looking at price, content and overall wow factor:
Netflix

Without a doubt, Netflix is the reigning champion of streaming services – especially in Canada, where our options are a little more limited than those of our neighbours down south. They have a HUGE range of TV shows, movies and documentaries that you can watch on pretty much any internet-enabled device – without seeing a single commercial.
If you haven't signed up already, you can try Netflix for one month absolutely free (when you enter your credit card information). If you don't cancel before that month is up, you'll be charged for a subscription, so just keep that in mind! If you choose to stay on, there are a few different plans to choose from:
Basic Plan: standard definition on one screen ($8.99 per month)
Standard Plan: HD on up to two screens ($10.99 per month)
Premium Plan: HD/UHD 4K on up to four screens ($13.99 per month)
Amazon Prime Video
Amazon Prime Video is pretty cool because it's FREE (provided you already have an Amazon Prime subscription). It's home to exclusive, original content that you won't find through other streaming services, and you can try it out free for 30 days. It's included with an Amazon Prime membership, which costs $79 per year.
Having tried it in both Canada and the US, I can honestly say that our version of Amazon Prime Video is a little lacking, but it's still worth checking out!
CraveTV
If you're worried about missing out on your favourite shows, CraveTV might be the answer. It's an on-demand streaming service that focuses specifically on TV – and also have Canadian-exclusive content. You can try them out for one month for free, and after that, it costs $7.99 per month.
Sony Crackle
Ready for this? Sony Crackle is absolutely FREE! While they might not have the biggest selection or a lot of blockbusters, what do you have to lose? You might as well sign up for a membership and give them a shot.
Don't forget about sports!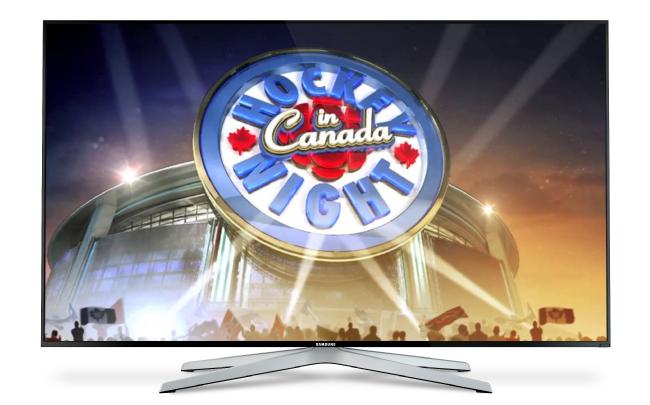 One of the things I dreaded about cutting off my cable was losing access to live sports. But lucky for me (and you) there are sports streaming services and packages out there, too! Here's a quick rundown of some of the most popular ones:
Rogers NHL GameCenter Live
This is the official streaming service of the NHL, and it gives you access to over 1,000 national and out-of-market games for the regular season and Stanley Cup Playoffs with one of these plans:
Some Rogers customers qualify for FREE access to Rogers NHL Live (via the Rogers Access Pass). To take advantage of this, just sign in with your MyRogers ID.
The major downside? There are regional blackouts, so you won't be able to see most (if any) of the local games.
NFL Game Pass
DAZN hosts NFL Game Pass for Canadian viewers. It's pretty similar to Rogers NHL Live, except it gives you unlimited access to ALL NFL games throughout a given season. It also includes NFL Red Zone and NFL Sunday Ticket, as well as select European soccer matches and access to a few other sports broadcasts – all in HD and for an introductory offer of either $20 a month or $150 annually.
MLB.TV
This is pretty much your headquarters for all things baseball. MLB.TV subscriptions let you watch every single out-of-market game live or on-demand in HD. You get to choose either home or away feeds (which is HUGE if, like me, you have favourite sportscasters in the league). They have monthly and yearly free trials, or it costs $24.99 per month or $115.99 for an entire year.
They also have a new Follow Your Team feature, which lets you subscribe to a participating regional sports network (for $10) to watch one select out-of-market team's local broadcast on any supported device – even when they're playing an in-market team.
NBA League Pass
More of a basketball fan instead? Then the NBA League Pass is for you! It's not currently available (since the regular season is over), but you'll be able to subscribe for 2018-19 later this year. We'll let you know when it's up and running!
Rent or buy what you can't stream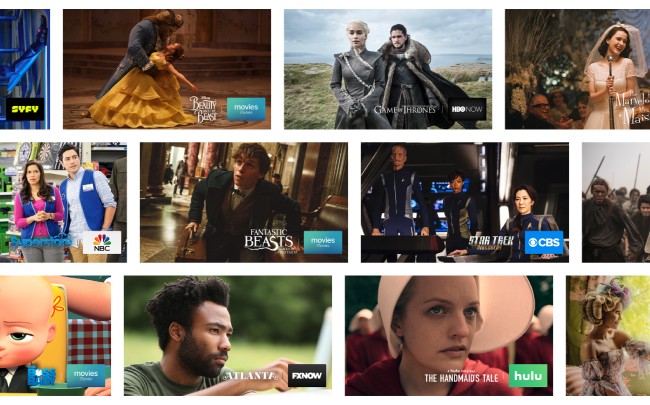 It can get a little frustrating signing onto Netflix and finding out the movie that you've been dying to watch isn't available (especially when you can swear you saw it there a few days ago). I still have a pretty good stockpile of DVDs from back in the day, but if you don't already own what you're looking for, you can! Some digital stores, like the Apple TV App, will let you rent or buy movies and TV shows, so you can still get your fix!
Go the over-the-air signal route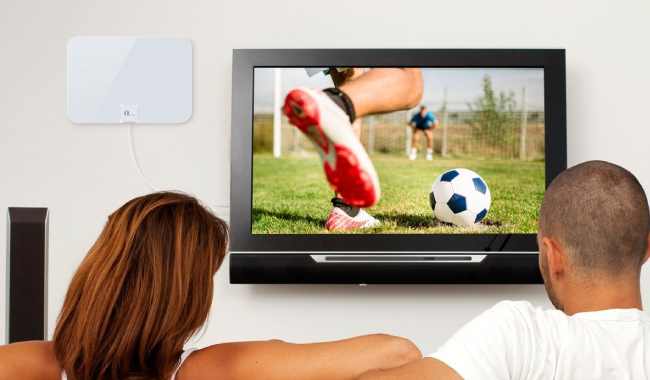 I'll be honest, this is an option I didn't know about until pretty recently. If you have a decent-quality digital antenna, you can usually access FREE TV stations, thanks to over-the-air (also known as OTA) broadcast channels (which usually include things like local sports and news, as well as some of the most popular TV shows).
Typically, all you need to do once you have an antenna is connect it to the "ANT IN" port on your TV. After that, you can use your TV's channel search feature to scan and see what you can pick up!
Antennas are usually pretty reasonably priced, especially with you think of how much money you can save by cutting off cable and just buying one. The 1 buy one HDTV Antenna is only $29.99, or you can opt for the Digiwave BMX HDTV Digital Antenna, which costs $17.02.
Different tech sites advise doing a quick Google search to see what OTA channels are available in your area before you go for it, so you know what you're getting into.
Invest in a Wi-Fi booster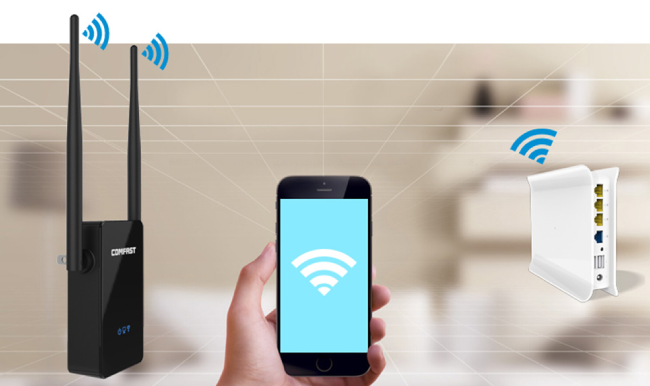 Once you successfully wean your family off cable, you're really going to see what your Wi-Fi can do, since you'll be relying on it for pretty much all your entertainment. If you have an apartment or smaller condo, you should be fine with just your internet router, but larger homes might require something to help "boost" your Wi-Fi, so your signal stays strong (and doesn't cut out).
One of the more popular options is the Google Wi-Fi Solution, which you can get for $159 at Walmart.ca or at Chapters Indigo. It gives you fast, reliable internet in every room of your house, plus you can use the Google Wi-Fi app to manage usage, prioritize certain devices and invite guests to join your network.
Give Xplornet a try out in the country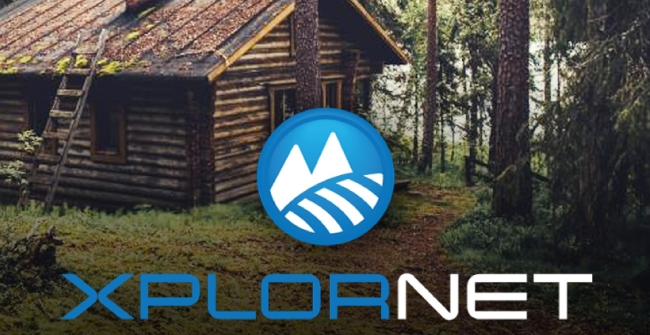 If you live in rural Canada, you probably know just how tough it can be to get any internet – let alone a signal strong enough to make it through an entire binge-watching session. There is, however, an option for high-speed internet: Xplornet. They can get you download speeds of up to 25 Mbps in some parts of Canada and have a bunch of different internet packages to choose from.
Stick to just your cellphone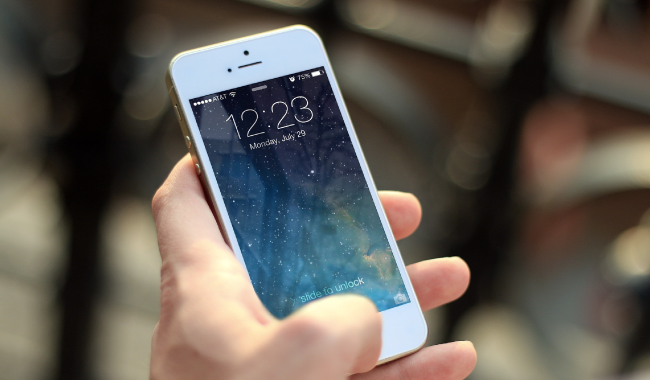 Okay, this one isn't about cable, but it's still a good idea! If you already have a cellphone, do you really need a landline? I haven't had one in years and can honestly say I don't miss it. My phone already has voicemail, call display and everything else I could really possibly need – so why would I pay two different bills and have two separate phone numbers?
Remember to cancel your cable contract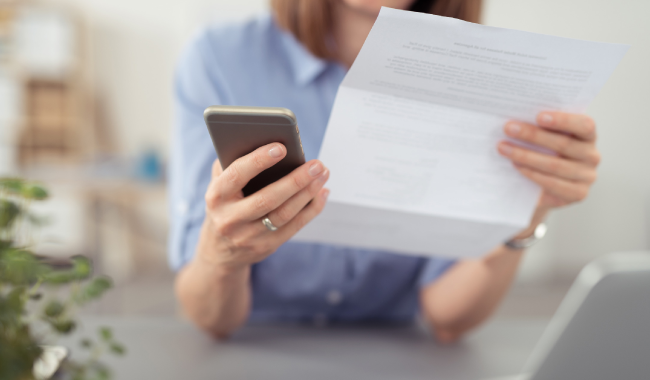 Last, but certainly not least, don't forget to settle things up with your cable company. You can usually do this over the phone – just be aware that they will almost definitely try to keep your business. Most companies will offer last-ditch deals in an attempt to get you into a new contract, but stay strong!
Here are some of the cancellation lines for popular cable companies:
When you call, make sure you have a copy of your last bill ready , so you can easily access your account number.
And finally, don't forget to return your equipment on time after you cancel, since some companies will charge you if you keep it past the cutoff date!
---
Do you have any more tips for cutting the cord? Let us know below!