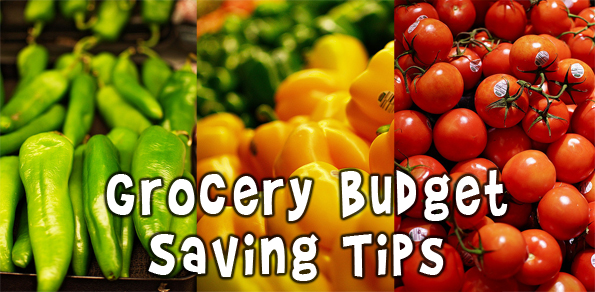 We recently published a guest column over on CanadianBudgetBinder.com about 4 ways to lower your family's back to school budget. And now Mr CBB would like to share some wise words with the Moosers too. He's going to write about his tips on saving on the grocery budget. We have had a few similar articles in the past, such as Eddie's tips on slashing your food bills, or Krista's Saving money on your groceries. So while some of the ideas are on a similar vein, it's good to get a fresh perspective and thoughts on the topic.
Over to Mr CBB:
Grocery Savings in the budget to save money, no way, what's the catch? I hear that all the time and realise that it's no wonder grocery budgets are out of control. In order to spend less than we earn we need to make sure that we are planning where our money is going. We need to set goals and stick to them. There's nothing worse than someone complaining who has done nothing about spending too much, especially at the grocery store.
Do you know what a coupon is?
Well, a coupon is a ticket or document that can be exchanged for a financial discount or rebate when purchasing a product (source). I think most regular Bargainmoosers already know this! With the explosion of coupons into the scene, most would think it's all new and exciting but it's really an old concept. Coupons began in 1888 when Asa Candler wanted potential customers to test out his Coke Product free with what we now call an FPC or Free Product Coupon.
Moving forward, coupons in the United States made a presence in 1909 for Post Grape Nuts cereal. It wasn't until 1940 that the big box stores as we know it today jumped aboard and by 1965 half of the American households were clipping coupons just to save a buck. We are no strangers to coupons in Canada as more and more families are racing to the shops to make sure they get a piece of the action.
Mrs. CBB says she remembers her grandmother clipping coupons when she was a girl. She would stash all of her coupons in a little recipe box with an organizer inside. Part of her was curious about them and she said she understood they were to save money. So teach your children young about money and budgets, it may stick with them a lifetime.
We used to use many coupons mainly for health, beauty and laundry items over the last couple of years. Is wasn't until we designed a budget that we realized our spending was out of control even though we thought we had saving down to a science. I don't think for one moment if we hadn't done that budget that we would be where we are today. We needed to see the numbers and $600 for 2 is outrageous even using coupons.
We have since designed The Grocery Game Challenge to help motivate us to stick to our new budget of $190 a month for 2 people with one no-shop week a month. We have many fans that post their weekly grocery shop along with us and we all save money together. You think, ah what's posting going to do? Check it out, some of my fans who were in the same boat as us are happy they started posting. Posting holds you accountable, similar to a Weight Watchers Program and eventually you can go on a maintenance program for life. That means you can be set free to manage your grocery budget without worrying you will overspend.
Here are some of the tips that we learned the past couple of years to save money in the Grocery Budget.
Plan your Meals - We sit down once a week and plan out the meals for the week. Sometimes we go through recipe books and find new recipes that we want to try. We base our shopping around the ingredients of these meals which saves us money overall. You are not buying more food than you need and that's the goal, as too many people waste more food then they consume. We also use the flyers and weekly specials that influence just what might be making it to our weekly plate.
Make a grocery list, check it twice - We make our grocery list once a week but we also check it twice. I can assure that almost every week something gets nixed from the list. We realize that we really don't need it and we would be simply spending money we don't need to. We learned just because we have a coupon it doesn't mean we have to buy it.
Set a Grocery Budget - It was imperative for us to know exactly how much we could afford each month after all the bills are paid. Once you have a budget the rest is easy!
Use Grocery Coupons and Store Points - We use coupons for many reasons with the main being to save money in the budget. If we can stockpile items that we know we use in our pantry then we will. You can get grocery coupons in your weekly flyer inserts, online coupons, printable coupons, manufacturer mailed, food containers or boxes or now mobile coupons. The points through Shoppers Optimum are also an excellent way to save.
We like to get dry beans, tomatoes, flour, couscous, pasta etc. We do tend to stay away from convenience type foods if we can help it and try to learn alternate ways or healthier ways to make food. There's nothing wrong with a splurge once in a while. We also tend to visit the reduced rack/counter at the shops where we find produce, dairy, meats etc at a fraction of the price. If we have a points card and can use accumulated points to put towards our shop, even better.
Cook from scratch and grow a garden- The above leads us to cooking from scratch. Yes it may be time-consuming but it also may save you money, at least for us it has. Each year we plant tomatoes, herbs, peppers, rhubarb, raspberries, onions, etc. Just recently we learned how to make mayonnaise, tortillas, bread, brownies, cakes, sauces, spice mixes, etc. all from scratch. It's a frugal way to keep money in your pocket and not spending it on convenience boxed foods where many families see a drain on the pocket-book.
Overall change won't happen overnight but the important step is the first step. Take your time to assess your own personal situation and set goals from that point forward. Making a food budget is easy, the hard part is sticking to the grocery budget.
What ways do you save money in your Grocery Budget?

Guest Post By Mr. CBB who blogs at canadianbudgetbinder and aims to help people save money in their budget by motivating them to stick to a budget and say NO to spending more than they earn. (Image credits: bulliver)