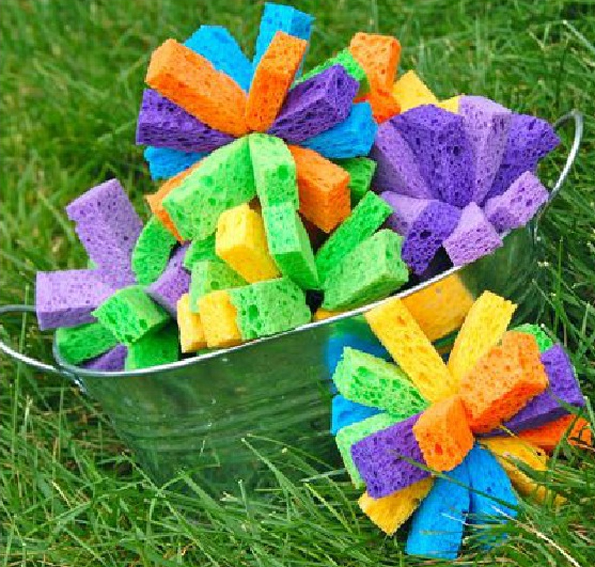 I am always looking for cheap and thrifty ways to entertain the kids. As they grow older they seem to need more stimulation and structured activities, so I'm always on the hunt for things to do.
I spotted this little craft on Pinterest and I just had to share with you guys. Make your own sponge bombs! Simply grab some cheap sponges from the dollar store or Walmart, cut them into thirds then secure them together with hair elastic. The final product looks like the image above.
Then, use your imagination as to how to play with them. E.g. Kneel in front of a bucket filled with water, and play sponge basketball!
Will you give this craft a try this summer? Let me know how it works out!
(Thanks innerchildfun)