If you have LEGO at home, chances are you know the agony of stepping on a brick in the middle of the night ... and you know how frustrating it is to almost finish a set, only to discover that a piece is missing.
But if that lost piece isn't the one you stepped on, you can still finish the set, thanks to the LEGO missing pieces guarantee.
In a nutshell, this is their replacement policy: LEGO will replace any missing or damaged parts from new sets for FREE, and you can also order replacement parts or individual pieces for older sets online.
Just follow these quick six steps to complete your set and get back to building:
1. Once you're on the Bricks and Pieces landing page of lego.com, select one of the following that matches your situation: missing bricks, broken bricks or buy bricks.

2. After you click on one, you'll need to enter your age and country. If you're shopping with or for a child, just make sure you enter your age (and not theirs).

3. From there, you'll need to enter your LEGO set number (found on the front of the box). Not sure what your set number is? Just describe the set and pieces, and they should be able to match you up to the right set!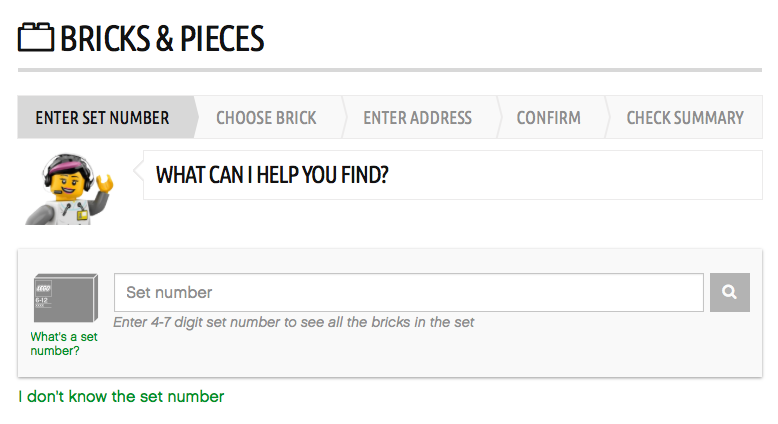 4. Once that's figured out, you'll see a complete list of every single part included in that set. Just choose the piece(s) you're looking for and add them to your cart! If you see a yellow warning label (like below), it just means the piece is out of stock. Don't worry – it'll probably be back!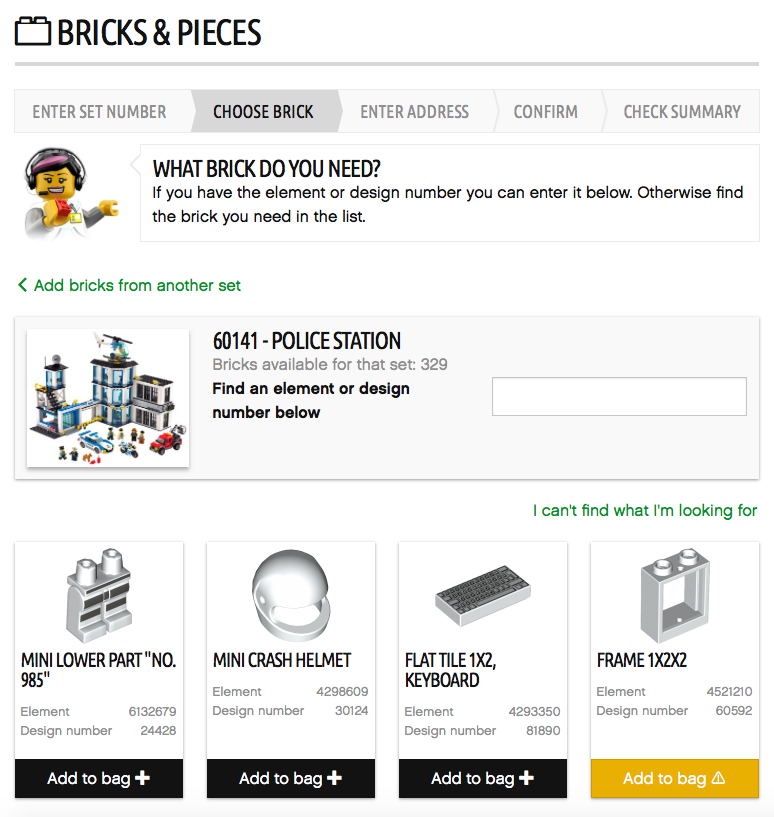 5. Before you check out, LEGO will also ask you to explain why you need the part(s). No need to include anything super detailed, but if a set came with missing or damaged pieces, it's good to let them know, so they can (hopefully) fix things for the future.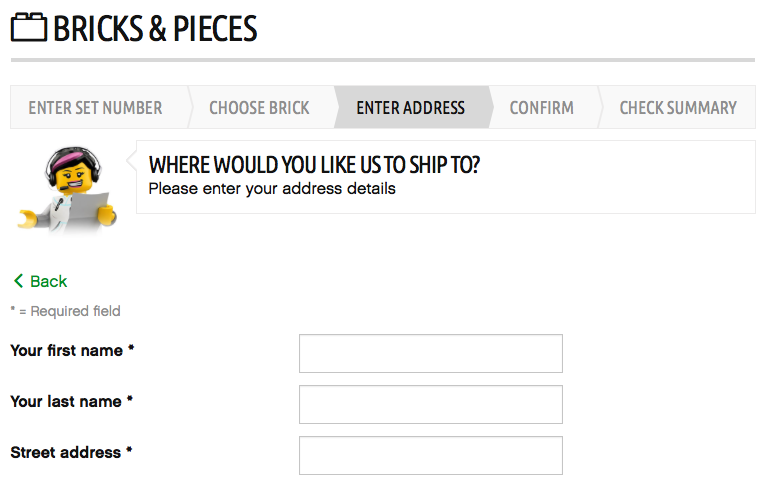 6. Check out with the replacement parts! Enter your name and shipping info (make sure you're set to "Canada"), and you should be good to go!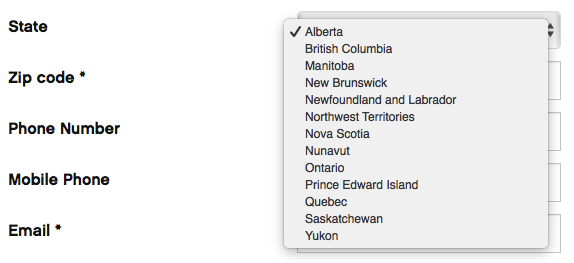 If stickers and/or building instructions are missing from your new set and/or are damaged, you can also request them through Missing Bricks. And if you just want to order individual bricks, check out their Pick A Brick program. It lets you buy almost any individual piece you might need.