Whether it's your wedding day, the arrival of a new baby in the family or the year you turn the big 5-0, there are some occasions that just call for champagne and getting together with the people you love. There are honestly so many reasons to celebrate, but just about every party has one thing in common. Once you settle on the date, time and location, you have to let people know it's happening!
While they might seem a little old-fashioned in the digital age, there's something a little special about receiving an invitation in the mail. Even if I know one's on the way, I always get a little giddy when I come home and see an invite waiting for me. There are TONS of places you can order invitations in Canada, but my go-to is Etsy.
I got married last spring, and before I even booked a single thing, I probably spend months on Pinterest going through different colour palettes, photo poses and appetizer ideas. And honestly, I'm really happy I did (even though it definitely meant I neglected housework while I was doing all that scrolling). I ended up stumbling across a LOT of invitation designs – and when I followed the links, most of them redirected to Etsy.
We knew we wanted something simple and clean for our wedding invitations, and we ended up choosing these minimalist Modern Wedding Invitations from Kelsie Wolfley Designs. Once we got down to it, the process was actually pretty simple – but I definitely didn't realize how much work and planning goes into shopping for wedding invitations. So I decided to compile everything I learned about ordering invitations from Etsy into this guide. Here, you'll find a few ricks for narrowing down what you want, as well as everything you'll need to know before you actually place an order. Then, you can sit back, relax and enjoy the party!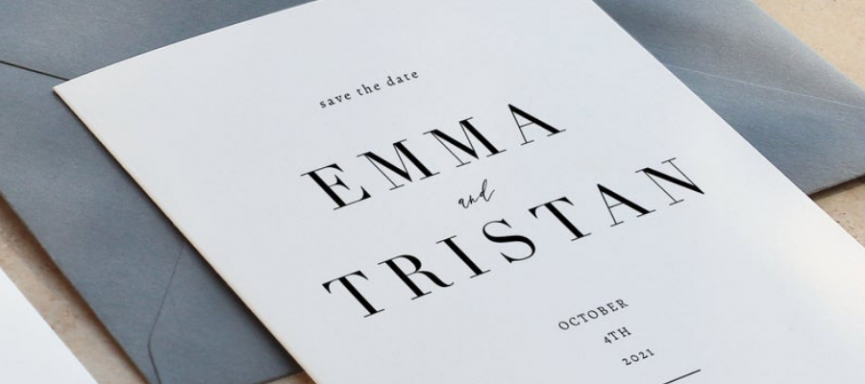 How to search for invitations on Etsy
Shopping for invitations is pretty much like looking for anything else on Etsy. But before you get going, you should know that their selection is HUGE. They have an entire department devoted to weddings and parties, and when you first look at everything, the sheer number of options can be pretty overwhelming.
So before you get started, it can be really helpful to have a general idea of what you're looking for. Do you want landscape or portrait orientation? A simple design or something that folds out to show a map of your venue? When I started looking at wedding invitations, I knew I wanted something simple and to-the-point, without a lot of frills or fuss. I started by just searching "wedding invitations" and just going from there.
You can look through their pages upon pages of invitations for inspiration, but narrowing things down with keyword searches can really help. I also searched for things like "simple wedding invitations" and "minimalist wedding invitations" to filter out the kinds of designs I really didn't want. Once you get browsing, Etsy will also start to suggest search terms for you, so I'd definitely click through those for more ideas.
Like all Etsy products, you can also filter invitations by specific colours, shop locations and prices. So if, for example, you're looking for pink baby shower invitations that are less than $25, plug that in!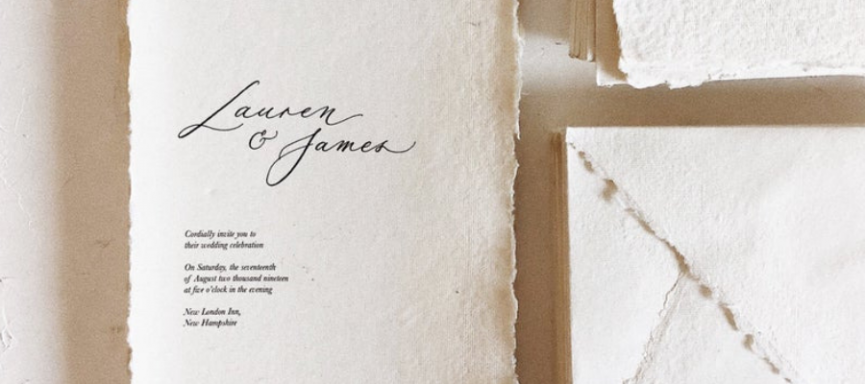 How to order your invitations online
As you're looking through all the different invitations, there's one you have to keep in mind. Since Etsy is an online marketplace, they have the luxury of offering printed invitations (that a designer makes and then ships to your house) and digital downloads (which are files you download and print on your own).
Printed invitations vs. digital downloads

Both options have their perks, and the right choice for you will definitely depend on things like your timeline, the kind of party you're throwing and just how comfortable you are with arranging your own printing. If, for example, you're in a rush and need something ready ASAP, a digital download is probably the way to go. You can usually have the designs ready within minutes, and then you can just print them off at home. And if you're planning a more casual affair, you can just save the file as a PDF and send it around to your guests.
Some sellers will only offer digital files, while others will print and ship things for you (and some do both). Check the product description before you buy anything, because it should clearly state how things work. The designer I hired for my wedding invitations did both, and I opted to have the physical invites shipped to me.
In general, digital downloads are MUCH cheaper, because you don't have to factor in things like shipping costs and the fees sellers might add on if they have to actually go to a print shop and have your things made. But whichever kind you buy, just add them to your cart and check out as you would with any other products.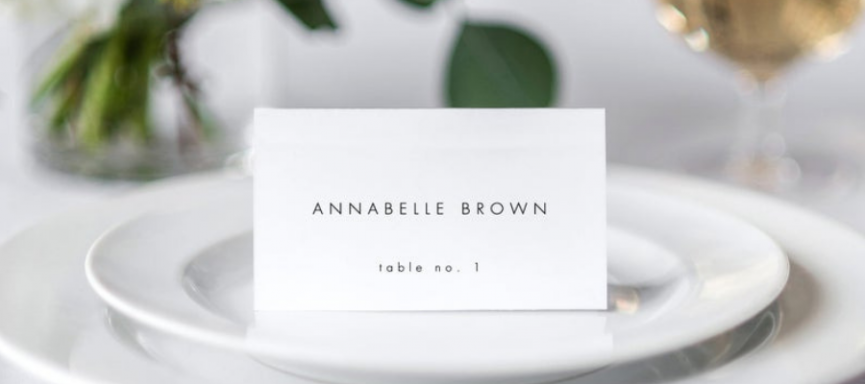 Things to keep in mind
If you're ordering downloadable invitations (like these Pumpkin Baby Shower Invitations), you'll often see them listed as "templates." That's because a designer has put together a file that's completely customizable. Once you add the listing to your cart and check out, you'll receive a file where you can edit the text and make the invites your own. That means it's on YOU to check your spellings and make sure everything is correct.
Not all sellers do things the exact same way, but here's how things worked for me when I ordered my wedding invitations. After I paid, I sent the designer all the information I needed included and used the exact wording I wanted to see on the invites. She then typed everything up and put together a proof, which we both looked over to make sure everything was accurate. I gave it the thumbs-up, and she sent them off to the printers.
She got our invitations to us pretty quickly (within about two weeks of when I placed the order), but turnaround times can vary for every seller. It's also a good idea to check where a seller is based, because orders shipped from countries other than Canada may take a while to arrive and can be subject to duties and other fees. Many sellers on Etsy are American, and they might use different spellings than us – so make sure you proofread!
How to word wedding invitations

In general, every party invitation should cover the five Ws: who, what, when, where and why. That information is usually pretty straightforward, and the "why" just identifies what event the invitation is for – whether that's a wedding, bridal shower, bachelorette party, engagement party or anything else.
However, things get a little more complicated when it comes to weddings, because there are a lot of etiquette rules most couples and families like to follow. If you want to buck the trend, go for it! But if you're looking to stick to tradition, here's how to word your wedding invitations.
Obviously, you need to include your names, as well as dates, times and locations about the ceremony and reception. You can also mention things like the dress code, where to find your wedding registry and whether or not childcare, transportation and hotel rooms will be available to your guests. If you're hoping for monetary gifts, a simple "presentation is preferred" toward the bottom of your invites can do wonders.
Traditionally, wedding invitations also sneak in details about who's paying for the wedding. If one or both families are throwing the big bash, you'll usually see their names on the invitation, like this:
Mr. and Mrs. John Doe + Mr. and Mrs. Adam Smith
request the honour of your presence at the marriage of their children,
Jane Marie Doe + James Michael Smith
Now if all that seems a little formal to you, remember that these are YOUR wedding invitations, and as long as they convey everything your guests need to know, you can pretty much word them however you'd like. You can simply "Together with their families, (your names) invite you to their wedding" or something similar. If you and your partner are covering the costs yourselves, you can just include your names.
When to send invitations
You should send out save-the-date cards about six to eight months before a wedding and the formal invitations about eight weeks before the big day. If you're planning a destination wedding, you might want to give your guests a little more notice to book their flights and time off work. My husband and I planned a small, intimate wedding with only about 50 people, so we had a little but more leeway with things. They all knew the date about six months in advance, but we skipped the save-the-date cards and sent out invitations about three months beforehand. For other parties, it's customary to send out invites about three weeks before the event.
What about other party supplies?

I've said it before, and I'll say it again. Etsy is pretty much a party planner's dream come true. They literally sell EVERYTHING you could possibly need for any kind of party, from balloons and banners to table runners and favours for your guests. And unless you're planning something really simple, invitations are far from the only stationery you'll need for a wedding or other big bash. We enlisted family members to help make a lot of the signs we used at our wedding, but we also ordered menus, RSVP cards and envelopes from Etsy. If you want to everything to have a similar look, definitely see if your seller makes those other things, too!
Sign up for our newsletter
Never miss a deal from Bargainmoose with our daily newsletter