Don't hurt me, but Christmas is only 10 Fridays away! You should have already started your shopping I am sure, but have you started thinking about Christmas tree decorations? I bet your kids have a different fad every year, so why not make some of your very own baubles for the Christmas tree that can be used again and again or even kept as keepsakes. Teenage Mutant Ninja Turtles is one of the crazes right now, so let's make some TMNT baubles eh!?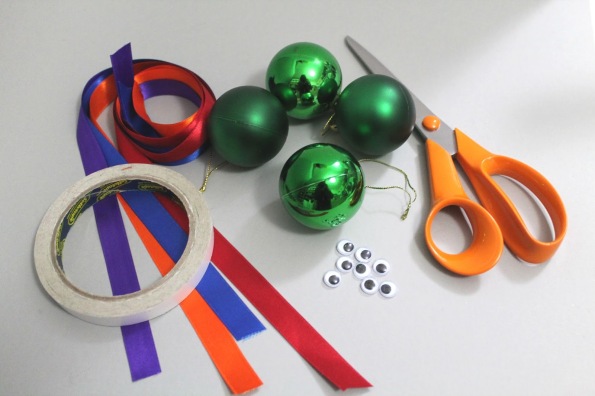 So let's get started. You're going to need:
scissors
ribbon (blue, purple, orange, and red)
double sided tape or a hot glue gun
google eyes
and green baubles of course
When it comes to baubles, green ones should be easy to find since they are one of the main Christmas colours. I often find decent sized baubles at the dollar store for a very reasonable price. Once you have your four baubles ready to make Michelangelo, Donatello, Raphael and Leonardo then we can truly get this show on the road.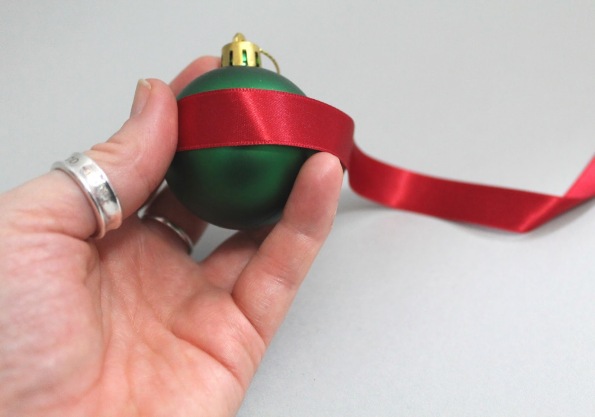 Step 1
Take your four different colour ribbons and cut them to a length that will fit completely around your green bauble and have a little bit spare as well. You can either fasten the ribbon to your bauble with your hot glue gun, or you can use double sided tape to make it a little less of a messy situation. The choice is yours.
Step 2
Now you can take your google eyes and either use your hot glue gun to stick them on to the appropriate place on the ribbon, or if they are self adhesive then they may stick on their own accord. For a longer lasting bauble, I seriously suggest you try putting it all together with a hot glue gun. That stuff holds on forever!
Step 3
Find some string, ribbon or hooks to be able to hang your baubles on your Christmas tree. Some people may even want to draw on a mouth or paint it on for that matter, but I think they are adorable with just the ribbon and eyes. What do you think?
Then once you have done all three steps for all three of the TMNT characters, you will be all set to hang them up on your tree. If you have yet to figure out the according colours and names for the Teenage Mutant Ninja Turtles, then remember this:
Orange = Michelangelo
Purple = Donatello
Red = Raphael
Blue = Leonardo
I am sure you could make many different characters out of baubles. Last year I made Mickey and Minnie mouse, but this year I think I will make the TMNT and some minions as well. Moosers, what baubles are you going to make this Christmas?
Also a big thank you to LiveItLoveItMakeIt.com for this handy tutorial.