Rain, rain go away... come back another day. Your kids will never sing that song again! This week the weather has been beautiful, but last week there were a few days there that were rainy and sad looking outside. My kiddo was feeling a bit cramped up having to play indoors, so I thought why not put together a Rainy Day Treasure Chest full of goodies and toys exclusively for rain days. That way, he gets toys that he isn't bored of when he can't get outside to play! Genius - right!?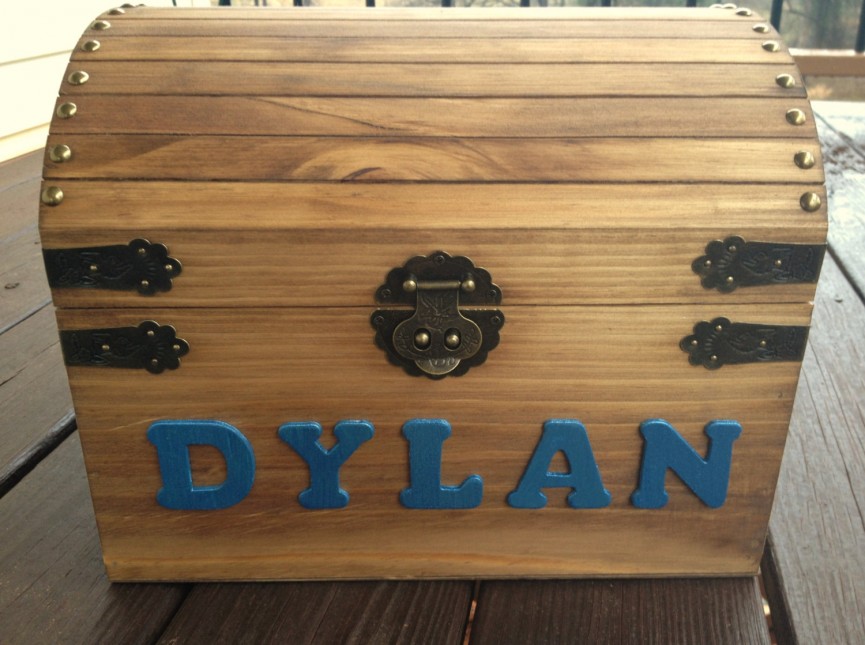 First thing is first - the chest. You can use a Tupperware container, or buy a wooden chest from Michael's Arts & Crafts. Pay attention for their 40% off or 50% off coupons - they can be applied to their wooden treasure chests. There is a 40% off coupon available right now. You can use paint, stickers or wooden letter to put your child's name on the treasure chest. If you have more than one child, you may want to have more than one Rainy Day Chest. All of these items and more can be found at your local craft store.
Inside the chest you will want to put things that your kids don't have access to everyday. Exciting things, crafty things, or toys that they don't have out and about on a regular basis. We put finger painting supplies, children's books, PlayDoh kits, masking tape to make roads with, and more goodies too!
Here are some items that may go well in your Rainy Day Treasure Chest:
What would you be putting in your Rainy Day Treasure Chest for the kids?