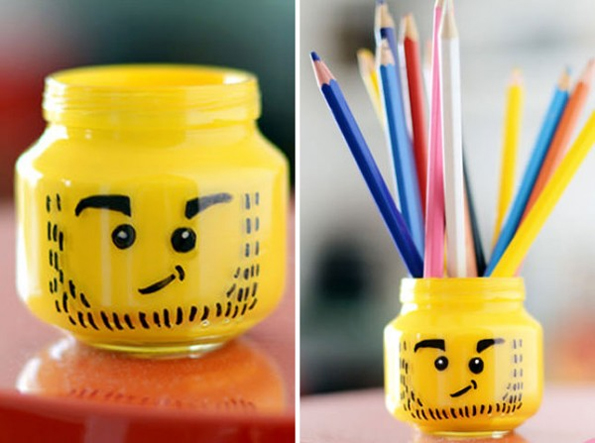 My Facebook wall often pops up some interesting ideas and this morning, this craft was one of them. These are hand-made LEGO style pencil holders and they're a very simple, frugal and easy craft to make – so they're ideal for the Moosers!
All you need is a jar (any size would do), some yellow acrylic paint and a sharpie. As a crafty Mooser, these are all things I have in my house anyway. Quick instructions:
Clean jar thoroughly
Run some paint round the inside, put the lid on and shake
Leave to dry
Draw features on the outside
It's quite similar to these minions jars that Brooke recently wrote about – similar style and method. Such an easy craft and it looks astounding.
(Thanks Charlotte)