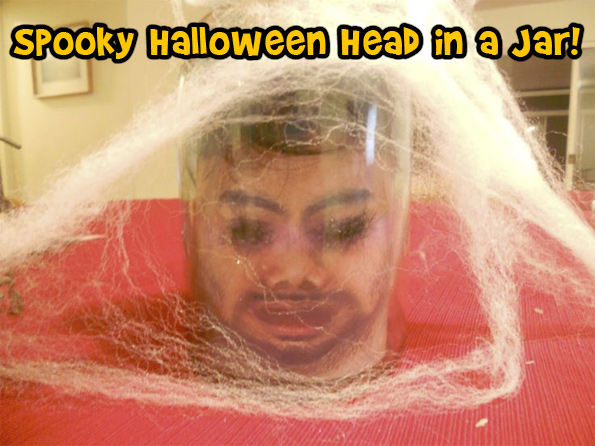 Boo! Halloween is getting ever closer – but have you finished decorating your house yet? If you want some added spooky touches, here's a quick and easy way to make some Halloween décor – a spooky head in a jar! It's quite a simple and striking craft and all you really need is a large jar and your printer!
There's a full tutorial on Instructables, complete with a head image that you can download and use if you need to.
In the above tutorial, they use water and food colouring – but I think some watered down OJ or apple juice would be just as effective here. They say it's also a good idea to have your printout laminated so the water doesn't soak into it too much.
Some users on Instructables also suggest adding a wig in the top of the water for some added 3D, flowing hair effects as you can see in the image below.
Doesn't it look brilliant? And if you're a dab hand at photoshop, consider making jarheads of your entire family… :)