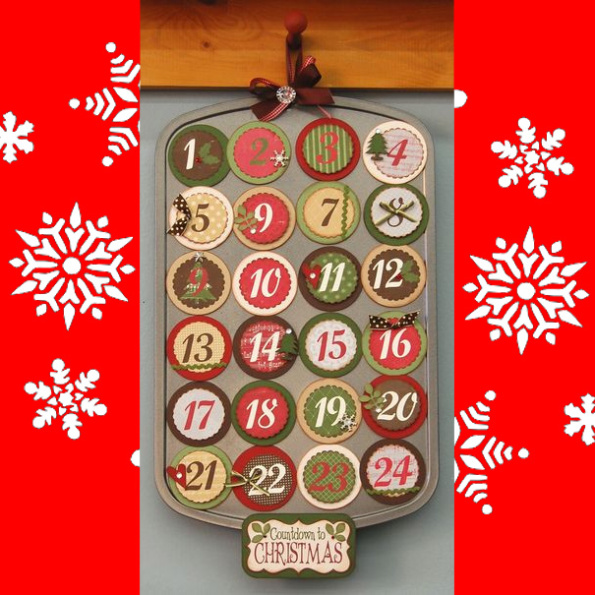 I saw this ChristmasAdvent Calendar Muffin Tin idea on Pinterest, and I just had to share it with you guys! Isn't it adorable? It's a fun and frugalicious way to use some items you may already have in your own home, to make a home-made advent calendar. Here's a quick how-to:
What you'll need:
Muffin tin
Coloured card
Magnets/ magnet strips
Glue
Optional ribbons & bows
It's fairly simple process to make this Christmas advent calendar, I am sure you can work it out from the image above.
Simply cut out some card circles just big enough to cover the holes on your muffin tin.
Decorate each card circle in any way you choose, making sure to number them 1 to 24.
On the back of each piece of card, glue on some mini magnets or magnet strips (can get these in craft sections at dollar stores).
Attach the cards to the muffin tin, hiding a little treat in each recess.
You can choose to put whatever you wish in the advent calendar – that's what makes this a superb idea. It doesn't have to be chocolate – it can be anything at all, from a joke to a tiny toy, a LEGO minifigure – anything you can imagine.
For some more fun advent calendar ideas, have a read of Brooke's post from yesterday here.