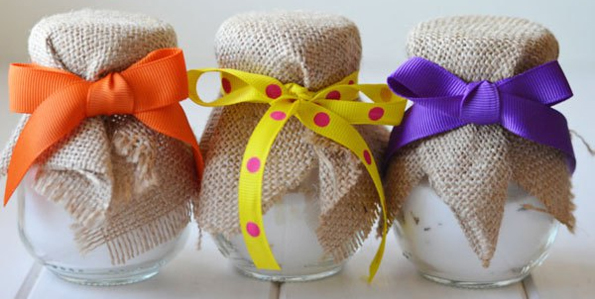 I've been browsing pinterest again… I love finding cute and frugal DIY ideas to share with you guys! This time, I've found an idea for DIY air fresheners, as you can see in the image above.
All you'll need are some glass jars - I'd imagine you could use leftover food jars, just make sure they are clean. However, little mason jars DO look cuter. You'll need some baking soda and essentials oils – whatever flavour you like. And finally, some muslin and ribbon.
Simply put some baking soda in the jar, add your scents and cover it up with the muslin and ribbon.
You can find some scent ideas here on Naturalfitfoodie. You can make lavender jars, citrus jars, anything you can imagine. How cute, eh?